The Poetry Programme Saturday 21 October 2017
Olivia O'Leary explores the diverse and vibrant world of poets and poetry in The Poetry Programme on Sundays at 7:30 pm.
In the Poetry Programme on Sunday 25th November, at 7:30 pm on RTÉ Radio 1, Olivia O'Leary meets poet Vona Groarke, and novelist Mary Costello chooses a favourite poem.
You can contact the Poetry Programme by emailing poetry@rte.ie, tweeting @PoetryProgRTE, or on our Facebook page www.facebook.com/RTEPoetryProgramme.
You can also listen back to all previous programmes in the Programme Archive (see above right).
The Poetry Programme: For everyone who loves poetry. And those who just don't know it yet.
A Rockfinch production for RTÉ.
Series Producer: Claire Cunningham. Executive Producer for RTÉ: Elizabeth Laragy
The Poetry Programme, Saturday 21st October
Elaine Cosgrove, Annemarie Ní Churreáin and Kevin Dwan join Olivia O'Leary to talk about the launch of their debut collections.
Elaine Cosgrove is a poet from Sligo who now lives in Galway. Her poems have appeared in The Stinging Fly, The Penny Dreadful, New Binary Press and The Bohemyth among others. She has also featured in Best New British and Irish Poets (Eyewear Publishing, 2017) and was longlisted for the 2016 London Magazine Poetry Prize. Her debut collection, Transmissions, is published by Dedalus Press.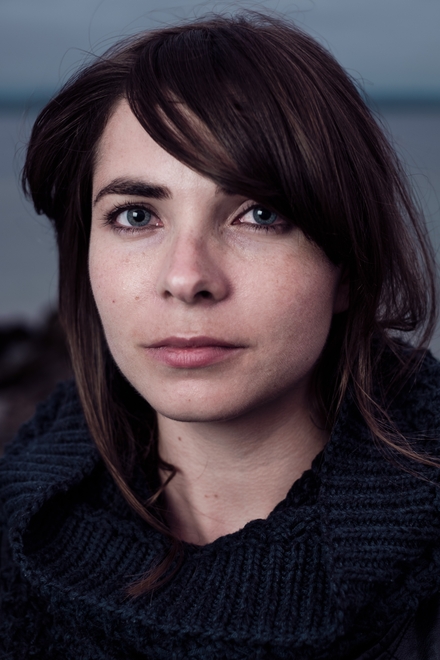 Elaine Cosgrove (Gary McCafferty)
A writer and poet from North West Donegal, Annemarie Ní Churreáin now lives in Dublin. A graduate of the Oscar Wilde Centre at Trinity College Dublin, Annemarie has also received awards from Jack Kerouac House (Orlando), Akademie Schloss Solitude (Germany) and Hawthornden Castle (Scotland) . Annemarie is a co-founder of Ireland's largest interdisciplinary arts collective Upstart. She is a panelist on the Writers In Irish Prisons Scheme and is currently Kerry County Council Writer in Residence. In 2016 Annemarie received a Next Generation Artists Award from President Michael D. Higgins on behalf of the Arts Council. Her debut collection of poetry, Bloodroot, is published by Doire Press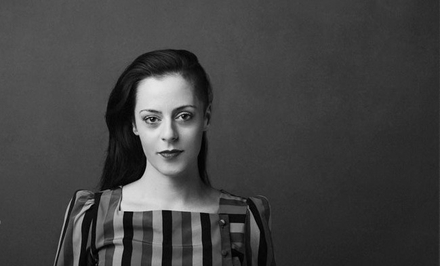 Annmarie Ní Chuirreáin
Kevin Dwan is from Knocklyon in Dublin and has always had an overwhelming hunger to express himself through music, poetry or acting. He is also a music producer and in 2011 produced an album of a manga-themed space opera called "The Adventures Of Captain Mac And The Starship Peace And Unity". He began writing in 2008 and got involved in the spoken word scene, becoming a regular presence. He has also performed at Longitude, Valentia Festival and Shakefest. He has had poetry published in Headstuff and in journals and his debut collection, Twenty 7, is self-published.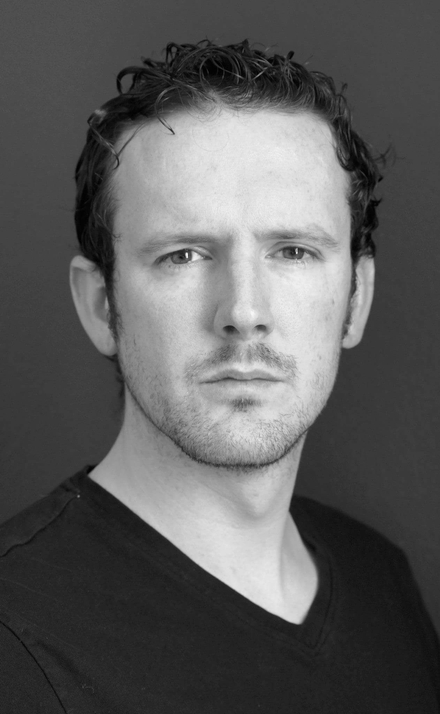 Kevin Dwan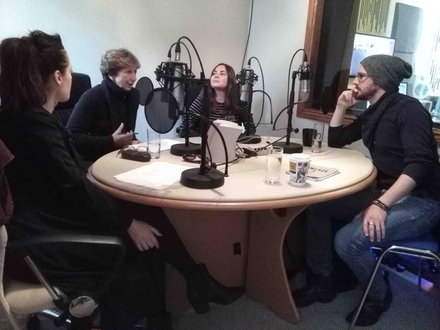 Annmarie Ní Chuirreáin, Olivia O'Leary, Elaine Cosgrove & Kevin Dwan
About The Show
Olivia O'Leary explores the diverse and vibrant world of poets and poetry. A Rockfinch production for RTÉ.