The Poetry Programme Saturday 14 October 2017
Olivia O'Leary explores the diverse and vibrant world of poets and poetry in The Poetry Programme on Sundays at 7:30 pm.
In the Poetry Programme at 7:30 pm on Sunday 16th December on RTÉ Radio 1 Olivia O'Leary meets Ailbhe Darcy, whose collection Insistence has been shortlisted for the prestigious 2018 TS Eliot Prize.
You can contact the Poetry Programme by emailing poetry@rte.ie, tweeting @PoetryProgRTE, or on our Facebook page www.facebook.com/RTEPoetryProgramme.
You can also listen back to all previous programmes in the Programme Archive (see above right).
The Poetry Programme: For everyone who loves poetry. And those who just don't know it yet.
A Rockfinch production for RTÉ.
Series Producer: Claire Cunningham. Executive Producer for RTÉ: Elizabeth Laragy
The Poetry Programme, Saturday 14th October
Tara Bergin joins Olivia O'Leary to talk about her new collection and Seán Hewitt is inspired by the medieval Irish tales of Sweeney. We also hear the winning poem from a new literary festival in Kinsale.
When she committed suicide in 1898, Eleanor Marx (daughter of Karl Marx, pioneering sociologist, and translator of Flaubert's novel Madame Bovary) imitated Flaubert's heroine, Emma. Tara Bergin takes inspiration from this tragedy for the title poem of her second collection of poetry, The Tragic Death of Eleanor Marx (Carcanet), shortlisted for the much-coveted Forward Poetry Prize. (The prize was won by Irish poet Sinéad Morrissey).
Tara's poems are concerned with intense love and intense grief and draw on folksong, fairytale and theatrical monologue. With a sing-song rhythm and dark humour they play off the natural theatricality of great lovers, great writers and great readers who, like the fancy-dressed children in 'Mask', are both 'themselves and strangers'.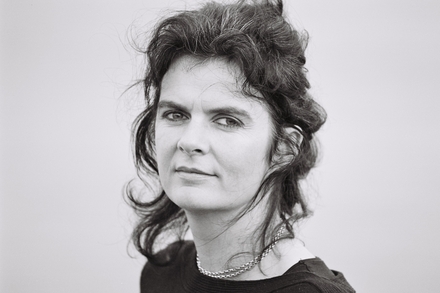 Tara Bergin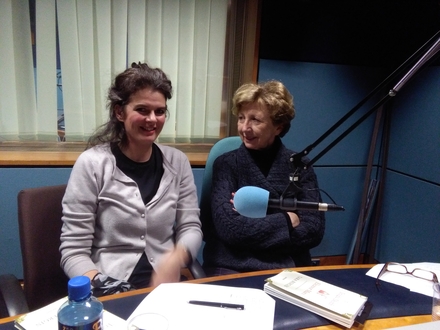 Tara Bergin with Olivia O'Leary
Seán Hewitt was born in Warrington in 1990 and read English at the University of Cambridge. He started writing poetry seriously when he was 21 and has had poems published in journals. He is currently writing a set of versions of 'Buile Suibhne' (the medieval Sweeney tale), attracted by the story of Sweeney's madness and the possibility of exploring themes of his position as an outcast. Seán's poems are half translations of the original, half inventions of his own, and he hopes that the sequence will form part of a debut collection.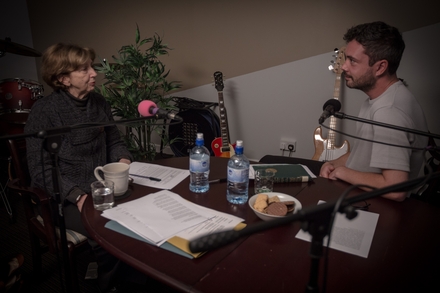 Olivia with Seán Hewitt
The inaugural Kinsale literary festival Words by Water was held during the first weekend of October 2017. The winner, from over 150 entries, was Sarah Kelly from Clonakilty, and the programme ends with a reading of her winning poem, Body Parts in Three.
The Poetry Programme is a Rockfinch production for RTÉ. Series Producer: Claire Cunningham. Executive Producer for RTÉ: Clíodhna Ní Anluain.
About The Show
Olivia O'Leary explores the diverse and vibrant world of poets and poetry. A Rockfinch production for RTÉ.