The Leap of Faith Friday 14 December 2018
The Leap Of Faith - 14th December 2018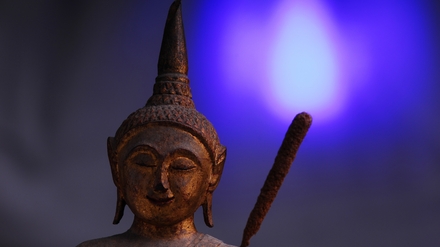 On the Leap of Faith this week, the IBU is the umbrella association of Buddhist Sanghas and organisations in Ireland, their goal is to bring Buddhist ideas and principles into Irish society. We talk with union President Rev Myozan Kodo Kilroy of Zen Buddhism Ireland. Details at https://ibu.ie/
Also on the programme this week, Dr.Kevin Hargaden he is a theologian who works for the Jesuit Centre for Faith and Justice, in Dublin. He is the author of Theological Ethics in a Neoliberal Age, and tonight Kevin shares his views on the challenges facing Christians, who he claims, may be distracted by the relentless pursuit of wealth. Details of the book are available here https://www.theologicalethicsinaneoliberalage.org/
Leap of Faith 14th December 2018
Tonight the programme asks; is the pursuit of wealth incompatible with Christianity? And we hear from the President of the Buddhist Union on their goal of bringing a Buddhist philosophy to Irish society.
About the Show
In a programme for people of all faiths and none, Michael talks with those whose life experiences cause them to call on their beliefs, as he seeks to discover what religion does for people - and occasionally to them.
With regular updates from across the world's faiths and from those that hold them, this is a thought-provoking 30 minutes of radio.
The programme is produced by Sheila O'Callaghan, the commissioning editor of the series is Roger Childs.