Mornings with Dave Fanning Tuesday 11 August 2015
London Fashion Week, Danielle Romeril
If you haven't heard of Irish fasion designer Danielle Romeril yet, it won't be long before you do. London Based Danielle has worked for the likes of Alberta Ferretti and is about to show for the fourth season in a row at London Fashion week next month. Danielle dropped into studio this morning.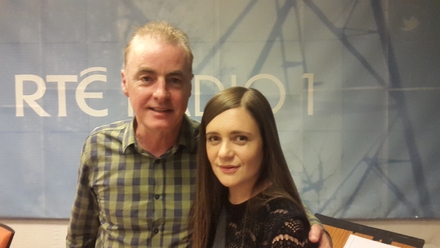 Danielle Romeril pictured with Dave this morning
If you would like to see some of Danielles work, you can visit her website here
Play write Marie Jones, 'Fly Me To The Moon'
Belfast born Award winning writer, director and actor Marie Jones joined Dave in studio this morning to talk about growing up in Belfast, her disipline of writing, and her hugely succesful comedy 'Fly Me To The Moon' to Dublin next month.
Dave Fanning and Marie Jones OBE.
'Fly Me To The Moon' from 2nd of September until 19th September at The Gaiety Theatre. Tickets availaible from Gaiety Theatre Booking Number: 081 871 9388
Daithi O'Sé, Rose of Tralee Launch
Next Monday and Tuesday night, Irish people at home and abroad will be tuning into RTE ONE television to watch the annual Rose of Tralee 2015. Daithi O'Sé joined Dave in studio this morning giving us an insight into the festival.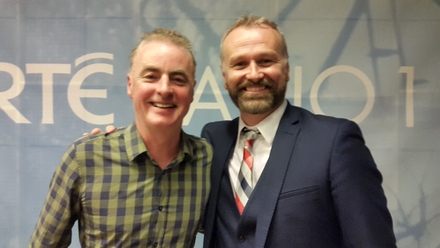 The two roses, Dave Fanning and Daithi O'Sé