Mario Rosenstock
Talented actor, writer, comedian, impressionist and gift Grub creator Mario Rosenstock joined John and brought us through his Mi-pod and the music that has shaped and influenced his life.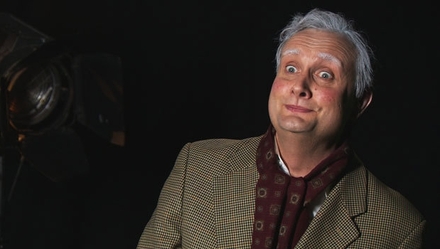 Mario as Uncle Gaybo pictured above.
Mario Rosenstock Gift Grub Live Tour Dates:
3rd October The Radisson Blu, Sligo.
4th October The Royal Theatre, Castlerbar.
10th October Dolmen Hotel, Carlow.
11th October INEC, Killarney.
18th October Radisson Blu, Galway.
24th October The Clanree Hotel, Letterkenny.