The John Murray Show Monday 12 May 2014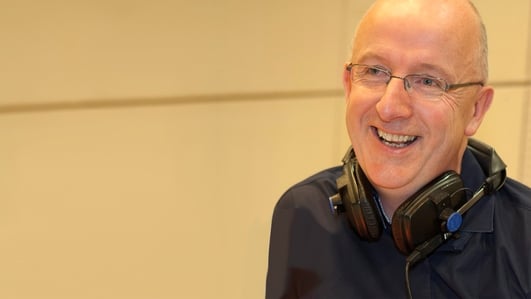 The John Murray Show
A lively mix of entertainment, human interest and lifestyle, presented by John Murray.
This week is National Dairy week, a celebration of the natural goodness of dairy products and all that's good about Irish Dairy Farming.
The National Dairy Council in association with Supervalu offer a prize each day this week to Ballymaloe house where you'll get a cooking experience to remember!
See below for Competition Details
Singer Dolores Keane
John's first guest is one of Ireland's most famous voices, Dolores Keane. Dolores joins John in studio for performance & chat.
Dolores's story is one of struggle & survival, her battle with alcohol has been well documented, her breast cancer less so. Tonight on RTE One, a documentary made about Dolores will be shown at 9.35pm
Mark Mulholland author
John's next guest, Mark Mulholland grew up in Dundalk & was well aware of the links between the town & the Northern Troubles. But, he never expected that his own brother would get involved, giving him the insight he needed to round off the character he was working on as a writer for many year.
Mark's book is titled ' A Mad & Wonderful Thing' - published by Scribe