The John Murray Show Monday 24 February 2014
Operation Transformation Leaders
The leaders of Operation Transformation passed the finish line with the final episode of OT being aired latter this week. Last night the six leaders walked the catwalk in Dublin, but today Sarah Campbell, Siobhan Mc Killen, Jennifer Bonus, Paudie O'Mahoney, Marc Gibbs & Deirdre O'Donovan joined John in our Dublin studio.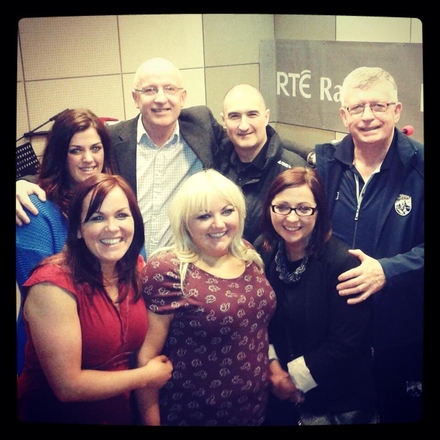 The Operation Transformation Leaders pictured with John in studio.
Operation Transformation Family Members
Operation Transformation has been a big ask and task of all the contestants, but even more so for their family members, Tara, Mark, Sally, Ger, John & Fiona spoke to John about what life was like when the cameras were switched off.