Dónal Clancy
Dónal Clancy, son of the late Liam Clancy of the Clancy brothers joined Join live in studio for a chat and to tell us of his new album launching this Thursday, Dónal recorded the album in our studio in Rinn in Dungarvan, his dad had built a studio there which of course is a great place to continue brilliant music.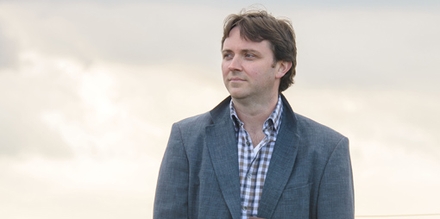 If you want to find out more information about Donal, click here to access his website.
Gig Dates
January 18, 2014 — 8:00pm
The Tin Sandwich Band. Shannonside Winter Music Weekend. Courthouse, Sixmilebridge, County Clare.
January 19, 2014 — 8:00pm
Solo Performance. The Spirit Store, George's Quay, Dundalk, Co. Louth. Tickets available at http://www.spiritstore.ie// and from Spirit Store at 042 9352697 2pm-10pm.
January 23, 2014 — 8:00pm
OFFICIAL CD LAUNCH "Songs of a Roving Blade" — The Local, Dungarvan, Co. Waterford http://www.thelocal.ie/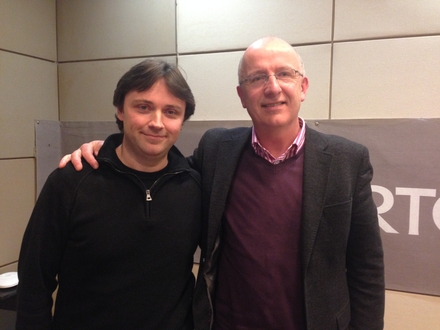 Dónal Clancy & John Murray pictured above.