The History Show Sunday 5 April 2020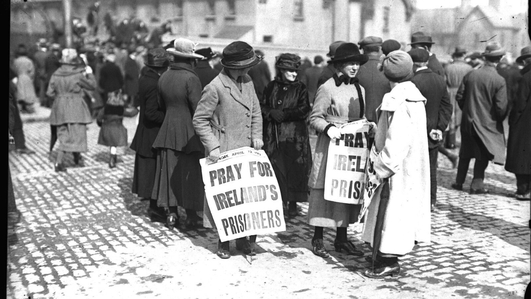 1920 Hunger Strikes
One hundred years ago today, on the 5th of April, Easter Monday 1920, a core group of thirty-six Irish Volunteer prisoners in Mountjoy Gaol pledged 'not to eat food, or drink anything except water, until all here have been given prisoner-of-war treatment or are released.'
Joined by others in the days that followed, the Irish Independent reported that by the 10th of April, the number participating had climbed to 101 - the largest scale on which this form of protest had ever been attempted.
And throughout the year 1920, the protest continue to spread.
To talk about hunger strikess like the one in Mountjoy and Cork City later that year, Myles is joined by Dr William Murphy, lecturer in Modern Irish History at DCU, and author of the book Political Imprisonment and the Irish, 1912-1921.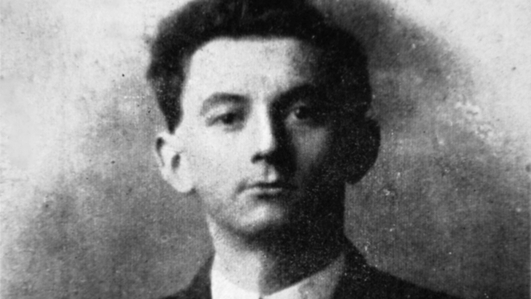 Peadar Clancy
We've been hearing about the Mountjoy Hunger Strike in 1920, and the driving force behind that strike was Peadar Clancy. He, along with Dick McKee, was a prominent figure in the Dublin Brigade of the IRA - and the killing of Clancy and McKee on Bloody Sunday, 1920 had a huge personal impact on Collins and other prominent rebel leaders.
Historian Cormac Ó Comhraí joins Myles from his home in Galway to tell us more about this enigmatic revolutionary. Cormac is co-author, along with Stiofán Ó Comhraí, of the book Peadar Clancy: Easter Rising Hero, Bloody Sunday Martyr
About The Show
Bringing the past to life! Discover how our world was shaped as Myles Dungan and guests explore events ranging from medieval times to the recent past.
We want to help explain ourselves to ourselves. We will search out fresh angles on familiar topics, seek out the unfamiliar and will not shy away from bizarre or controversial issues. Our ultimate goal is to make The History Show the primary port of call for those with an intense or even a modest interest in the subject. We want to entice the casual and the curious to join us in celebrating the past.
Our aim is to create informative, reflective, stimulating and above all, entertaining radio.
Join us on Sundays from 6.05pm for The History Show with Myles Dungan on RTÉ Radio 1.
A Pegasus production for RTÉ.