The History Show Sunday 1 March 2020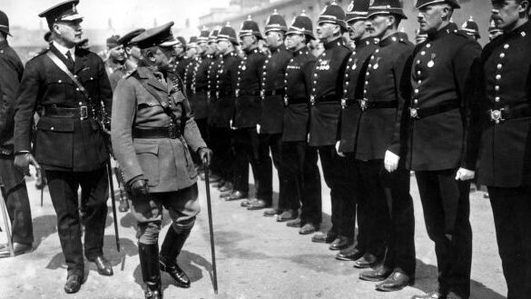 Commemoration Controversy
It's great to be back for another season of the History Show, at a time when our revolutionary history is very much a current affair.
As you know, while we were off the air – and just as the decade of centenaries rolled on into 2020 - the government's plan to commemorate the Royal Irish Constabulary and the Dublin Metropolitan Police with an event at Dublin Castle sparked an angry response.
That event, which was ultimately cancelled, provoked outrage among many, led some politicians to boycott the ceremony, and gave rise to a vigorous debate.
To discuss this, Myles is joined by historian and author Brian Hanley, archivist Catriona Crowe and Jim Herlihy of the Historical and Reconciliatory Police (HARP) Society.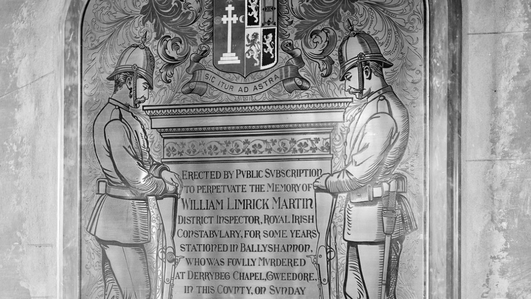 Murder of William Limerick Martin
Now as we've been talking about the Royal Irish Constabulary, we're going to hear now a story that further illustrates the role of this police force in Irish history.
It takes place in Donegal in February of 1889, and involves a violent altercation that occurred when a party of RIC officers was sent to arrest the local parish priest, Father James McFadden. McFadden was a famous figure in the land campaign, a strong-minded man who was known for opposing evictions.
Our reporter Marc McMenamin has the story. He talks to local historian Brian Drummond and journalist Dean Ruxton.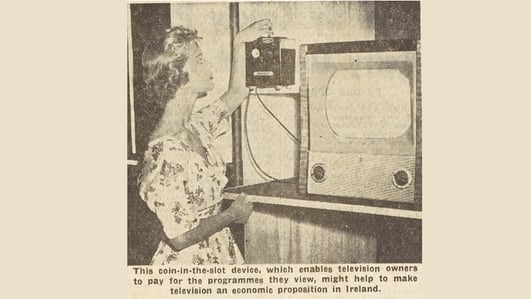 Television in Ireland
Television has been a part of Irish life for nearly seventy years now.
A new book by Edward Brennan reconsiders the role of television in social change. An important aspect of this work is people's memories of television when they were growing up. The book, A Post-Nationalist History of Television in Ireland is published by Palgrave.
We also hear some memories - our producer Lorcan Clancy went to Lanesborough, County Longford, and asked people what they remember about the arrival of this new medium.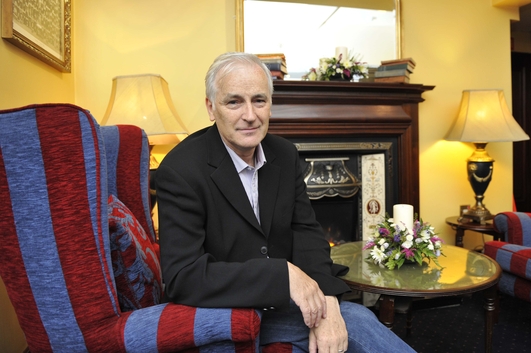 Hindsight 2020
Click here for the Hindsight 2020 programme and tickets
The History Show is delighted to be collaborating with the Hinterland Festival in Kells in a new venture, a festival of history called Hindsight, from the 20th to the 22nd of March.
Over the weekend some of the best-known authorities on the Anglo-Irish war, many of whom featured in our 10-part series last year, will share their knowledge of this pivotal, compelling, and still controversial (as we've just heard) period of Irish history.
They include John Borgonovo, Linda Connolly, Andy Bielenberg, Padraig Óg Ó Ruairc, Catriona Crowe, and our own Liz Gillis – some of the issues to be explored will include, 'The Disappeared',the Intelligence war, allegations of IRA ethnic cleansing, the controversial Dublin IRA attack on the Custom House in May 1921 and assaults on women by the IRA and the Crown forces.
A panel discussion on Saturday the 21st of March will offer assistance to anyone who wants to use online resources to trace the activities of members of their extended families during the 1916 to 1923 period.
You can visit hinterland.ie now for details on booking for Hindsight events.
About The Show
Bringing the past to life! Discover how our world was shaped as Myles Dungan and guests explore events ranging from medieval times to the recent past.
We want to help explain ourselves to ourselves. We will search out fresh angles on familiar topics, seek out the unfamiliar and will not shy away from bizarre or controversial issues. Our ultimate goal is to make The History Show the primary port of call for those with an intense or even a modest interest in the subject. We want to entice the casual and the curious to join us in celebrating the past.
Our aim is to create informative, reflective, stimulating and above all, entertaining radio.
Join us on Sundays from 6.05pm for The History Show with Myles Dungan on RTÉ Radio 1.
A Pegasus production for RTÉ.