The History Show Sunday 3 November 2019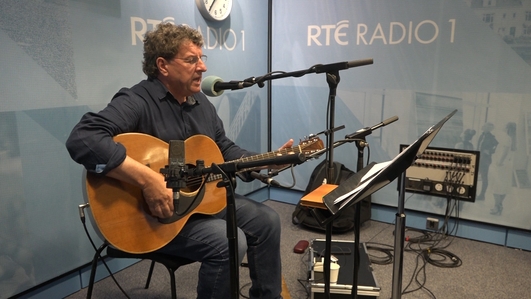 Irish War of Independence - Music of the Revolution
On tonight's programme, we're continuing our series on the Irish War of Independence. This week, we're going to pause and reflect on an aspect of the cultural revolution, that was such an important part of the Irish Revolutionary Period - the songs that were inspired by the continuing struggle for Irish freedom, between 1919 and 1921.
Myles is joined throughout the programme by songwriter, guitarist and singer Mike Hanrahan who discusses and performs a selections of songs from the era. Mike is currently undertaking a song collection and research project with Clare County Library, looking at the events and stories that created Irish songs of Independence in Clare.
About The Show
Bringing the past to life! Discover how our world was shaped as Myles Dungan and guests explore events ranging from medieval times to the recent past.
We want to help explain ourselves to ourselves. We will search out fresh angles on familiar topics, seek out the unfamiliar and will not shy away from bizarre or controversial issues. Our ultimate goal is to make The History Show the primary port of call for those with an intense or even a modest interest in the subject. We want to entice the casual and the curious to join us in celebrating the past.
Our aim is to create informative, reflective, stimulating and above all, entertaining radio.
Join us on Sundays from 6.05pm for The History Show with Myles Dungan on RTÉ Radio 1.
A Pegasus production for RTÉ.