The History Show Sunday 10 March 2019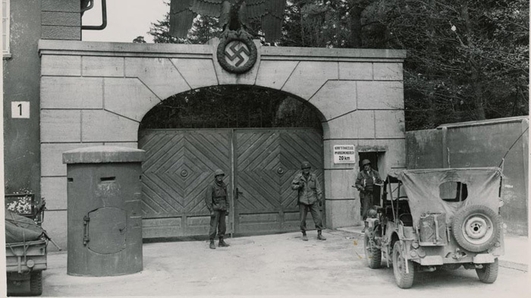 John McGrath
Next, we turn to the subject of World War Two, and the story of the only Irish person recorded as a prisoner at Dachau Concentration Camp in Dublin.
John McGrath, originally from Roscommon, was a British Army Colonel. He was part of a group of 160 Nazi hostages that Himmler and other SS leaders attempted to use as barter to save the regime - or, as a final resort, themselves.
McGrath's story is one aspect of the new book by Tom Wall is called Dachau to the Dolomites: The Irishmen, Himmler's Special Prisoners and the End of World War 2. It's published by Merrion Press. In this piece, the author Tom Wall talks to reporter Marc McMenamin.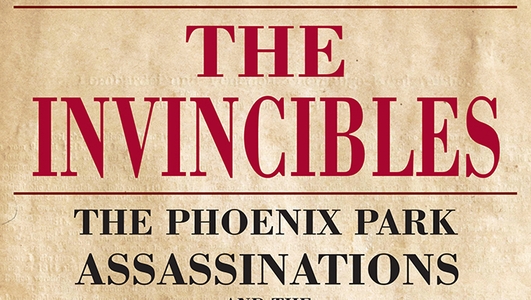 The Invincibles
Ireland in the early 1880s was a powder keg waiting to explode. Famine had gripped the country yet again, and, unable to pay exorbitant rates, farmers were being evicted.
The Land League was the protector of the tenants, taking on the establishment - and behind the scenes the secret revolutionary organisation the IRB was waiting for its moment to strike. That moment came on the 6th of May 1882 when an IRB assassination squad, The Invincibles, killed two key political figures of British rule in Ireland, in the Phoenix Park in Dublin.
There's a new book about these events, it's called 'The Invincibles: The Phoenix Park Assassinations and the Conspiracy That Shook an Empire', by Dr Shane Kenna, the historian who sadly passed away two years ago.
To talk about it Myles is joined by two guests. In Dublin is historian Mícheál Ó Doibhilín. And in our Limerick studio is historian Dr Ruan O'Donnell, Senior Lecturer in History at the University of Limerick.
About The Show
Bringing the past to life! Discover how our world was shaped as Myles Dungan and guests explore events ranging from medieval times to the recent past.
We want to help explain ourselves to ourselves. We will search out fresh angles on familiar topics, seek out the unfamiliar and will not shy away from bizarre or controversial issues. Our ultimate goal is to make The History Show the primary port of call for those with an intense or even a modest interest in the subject. We want to entice the casual and the curious to join us in celebrating the past.
Our aim is to create informative, reflective, stimulating and above all, entertaining radio.
Join us on Sundays from 6.05pm for The History Show with Myles Dungan on RTÉ Radio 1.
A Pegasus production for RTÉ.