The History Show Sunday 24 February 2019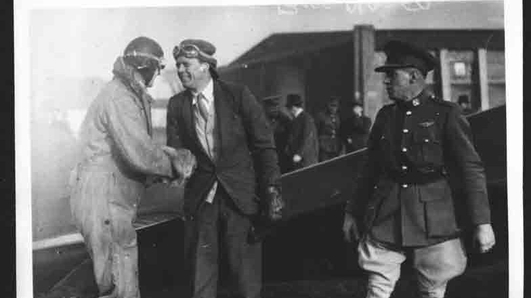 Joseph Barrett Archive
We begin this evening in County Clare, where a substantial archive of material – including documents, photographs and maps – has been discovered. It was the personal archive of Joseph Barrett, a member of the Irish Republican Brotherhood and the IRA. It mostly relates to his activities in Clare during the war of independence and the civil war.
Myles is joined from our Limerick studio by two guests - Dr Paul O'Brien is a historian and lecturer at Mary Immaculate College in Limerick. Paul helped to rescue this archive when it was offered to the local history society in Kilrush, County Clare.
And, Dr Robert Hartigan is an independent historian and researcher who has been helping to assess and catalogue the material in the archive.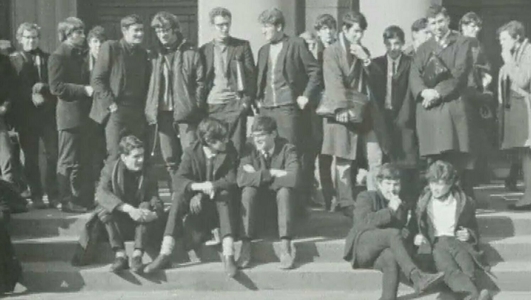 The Gentle Revolution
A number of events are taking place over the next few weeks to mark the 50th anniversary of the so-called 'Gentle Revolution'. It occurred at the old UCD campus on Earlsfort Terrace - which is now the National Concert Hall.
The campus was overcrowded and students were being moved out to a new site at Belfield. But when they heard that there would be no library in the new college, they decided to take action. First we hear from Basil Miller, one of a group who took radical steps to make sure the students' voices were heard - he takes a walk down memory lane with reporter Regan Hutchins.
Then Myles is joined in studio by Una Claffey, former RTÉ political reporter, who was a student at UCD in 1969, and along with Basil Miller was one of the founders of the SDA, the Students for Democratic Action.
There are a number of events taking place to mark this 50th anniversary – this Thursday, the 28th February at 8PM, at the UCD Student Centre, there's an event called 'Characters in Conversation', where activists from the period will talk about the spirit of protest and desire for social change which motivated the at the time.
There's also a concert to commemorate the Gentle Revolution, that's taking place in the John Field Room at the National Concert Hall on Tuesday the 12th of March. All proceeds will go to the Peter McVerry Trust. Tickets are €20 and can be purchased from the NCH box office.Click here for more details.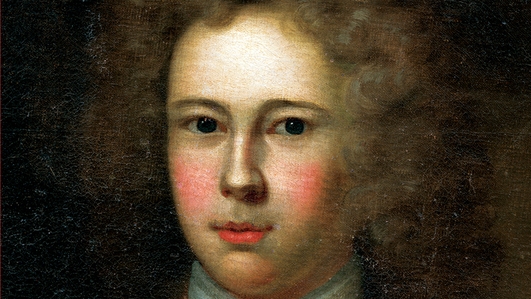 Buck Whaley
You may be familiar with the name 'Buck Whaley' – there was once a nightclub on Leeson Street in Dublin that bore his name – but you may not know much about him.
He was a man who led an extraordinary life, known for equally for his 'adventuring', his huge gambling debts and a perilous journey he undertook to travel to Jerusalem and back to Ireland within a year – a serious undertaking in the 18th century.
A new book, Buck Whaley: Ireland's Greatest Adventurer tells the full story of his remarkable life and adventures for the first time – the author is David Ryan, who joins Myles in studio. The book is published by Merrion Press.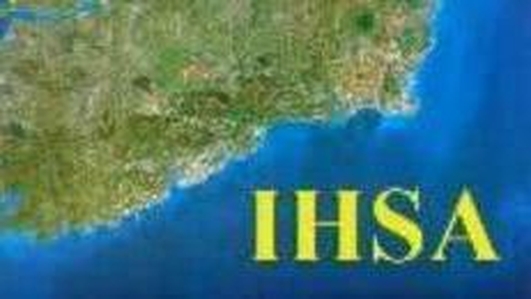 Event - IHSA Annual Conference
The Irish History Student's Association annual conference is taking place at Mary Immaculate College in Limerick, from the 1st to the 3rd of March 2019. The Irish History Students' Association (IHSA) is one of Ireland's leading and oldest historical societies.
It is the only association dedicated to third-level History students and early-career researchers in the country and is now in its 69th year. The conference is an all-island event that will see third-level History students and early-career researchers from all over Ireland and abroad, present their work to an audience of undergraduate and postgraduate students, early-career researchers, and established academics, as well as many others with a love of history.
The whole event is happening in the Tara Building at Mary Immaculate College, and it is open to the public. Registration is 15 euro and to ensure availability, attendees must email IHSA2019@outlook.com
Click here to view the programme of events.
Prof. Jane Ohlmeyer will be giving her keynote address on Friday evening (1 March) at 6.30 p.m. in room T116 at the Tara Building. There will then be a wine and cheese reception at the Students' Union after, before social night 1 at Bobby Byrnes pub which will consist of food and live music.
Registration will take place on the Saturday, 2 March between 8.30-9.00 a.m. at the entrance of the Tara Building.
About The Show
Bringing the past to life! Discover how our world was shaped as Myles Dungan and guests explore events ranging from medieval times to the recent past.
We want to help explain ourselves to ourselves. We will search out fresh angles on familiar topics, seek out the unfamiliar and will not shy away from bizarre or controversial issues. Our ultimate goal is to make The History Show the primary port of call for those with an intense or even a modest interest in the subject. We want to entice the casual and the curious to join us in celebrating the past.
Our aim is to create informative, reflective, stimulating and above all, entertaining radio.
Join us on Sundays from 6.05pm for The History Show with Myles Dungan on RTÉ Radio 1.
A Pegasus production for RTÉ.