The History Show Sunday 17 February 2019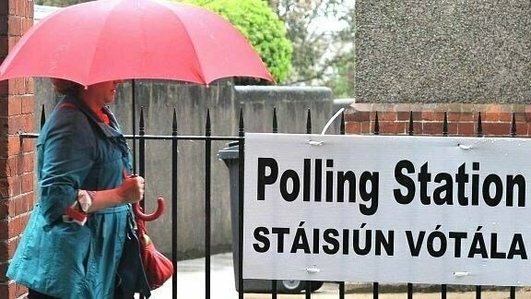 The Single Transferable Vote
We begin this evening with the Single Transferable Vote. January of this year saw the 100th anniversary of the Sligo Corporation Election of 1919. This was a significant poll, as it was the first time that an Irish election, for all the seats in a single legislative body, used that voting system which has become such an integral part of Irish political life.
To talk about how and why the change in our electoral process came about, and why it's still going strong a century on, Myles is joined now two guests.
Elaine Callinan is lecturer in modern Irish history at Carlow College. And David Farrell is Professor of Politics at University College Dublin.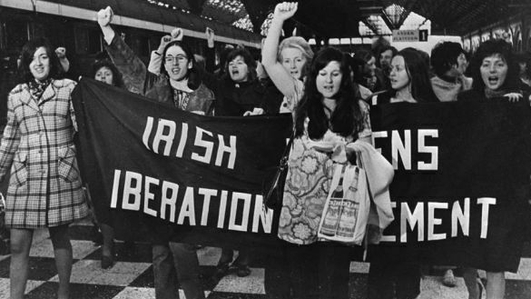 The Contraceptive Train
In our occasional series Here's The Thing, reporter Julien Clancy uncovers the stories behind objects on display in the Little Museum of Dublin.
Tonight he's taking us back to the early 1970s, and recalling an important milestone in the struggle for reproductive rights in Ireland. He speaks to Nell McCafferty about her memories of the Contraceptive Train on the 22nd of May 1971. Then, Myles is joined in studio by Jenifer Redmond, lecturer in 20th century Irish history at Maynooth University.
Here's The Thing is funded by the Broadcasting Authority of Ireland with the television license fee.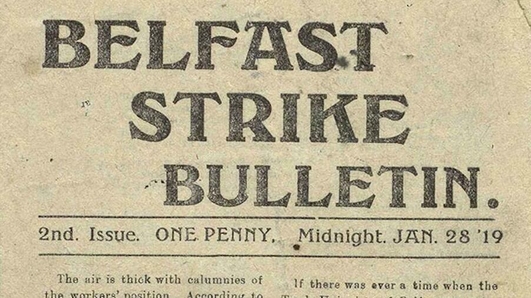 Belfast Engineering Strike
There have been many significant centenaries in recent months, events that have been recounted and analysed by this show and many others – from the Armistice, to the 1918 General Election, and of course the meeting of the First Dáil in January 1919.
We're going to look now at a very significant centenary that hasn't gotten as much attention. Its an episode that heralded a big reduction in the length of the working week – affecting the lives of countless thousands of working people in Ireland and Britain. During World War One, workers in all industries had to accept severely long hours and low pay. With the war over, and as the demands on industry eased, many workers were determined to achieve better conditions and a shorter working week.
In January of 1919, a massive industrial strike in Belfast practically brought the city to a total halt, as thousands of well-organised engineering workers staged a walkout. The strike lasted four weeks - shops and factories closed, trams stopped running, break ran low, and the British Army was ultimately called in to take back control of power stations.
To talk more about this, Myles is joined in studio by historian and author Padraig Yeates.
About The Show
Bringing the past to life! Discover how our world was shaped as Myles Dungan and guests explore events ranging from medieval times to the recent past.
We want to help explain ourselves to ourselves. We will search out fresh angles on familiar topics, seek out the unfamiliar and will not shy away from bizarre or controversial issues. Our ultimate goal is to make The History Show the primary port of call for those with an intense or even a modest interest in the subject. We want to entice the casual and the curious to join us in celebrating the past.
Our aim is to create informative, reflective, stimulating and above all, entertaining radio.
Join us on Sundays from 6.05pm for The History Show with Myles Dungan on RTÉ Radio 1.
A Pegasus production for RTÉ.