The History Show Sunday 29 April 2018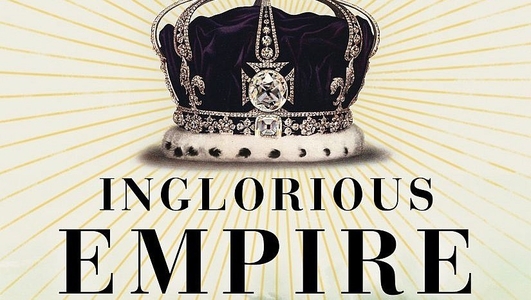 What The British Did to India
Our book club choice for this month is on the subject of British Colonialism and its aftermath. The book is Inglorious Empire: What the British Did to India, by Indian historian and parliamentarian Shashi Tharoor. It's a polemical work which surveys the devastation caused by two centuries of British misrule of its so-called Indian Empire.
This book was inspired by a 2015 Oxford Union debate, where Tharoor delivered a speech on the topic "Does Britain owe reparations to its former colonies?" The video of that debate went viral at the time, and the wide praise his speech received spurred him to write Inglorious Empire, which offers a blistering critique of Britain's colonial past.
Joining Myles to discuss the book are Doctor Chandana Mathur, lecturer in Anthrology at Maynooth University; Dermot Dix, Headmaster at the Headfort School in Kells, County Meath; and Kate O'Malley of the Royal Irish Academy's Documents on Irish Foreign Policy series.
About The Show
Bringing the past to life! Discover how our world was shaped as Myles Dungan and guests explore events ranging from medieval times to the recent past.
We want to help explain ourselves to ourselves. We will search out fresh angles on familiar topics, seek out the unfamiliar and will not shy away from bizarre or controversial issues. Our ultimate goal is to make The History Show the primary port of call for those with an intense or even a modest interest in the subject. We want to entice the casual and the curious to join us in celebrating the past.
Our aim is to create informative, reflective, stimulating and above all, entertaining radio.
Join us on Sundays from 6.05pm for The History Show with Myles Dungan on RTÉ Radio 1.
A Pegasus production for RTÉ.