The History Show Sunday 8 April 2018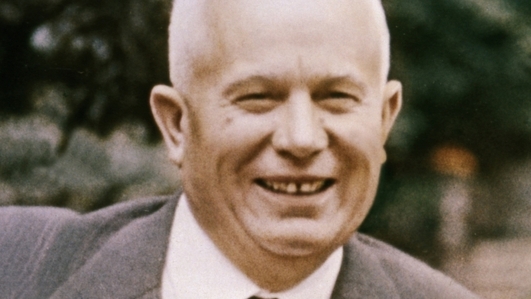 Russia and Diplomacy
The escalating tensions between the Kremlin and the West have some people asking if we're seeing the beginning of a new cold war. To give a historical perspective on this current crisis, Myles is joined by two guests who are both experts on Russian history and affairs.
Professor Judith Devlin is from the School of History at University College Dublin, who served as a diplomat in Moscow in the 1980s. Geoffrey Roberts is Emeritus Professor at University College Cork and a historian of the Soviet Union.
(Pictured is Nikita Khrushchev, leader of the Soviet Union from 1953 to 1964)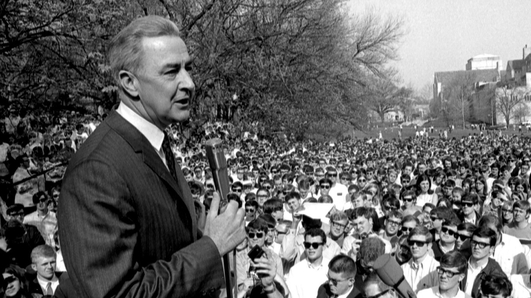 1968 US Presidential Election
This year marks the 50th anniversary of the 1968 US Presidential Election. It should have been a simple enough affair – a battle between incumbent President Lyndon B Johnson and the Republican candidate Richard Nixon. Instead, Johnson had to fight a battle within his own party against those who had become disillusioned with his administration, especially Johnson's handling of the conflict in Vietnam.
Joining Myles is historian Liz Gillis, who has been listening to interviews in the RTÉ Archives with witnesses and participants to the events that took place 1968, a year that America seemed on the brink of revolution.
(Pictured is Eugene McCarthy, who challenged Lyndon Johnson for the Democratic Presidential nomination, on the campaign trail in 1968)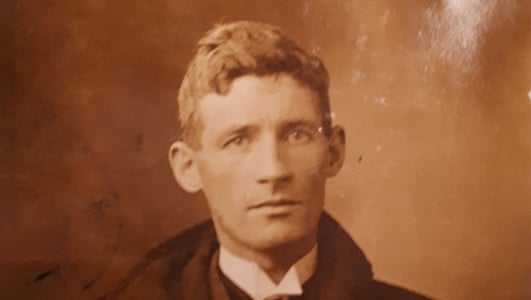 John Patrick O'Sullivan
During the Second World War, codes and ciphers were used by all sides in the conflict as a means of communicating sensitive information. Despite being neutral, Ireland was of huge strategic value to Germany – and given our close proximity to Britain, the Germans viewed Ireland as a window into the United Kingdom.
To combat spying operations, the Directorate of Irish Military Intelligence, or "G2", monitored illegal German radio broadcasts being transmitted on Irish soil. The man who headed this group was Captain John Patrick O'Sullivan. In this piece, Marc Mc Menamin tells us his story.
If you'd like to hear more about this topic, you can listen to Marc's documentary on the codebreaker Richard Hayes. Click here to visit the Documentary on One website and listen to the documentary.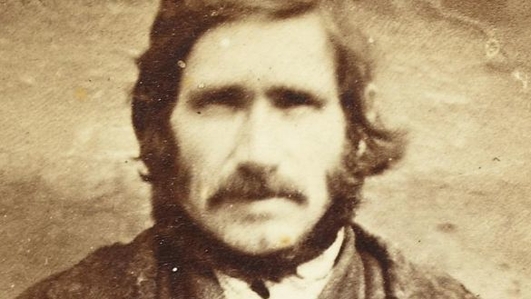 Maamtrasna Murders
In August 1882, Maolra Seoighe, also known as Myles Joyce, was one of ten men arrested and charged with the murders of five members of the same family in Maamtrasna, on the Galway-Mayo border.
This week, President Michael D. Higgins posthumously Seoighe, who was found guilty of the Maamtrasna murders and hanged in 1882. It's a case which has long been viewed by historians as a serious miscarriage of justice, and it's worth asking just how unjust was Seoighe's trial, and whether or not his conviction was consistent with the legal standards of the period.
Myles is joined by Niamh Howlin, a lecturer and assistant professor with the Sutherland School of Law at University College Dublin, who was commissioned to review the case in 2015 by Taoiseach Enda Kenny.
The case was also the subject of a TG4 documentary this week called Murdair Mhám Trasna which is available to watch now online on the TG4 player - click here to watch it.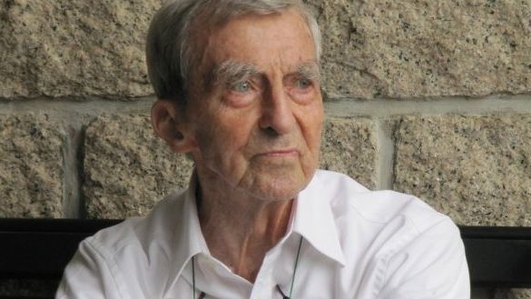 Father Joseph Mallin
Father Joseph Mallin was the last surviving child of an executed 1916 leader. He died last Sunday at the age of 104. A Jesuit priest, Father Mallin lived in Hong Kong since leaving Ireland for missionary work in 1948. Liz Gillis joins Myles to talk about Father Mallin.
In 2009, Father Mallin went to Kilmainham Gaol in a visit captured by the RTÉ programme Spirit Level, and he recalled going to see his father for the last time in May 1916. Click here to watch the video on Youtube.
About The Show
Bringing the past to life! Discover how our world was shaped as Myles Dungan and guests explore events ranging from medieval times to the recent past.
We want to help explain ourselves to ourselves. We will search out fresh angles on familiar topics, seek out the unfamiliar and will not shy away from bizarre or controversial issues. Our ultimate goal is to make The History Show the primary port of call for those with an intense or even a modest interest in the subject. We want to entice the casual and the curious to join us in celebrating the past.
Our aim is to create informative, reflective, stimulating and above all, entertaining radio.
Join us on Sundays from 6.05pm for The History Show with Myles Dungan on RTÉ Radio 1.
A Pegasus production for RTÉ.