The History Show Sunday 14 May 2017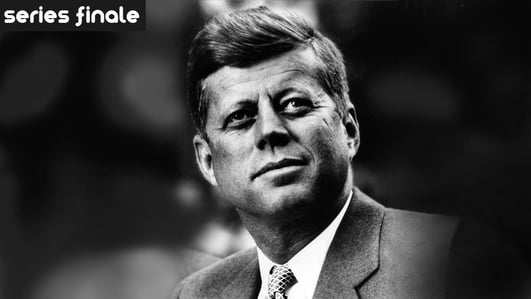 John F. Kennedy – the man, the myth, the legacy
As we approach the centenary later this month of President John F. Kennedy's birth, we're attempting to disentangle the man from the myth, with a panel in studio:
Noel Whelan, political analyst and founder of the Kennedy Summer School.
Kate Fitzpatrick, American Civil Rights Lawyer and former Massachusetts Assistant Attorney General.
Dan Geary, Associate Professor in American History at Trinity College, Dublin.
And we also have recorded contributions from:
Samantha Power, former US Ambassador to the United Nations, and Professor of Practice at Harvard's Kennedy School of Government.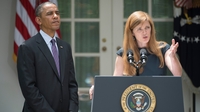 Congressman Joseph Kennedy III, three-term Democratic Congressman; grand-son of Bobby Kennedy; and grand-newphew of President John F. Kennedy.

Dr. Peter Arnds, Head of Germanic Studies at Trinity College, Dublin.
Ryan Tubridy, broadcaster and author of JFK in Ireland: Four Days that Changed a President; and co-author with PJ Lynch of Patrick and the President.
About The Show
Bringing the past to life! Discover how our world was shaped as Myles Dungan and guests explore events ranging from medieval times to the recent past.
We want to help explain ourselves to ourselves. We will search out fresh angles on familiar topics, seek out the unfamiliar and will not shy away from bizarre or controversial issues. Our ultimate goal is to make The History Show the primary port of call for those with an intense or even a modest interest in the subject. We want to entice the casual and the curious to join us in celebrating the past.
Our aim is to create informative, reflective, stimulating and above all, entertaining radio.
Join us on Sundays from 6.05pm for The History Show with Myles Dungan on RTÉ Radio 1.
A Pegasus production for RTÉ.