The History Show Sunday 19 March 2017
The History Show 19th March 2017
This week, we hear the amazing story behind a church bell in Dublin; a tribute by writer Dermot Bolger to the poet Francis Ledwidge, who died one hundred years ago; the latest research by broadcaster Joe Duffy into women civilian casualties of the Easter Rising; and we hear from the Dublin man who argues that his great grand-uncle was one of the inspirations for the Ulysses character, Leopold Bloom.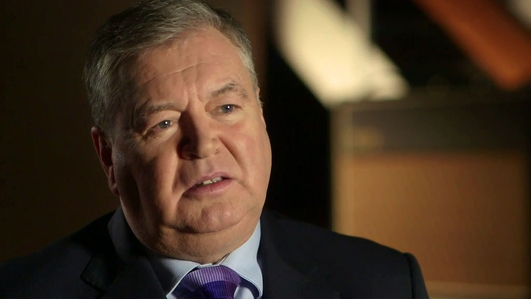 Joe Duffy on women civilian casualties of the Easter Rising
Broadcaster, Joe Duffy, turned historian with his painstaking research in 2015 about the children who died in the Easter Rising, using census records, death certificates, pension applications, compensation claims, etc. More recently, Joe has turned his attention to a different category of forgotten casualty: the forgotten women civilians who died in Easter Week.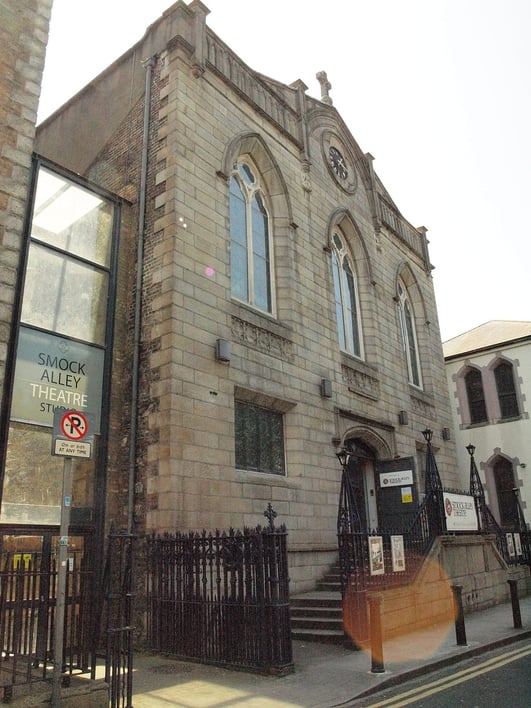 History Bites: the Smock Alley Bell
Church bells rang out across Ireland this morning in solidarity with immigrants and refugees, in an event organised by the Church of Ireland in Waterford. And this evening's report from our History Bites series looks at the church bell which sits on top of the Smock Alley Theatre in Dublin.
The Smock Alley Theatre has a fascinating history. It opened in 1662. A century later it became a whiskey store, then a church, and it was finally reopened as a theatre in 2012. Its bell has witnessed many big milestones in Ireland's history. The interviewee is Smock Alley's former artistic director, Christian Marken. The report was part of the History Bites series, and it was funded by the Broadcasting Authority of Ireland with the television licence fee.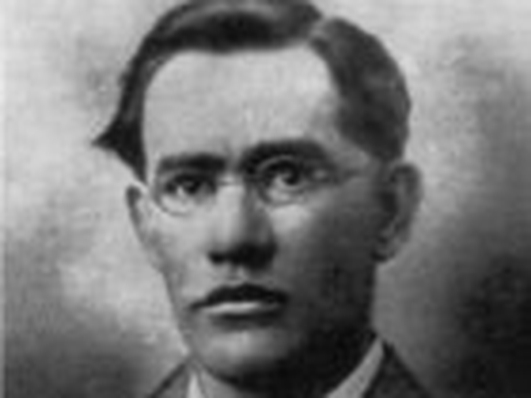 Dermot Bolger on Francis Ledwidge
This July marks one-hundred years since the death of the Meath poet, Francis Ledwidge, in the First World War. Ledwidge, not unlike the poet Tom Kettle, has come to represent the political complexity of the period: he was a founder of the Slane branch of the Meath Labour Union... and of the Slane branch of the Irish Volunteers... he was a close friend of Thomas McDonagh. At the outbreak of the First World War, Ledwidge had established himself as a respected writer and poet, but – despite initial reticence – he signed up and went to Gallipoli in 1915. To mark the coming centenary of Ledwidge's death, we asked the poet, Dermot Bolger, to reflect on Ledwidge's life in a column for The History Show.
A new hardback edition of Francis Ledwidge's Selected Poems, edited by Dermot Bolger and introduced by the late Seamus Heaney, is published by New Island Books this Thursday. For more details, click here.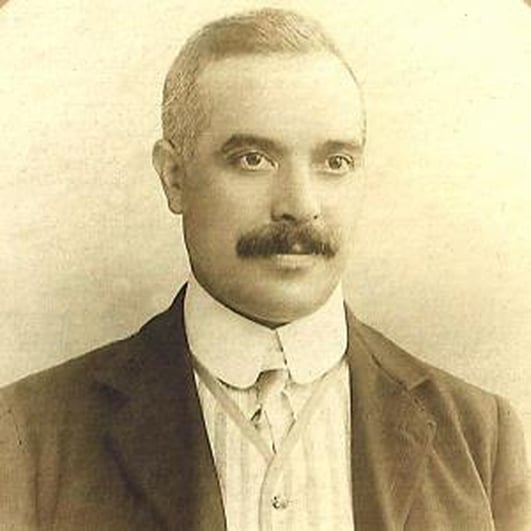 'Altman the Saltman' and Leopold Bloom
Although he's a fictional character, Leopold Bloom in Ulysses is probably Ireland's best-known Jewish man. Scholars have generally believed his character was inspired by James Joyce's Jewish friends in Trieste. But Vincent Altman O'Connor is now asking whether his own great-grand uncle, Albert Liebes Altman, and his wider family, might have contributed significantly to the fictional Leopold Bloom.
If you'd like to find out more about Vincent Altman O'Connor's research, he'll be writing about it in the next issue of History Ireland magazine, and he'll be speaking about it at the James Joyce Centre in Dublin on May 8th. For more details, click here.
About The Show
Bringing the past to life! Discover how our world was shaped as Myles Dungan and guests explore events ranging from medieval times to the recent past.
We want to help explain ourselves to ourselves. We will search out fresh angles on familiar topics, seek out the unfamiliar and will not shy away from bizarre or controversial issues. Our ultimate goal is to make The History Show the primary port of call for those with an intense or even a modest interest in the subject. We want to entice the casual and the curious to join us in celebrating the past.
Our aim is to create informative, reflective, stimulating and above all, entertaining radio.
Join us on Sundays from 6.05pm for The History Show with Myles Dungan on RTÉ Radio 1.
A Pegasus production for RTÉ.