Ireland's Experience: Episode 5 - The Aftermath
Thousands never returned home to their loved ones after an Armistice was declared on the 11th of November, 1918.
Those who did survive arrived back to a very different Ireland to the one that existed in 1914 when war broke out. It was a divided country, bracing itself for conflict as Sinn Fein triumphed in the 1918 general election and vowed to establish their own parliament in Dublin.

In this programme, we explored the brutal legacy of the war, from the traumatised victims of shell shock to bereaved families of fallen soldiers.
We heard the stories of the veterans - the reception they received when they returned to Ireland, and their involvement in the country's struggle for independence. And, the different ways we remember and commemorate the war.
Our guests were Dr. Edward Madigan, lecturer in Public History and First World War Studies at Royal Holloway, University of London. Edward was also the resident historian at the Commonwealth War Graves Commission. Also, Padraig Yeates, historian and author whose three books on Dublin whichcover before, during and after World War One. And we were also joined by consultant psychiatrist, Professor Brendan Kelly from UCD and the Royal College of Physicians of Ireland who has been examining the files of people who arrived home with shell shock – an unknown diagnosis before this.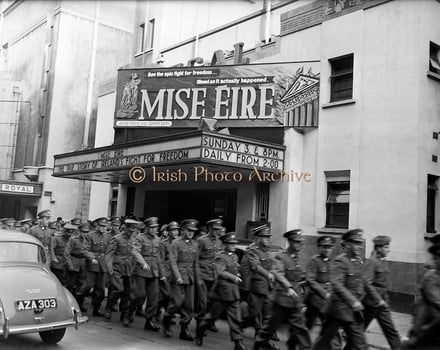 (Irish Photo Archive)
Returning Soliders
We heard stories about the difficulties of arriving back to our changed society and how people's experiences were differed depending on where they lived in Ireland.
Our guests also discussed the received wisdom that with the exception of unionist communities, British army veterans were generally stigmatised. It was much more nuanced than this, as Edward Madigan told us.
Mental Anguish
Some soldiers arrived back with life-long physical injuries. Psychiatrist, Brendan Kelly talked about their mental state and the longterm effects of the horrors they would have witnessed. It was very difficult for many of these men to settle into normal life again with their families.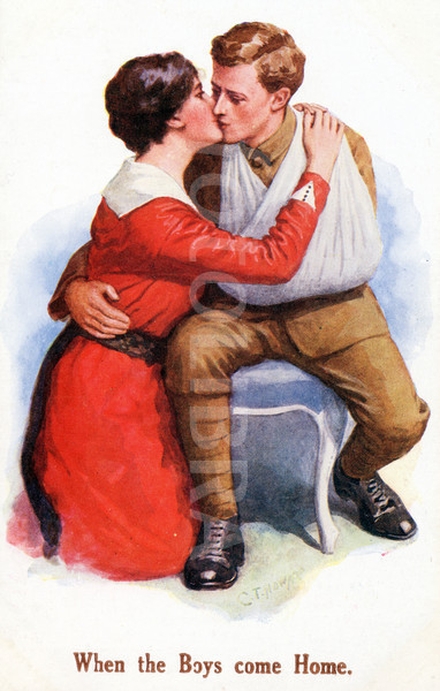 Houses for Heroes
In late 1918, the UK Prime Minister Lloyd George called for "a country fit for heroes to live in". One of the implications of this better country was better housing. The Houses for Heroes scheme was set up to provide housing for soldiers returning from the war.
In Ireland, the largest of these social housing projects was in Killester. Today, it's a suburb on the north side of Dublin, but at the end of World War One, Killester was a rural area, three miles from the city – an ideal location for the low density housing of the Houses for Heroes scheme.Lorcan Clancy sent us a report about the Killester Colony.
Economic Impact
The economic consequences of war would be felt here for many years to come with high unemployment and rising living costs. Certain companies such as Guinness and the civil service kept jobs open for people while they were at war. Our guests discussed how being a veteran affected their chances of finding work.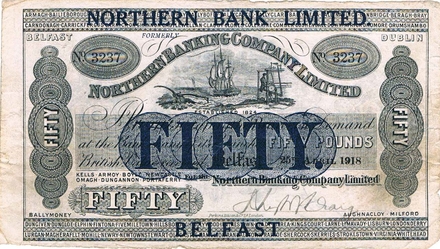 In some parts of the country, full employment for ex-servicemen failed to materialise, while claiming a military pension could be an administrative nightmare, as we heard from Belfast. Padraig Yeates talked about financial support that was there for soldiers who had fought in the war.
Women after the War
During the war, many women tasted economic independence for the first time. But when their men came home, their separation payment was stopped and they were expected to resume their housewifely duties. Despite this new status quo, there was a general view among women that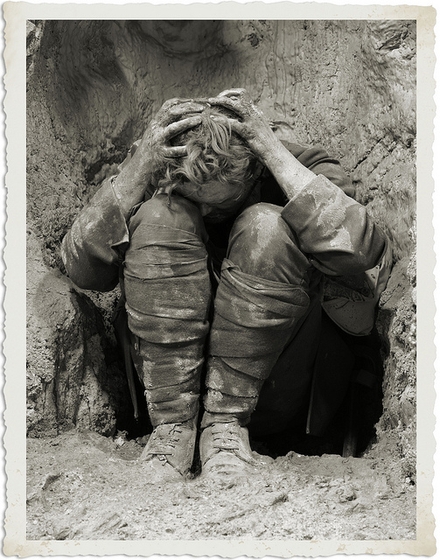 Shell Shock
World War One troops were the first to be diagnosed with shell shock.
In Dublin, a unique and ground-breaking initiative to treat these traumatised soldiers took place at the Richmond War Hospital. This was a small, specialist psychiatric hospital located on the grounds of the Richmond District Asylum at Grange Gorman. Descriptions of patients from the War Hospital archives offer an insight into the minds of those who had gone through a traumatic war experience.
Psychiatrist, Brendan Kelly discussed his research into the Richmond War Hospital archives, where 362 soldiers with nervous and mental troubles were treated.
Brendan Kelly's book "He Lost Himself Completely": Shell Shock and its Treatment at the Richmond War Hospital" will be published in November.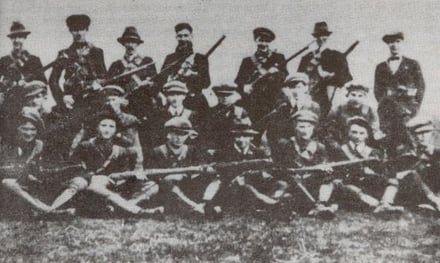 Veterans who joined the IRA
A month after the Armistice in November 1918, a general election took place in Ireland. The Irish Parliamentary Party, which had dominated the political landscape for years, was nearly wiped out.
The radical nationalist Sinn Féin party - led by Eamonn De Valera - won a landslide victory, forming a breakaway government in early 1919 and declaring Ireland's autonomy from Britain.
The guerrilla conflict known as the Irish War of Independence, ensued. A number of the men who joined the IRA after World War One, joined to fight against the very army they had recently been a part of. Lorcan Clancy spoke to TCD historian, Stepehen who has found that there were at least 116 who fought in the British Army, came home, and joined the IRA after the war.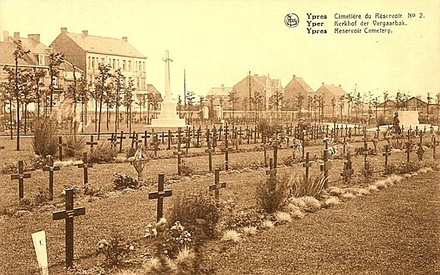 Bereavement
Hearing the numbers of people who died during World War One can conceal the very human experience behind them. For every soldier killed, a family waited at home in Ireland to hear news of their loved ones. Liam Geraghty has been finding out what bereavement was like during that time and he heard the story of one woman's extraordinary journey from Wicklow to France to see her dying son.
It would have been highly unusual for a mother to be at her son's bedside and attend his funeral. The reality for most families is that they never got to touch their loved-one's grave – as Edward Madigan told us.
Many bodies were never found and Brendan Kelly talked about the impact this would have had on families.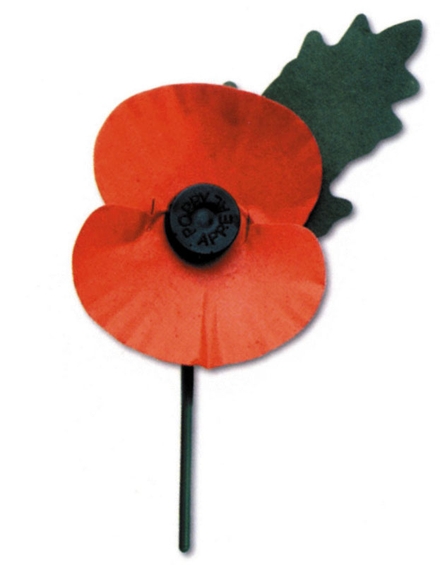 Remembrance in Nationalist Belfast
Small bronze Memorial Plaques were sent to the next-of-kin of soldiers who died. Also known as "the widow's penny" or "death pennies", because they looked like a penny coin. Death pennies became an important part of remembrance and commemoration of the war dead.
Remembrance is often an emotive issue. And for Cathal Donaghy's family, who lived on the Falls Road in Belfast, it was especially difficult. Several of them had fought at the Front but as a nationalist family with strong Republican links, they couldn't be seen to attend any Remembrance services. So they held their own service - secretly, in the family home with photographs, the death penny and poppies, as he told us on the programme.
Commemorating our Shared History
Our guests discussed how improved Anglo-Irish relations mean that it is now possible for the nationalist and unionist traditions on this island to come together to commemorate their shared history.
The average Irish person today is more likely to have a relative who was killed in World War 1 than in the War of Independence or the Civil War.
The History Show would like to acknowledge the support of the Department of Foreign Affairs and Trade Reconciliation Fund.