WWI Ireland's Experience: Episode 2 - broadcast 10 August 2014
Ireland's Experience: Episode 2 - The Front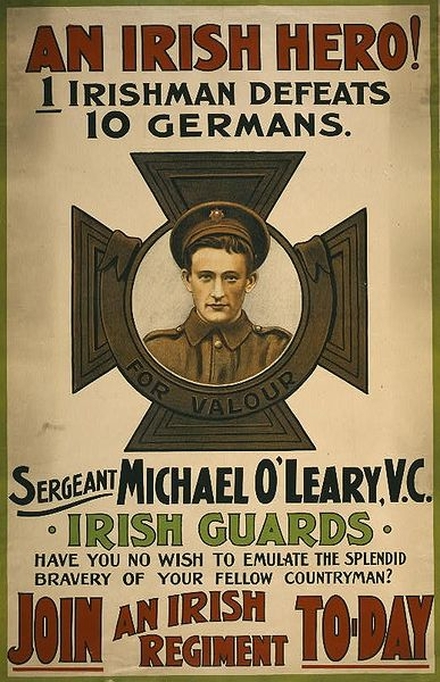 World War One began dramatically, with The Germans sweeping through Belgium and France as they drove towards Paris. But for the most part, the conflict was characterised by its lack of movement. There was a stalemate - both sides dug in, producing a long matching line of trenches along the Western Front. Each side attempted to wear the other down in a brutal war of attrition.
World War One was fought on many battlefronts in various different theatres of war. The life of a soldier took many forms, and their experiences varied widely from front to front.
This episode explored the stories of men from all over Ireland who survived and died on the front lines. What it was like to come face to face with the horror and savagery of war. And, the physical and psychological injuries these men suffered.
Myles Dungan was joined by Dr. Heather Jones, Associate Professor of the Department of International History at the London School of Economics. And joining us from studios in Britain, we have Keith Jeffrey, Professor of British History at Queen's University Belfast and Richard Grayson, Professor of Twentieth Century History at Goldsmith's University of London.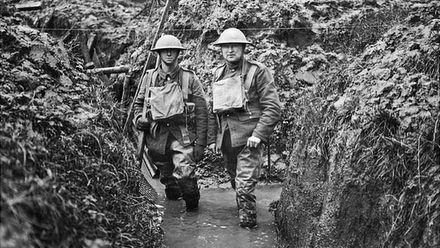 Trenches
The eager thousands who enlisted in 1914 would have had romantic ideas about what war was like. These notions would have been quickly dispelled when they were faced with the mud, blood and general drudgery of life in the trenches. So what was the experience of trench warfare was actually like for these young men.
The Second Royal Dublin Fusiliers
The Fusiliers arrived in France in August 1914. The landscape was dotted with red poppies – a flower which would commemorate many of their lives in decades to come. Louise Denvir went to France this summer to trace the steps of this battalion. Many of these men were killed in action at Le Cateau on 27 August 1914 and for the first time this summer, their names were read aloud on the field where they fell. We carried two reports from France and a reading of some of these names on the programme.
Wexford Trench
The trench is perhaps the most recognisable aspect of War World One. Orla Rapple visited Wexford man, Brian Keny who has taken his passion and interest in World War One a step further, by recreating a trench in his back garden.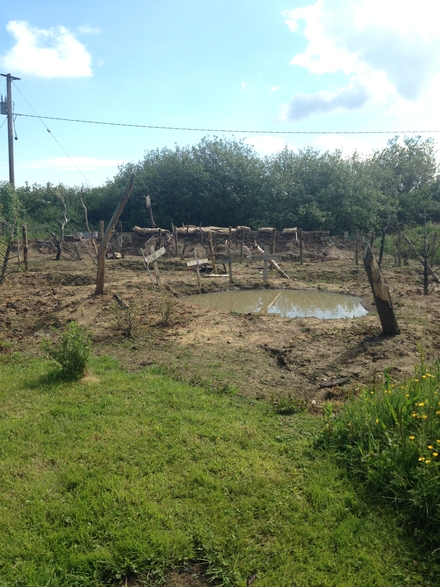 Brian Kenny is author of "News from the Front - Gorey and the Great War".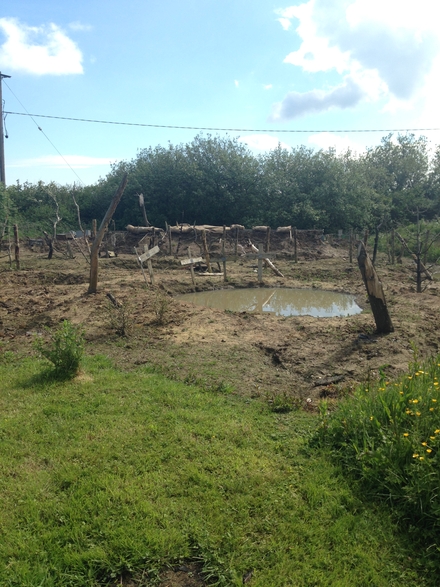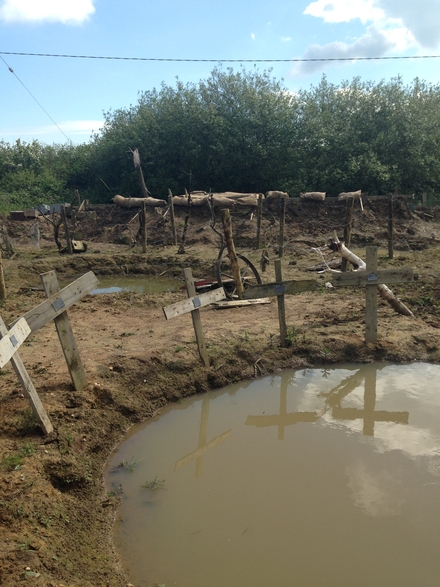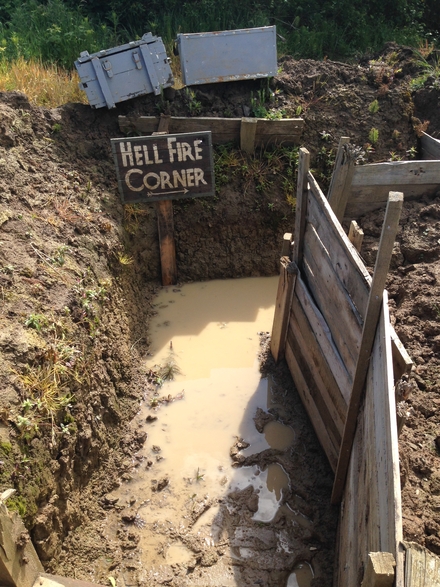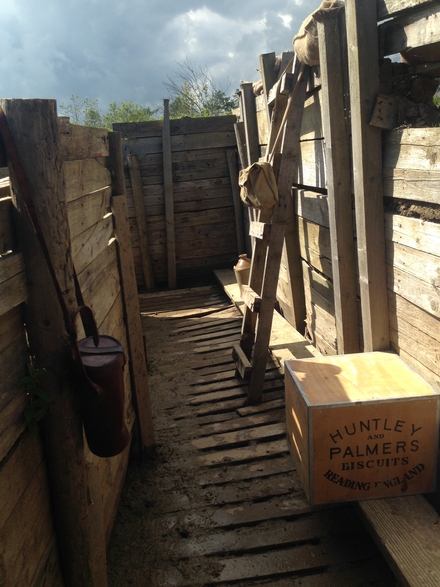 Glow Worms
In the dark, dank, trenches, where even lighting a cigarette could attract the attention of an enemy sniper, soldiers came up with an inventive way of providing some much-needed illumination – glow worms, as we heard from Steven Benedict.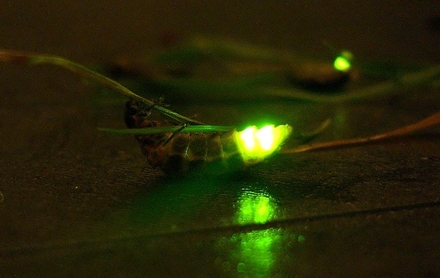 Trench Diseases
Throughout history, diseases have flourished in chaotic wartime conditions. Several illnesses have become particularly linked with the trenches of World War One as Lorcan Clancy told us.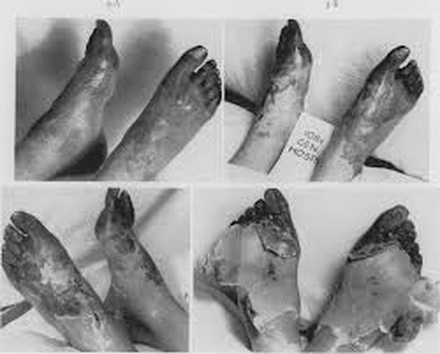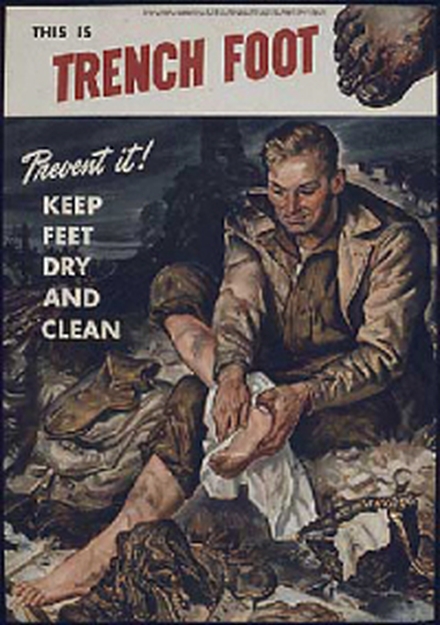 Chaplains in World War 1
Frontline chaplains risked their lives to administer to the spiritual needs of soldiers. But their role extended beyond this, as we heard on the programme.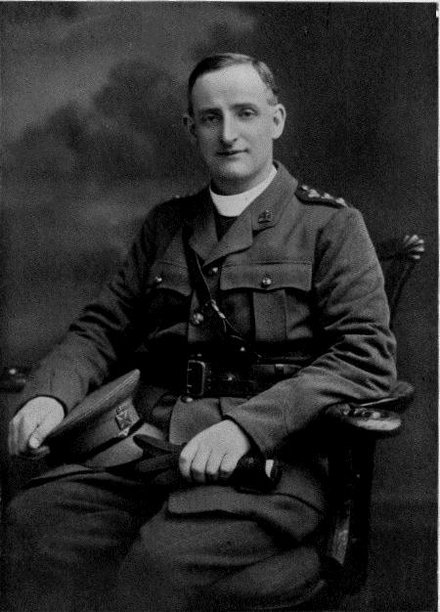 Fr. Willie Doyle, chaplain to the 16th Irish Division who was killed at the front has no known grave but is commemorated on the Tyne Cot Memorial.
Medics at the Front
New weapons introduced in WW1 (such as poison gas) posed huge challenges to medical staff at the front. Also, the introduction of helmets in 1915 meant that many people who would have previously been killed by shell fire, now survived.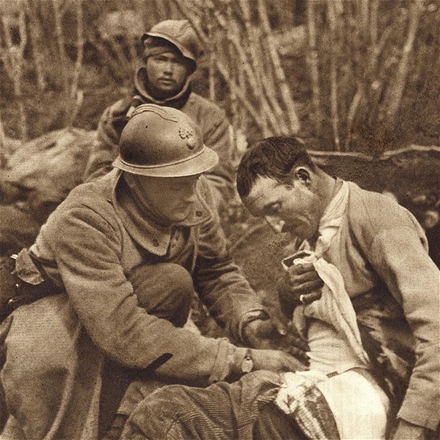 (Telegraph.co.uk)
POWs During WW1
At least eight million soldiers fell into enemy hands from 1914 to 1918. Heather Jones talked about recent research that gives us new insights into conditions for POWs.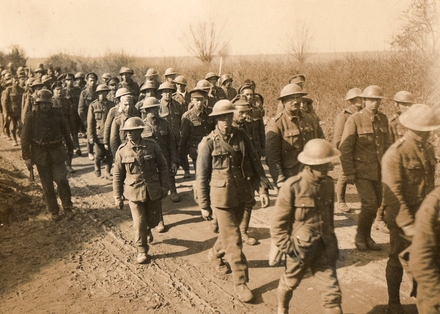 Soldiers from Cork
Volunteers from the Blackpool suburb of Cork were among those who fought at the front. Regan Hutchins caught up with relatives who have gathered their stories. You'll find more in Mark Cronin's book, Blackpool to the Front.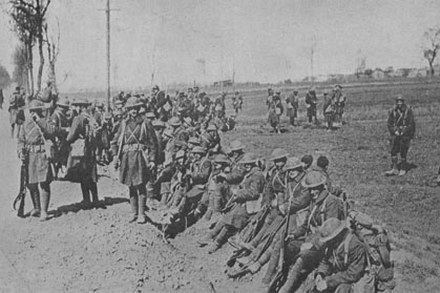 Unionists and Nationalists Fight Side by Side
In Richard Grayson's book "Belfast Boys", he writes about the Unionists and Nationalists from West Belfast who fought and died together in the war. As he told us, their differences were often left behind once they were both faced with the horror of warfare at the front.
Discipline
Discipline in the army was strict and the men were under no illusion as to what would happen if they didn't follow orders – they would be shot. Our panel talked about how a soldier would end up beig court-martialled and executed. We also heard that all of these men have now been pardoned.
Robert Quigg
Robert Quigg from County Antrim was one of thousands of members of the Ulster Volunteer Force who enlisted for active service in the British Army at the outbreak of war. He's among the 37 soldiers from the island of Ireland who won a Victoria Cross during World War One - that's the highest military decoration for valour awarded to members of the Commonwealth forces. He won the medal for his actions at the Battle of the Somme in 1916, when his commanding officer was reported missing. Robert Quigg's grandson, Darren told us his story.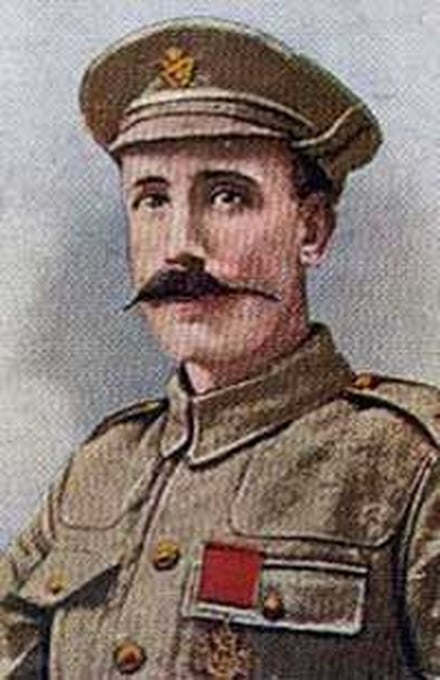 Robert Quigg VC
The History Show would like to acknowledge the support of the Department of Foreign Affairs and Trade Reconciliation Fund.

Scenes from the First World War broadcast 4-8 August 2014
Scenes from the First World War
4-8 August 2014
A selection of archive voices, letters, diaries, poems, songs and stories, featuring special reports on different aspects of the war and Ireland's involvement in it.
You can hear these one minute pieces played each weekday throughout the month of August on RTE Radio One around the hours of 7am, 9am, 11am, 3pm and 7pm. A compilation of the week's pieces is also available as a podcast.
This week's contributors:
Ann Kelly
Noel Wade
Gillian McIntosh
Kiara Murphy
Mary Higgins
Paul Rouse
Myles Dungan
Martin Higgins
Tony Connolly
Sean Beatty
Gerry McArdle
Ken Kinsella
Steven Benedict
Martina Murphy
Martina O'Connor
Pete Butler
Keywords
Coming up on next week's programme.......
The Home Front
Sunday 17 August at 10am
In next week's episode, we're concerned with what was happening here, on the home front. The effects of the war were evident everywhere you looked. The "Defence of the Realm Act" granted the government sweeping new powers, temporary hospitals sprang up to accommodate wounded men, while refugees from Belgium streamed into Britain and Ireland.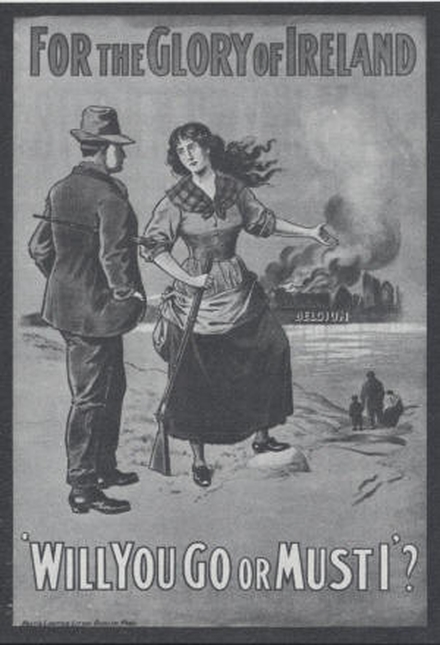 There was a lot of change during the war years. The Ireland of 1914 was very different from the Ireland of 1918, as the country went through a turbulent period that completely transformed the social and political landscape.
We'll be looking at how the war affected the Irish civilian's everyday life. The role of women during the war. And the various Irish attitudes to the conflict, how they changed, and why.
Keywords
About The Show
Bringing the past to life! Discover how our world was shaped as Myles Dungan and guests explore events ranging from medieval times to the recent past.
We want to help explain ourselves to ourselves. We will search out fresh angles on familiar topics, seek out the unfamiliar and will not shy away from bizarre or controversial issues. Our ultimate goal is to make The History Show the primary port of call for those with an intense or even a modest interest in the subject. We want to entice the casual and the curious to join us in celebrating the past.
Our aim is to create informative, reflective, stimulating and above all, entertaining radio.
Join us on Sundays from 6.05pm for The History Show with Myles Dungan on RTÉ Radio 1.
A Pegasus production for RTÉ.