The History Show Sunday 4 May 2014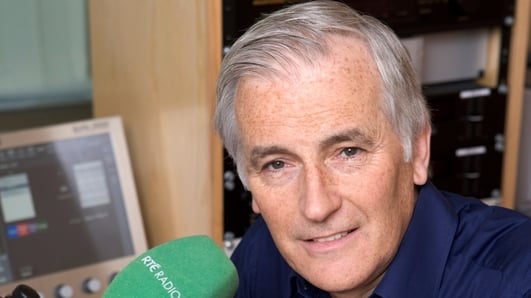 4 May Programme
Bringing the past to life! Discover how our world was shaped as Myles Dungan and guests explore events ranging from medieval times to the recent past
We had an eclectic mix of items on this week's programme:
- How Big Houses in Ireland and Britain were affected by World War 1.
- The extraordinary story of American Civil War veteran Private Albert Cashier who started out life in Co. Louth - as a female called Jenny Hodgers.
- The exploits of 19th century Parisian celebrity dentist, Georges Fattet.
- What the bones of the Workhouse dead reveal about their lives.
- The restoration of Portumna Workhouse
- A report on comic book hero, Batman who turns 75 this month.
The Country House and the Great War
World War One not only cost millions of lives, but it would also re-shape the social and political landscape of Europe. In country houses throughout Ireland and Britain, it changed patterns of life that had been going on for centuries.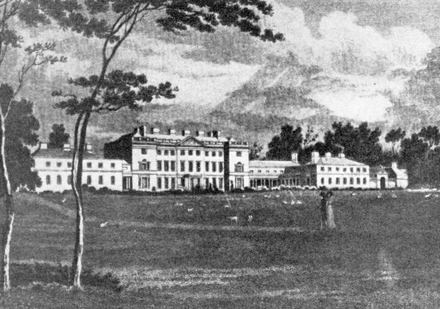 Prof Terry Dooley, director of the Centre for the Study of Historic Irish Houses & Estates, and Dr. Chris Ridgway, curator of the Castle Howard stately home in North Yorkshire discussed how the landed gentry were affected by the war.

They started by talking about the people who lived in these country houses at the start of the war.
Questions they addressed in the course of the discussion include:
At the time of the Great War, was the Irish aristocracy largely similar to its British equivalent?
Did the Irish aristocracy have any political influence?
How did the Irish aristocracy think of their own national identity - where they Irish or British first?
Was there a tradition of military service in Irish aristocratic families?
How did these aristocrats in Ireland respond to the outbreak of war?
Did they view the war as an opportunity to reassert their authority?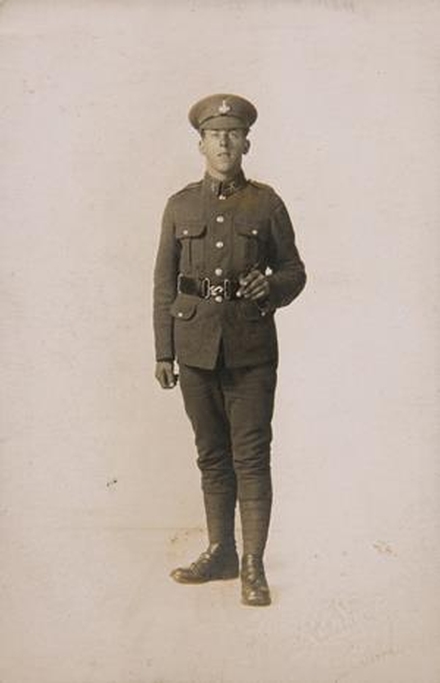 James Prest (Copyright: Castle Howard)
The First World War affected the lives of many residents of these grand country estates. Chris Ridgway talked about the experience of James Prest.
- He worked on the family farm on the Castle Howard estate (Yorkshire)
- In 1916 he joined the Durham light infantry, later became a prisoner of war in enemy-occupied Belgium.
Were employees obliged to provide a son for the war effort?
Eoghan Corry who has a great interest in WW1 contends that employees were put under pressure to provide volunteers for the war. We played a clip from Eoghan stating his case and our guests reacted to what he had to say.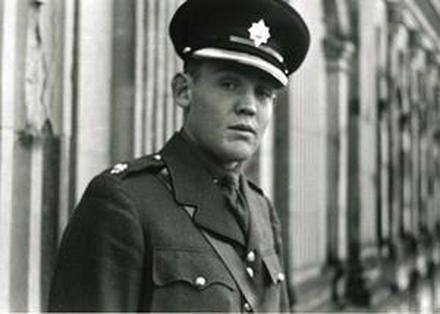 Michael Howard (Copyright: Castle Howard)
Members of the Howard family were also caught up in the conflict. For example, Michael, who was an adventurer who lived in Canada. He had also seen action in the Boer War.
When World War One broke out, he rejoined his old regiment and served in France until his death in 1917.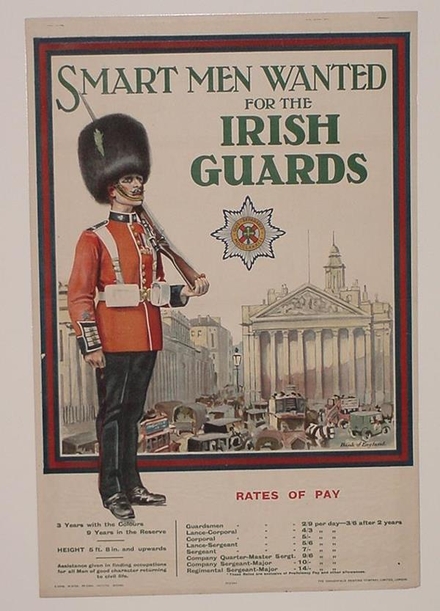 To find out the human impact the war had on the Irish aristocracy, Terry Dooley looked to Ireland's premier aristocratic family - the Dukes of Leinster. He talked about the military career of Desmond Fitzgerald who attended Eton and Royal Military College at Sandhurst and joined the Irish Guards in 1909. He was killed at Calais in March 1916.
His death was celebrated as an act of heroism at his home in Kildare. He had fallen with the sons of former tenants of the estate, a sign of the democratisation of war.
Many noble families in Ireland suffered great losses during the war. There was a 'lost generation' of heirs to these country estates.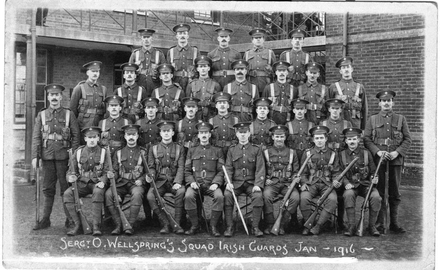 Database of Irish landed class who served and died in WW1
At NUI Maynoth Terry Dooley is creating a database of members of the Irish landed class who served and died in the war.
'The Country House and the Great War: the European Experience'
Click here for conference programme
NEW BOOK
Aspects of Irish Aristocratic Life: Essays on the Fitzgeralds and Carton House edited by Terence Dooley, Patrick Cosgrove and Karol Mullaney-Dignam (UCD Press)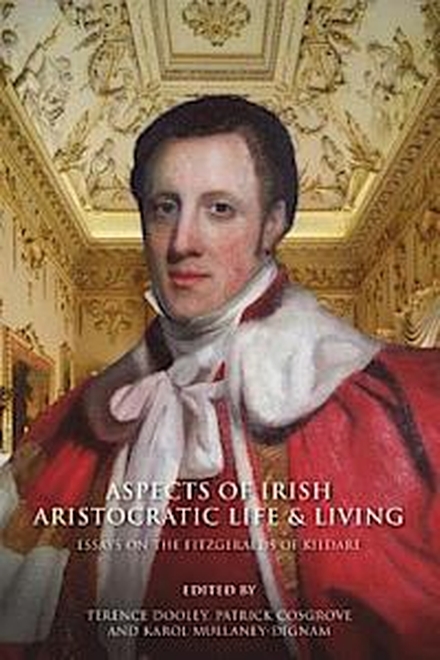 The Extraordinary Story of Private Albert Cashier
One of the most intriguing stories from the Irish fighting in the American Civil War is that of Albert Cashier.
Orla Rapple told us about the life of a private in the 95th Illinois infantry who started out life in Clogherhead Co. Louth - as a woman called Jenny Hodgers.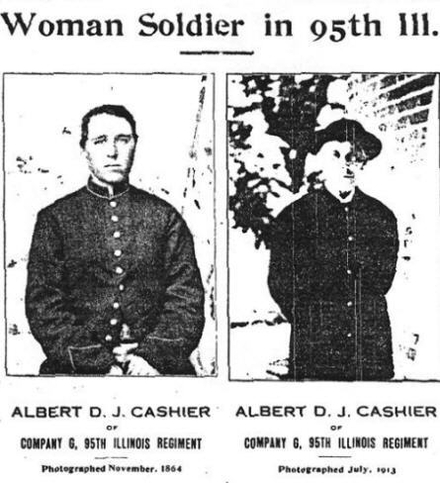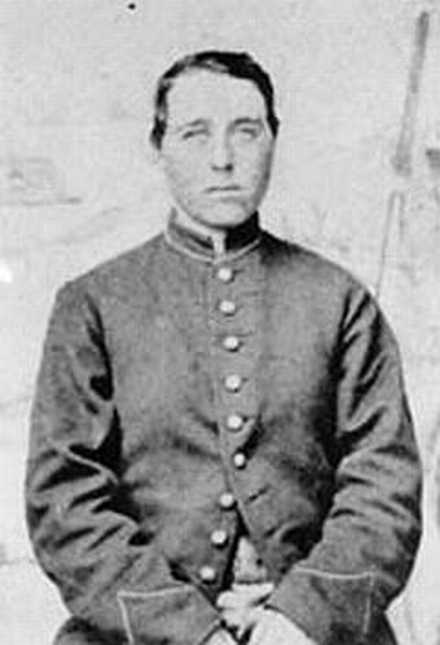 Albert Cashiers story was part of Orla Rapple's series Irish Fighters, American War which was funded by the Broadcast Authority of Ireland with the Television License Fee.
The Celebrity Parisian Dentist
We can't begin to imagine the rudimentary forms of tooth pulling that went on in this country, Paris actually had its own celebrity dentist - as we heard from Laura O'Brien, Lecturer in Modern European History with the University of Sunderland.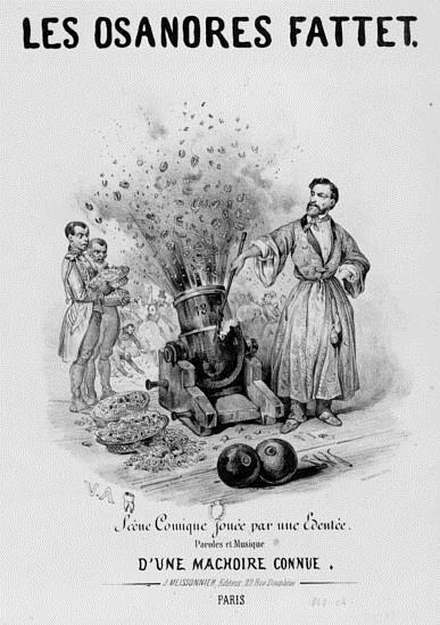 Georges Fattet
by Laura O'Brien
I don't think I've ever met anyone who likes going to the dentist. We might feel differently, though, if – instead of the sterile, grey environment we know and fear – our dentist's surgery was, in fact, a plush apartment in an upmarket part of Paris. Those pre-dentist jitters might be assuaged all the more if one was greeted at the door by some perfectly turned-out servants, clad in formal uniforms.
Such was the treatment afforded to the well-heeled patients of Georges Fattet, nineteenth-century Paris's most celebrated dentist. His fame – and his appeal – largely rested on his talent for shameless self-promotion and his flamboyant reputation.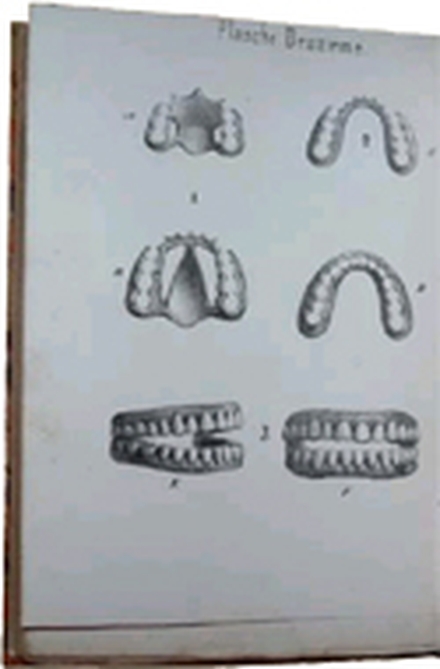 A contemporary painting shows Fattet at work in his surgery – though the room bears little resemblance to the modern dental clinic. Clad in his famous, full-length brocade dressing gown, Fattet is shown treating an upper-class female patient while a large crowd of yet more women wait outside. Fattet's choice of décor shows that this was not the average dental practice. In addition to a pair of gigantic elephant tusks, his surgery also features a huge hippopotamus jaw and an Egyptian sarcophagus.
Georges Fattet was born in 1820, and began his dental career in Paris around 1843. Dentistry in mid nineteent-century Paris was a far cry from the heavily regulated and highly trained profession we know today. Despite the best efforts of licensed dentists trained by the Parisian Faculty of Medicine, a curious mixture of unlicensed, untrained tooth-pullers and outright charlatans fought hard to attract the most upper-class clientele.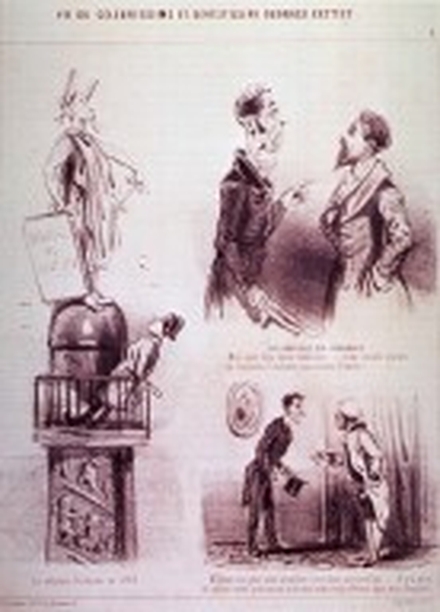 In this highly competitive atmosphere, where showmanship counted as much as training, Fattet soon embarked on a longstanding rivalry with another popular Parisian dentist, known as William Rogers. With their surgeries both located on the upmarket rue Saint-Honoré, the two men engaged in a campaign of badmouthing and rumour-mongering in a bid to steal each other's wealthy patients.
Rogers could not match Fattet's natural instinct for publicity, however. In order to promote his new-fangled dentures, Fattet commissioned a carriage shaped like a large set of false teeth. He duly paraded through the streets of Paris in this peculiar form of transport, soaking up the attention – and, no doubt, confusion – that greeted him as he passed.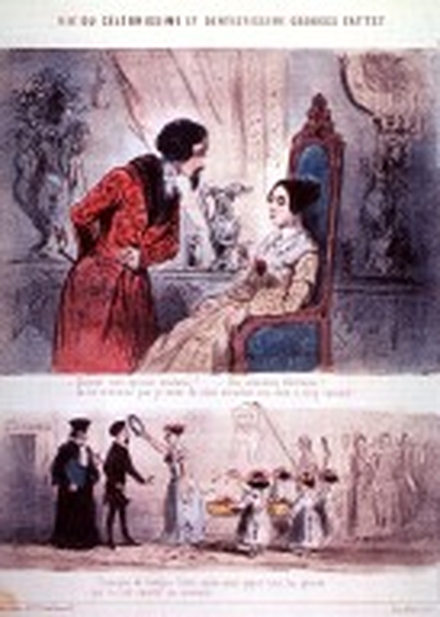 But Fattet is perhaps best known for his regular appearances in cartoons and caricatures. Cartoonists were drawn to this flamboyant figure. In the aftermath of the revolution of 1848, as political caricature enjoyed a new lease of life, Georges Fattet appeared on the pages of satirical journals alongside cartoons of socialists and revolutionary feminists. In one image, the cartoonist Cham depicted a statue of Fattet – his famous dentures arranged like a crown of laurels on his head – taking the place of the statue of Napoleon Bonaparte atop the Vendôme Column in central Paris. Far from being offended at his appearances in contemporary caricature, Fattet exploited them to his advantage. Firmly convinced that all publicity was good publicity, he even asked that cartoonists draw him in their latest caricatures.
The money Georges Fattet made from his lucrative dental career allowed him to spend the last years of his life in retirement, living off returns from his financial investments. He died in November 1874, aged fifty-four. Fattet was buried in the cemetery of Père-Lachaise in Paris, where his tomb features a bust of himself and sculptures of cherubs. It seems to me that it would be more fitting – and more in keeping with the flamboyant nature of this curious figure in the history of dentistry - were his final resting place crowned instead with a monumental set of dentures.
Keywords
Study of Workhouse Bones
There were 163 workhouses operating in this country from the 1840s until the early 1920s.
They were feared and hated institutions – and the very last place people wanted to end up. Consultant psychiatrist, Prof. Brendan Kelly who researched conditions in 19th century workhouses took Colette Kinsella on a virtual tour.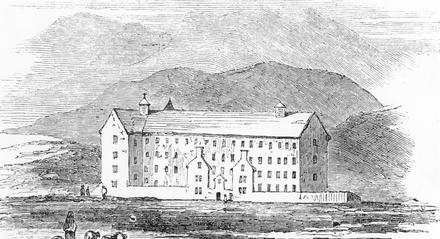 A Study of Workhouse Bones
One of the ways we can learn about what life was like in these institutions is by studying the remains and the burial sites of the people who lived in them.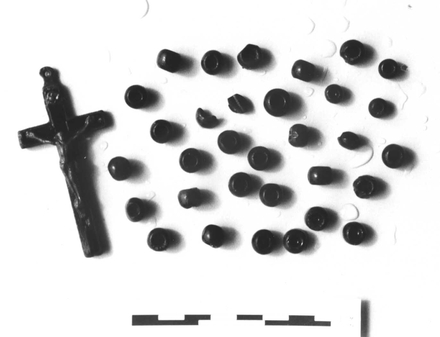 Human osteoarchaeologist, Linda Lynch has done just that in Manorhamilton, Cashel and Tuam workhouses. She joined Myles to talk about her work and the findings of her reserach.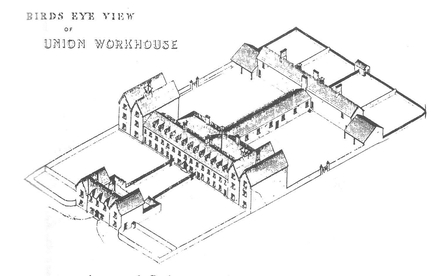 Osteoarchaeological Evidence from Irish Workhouses
Dr Linda G. Lynch MIAI
Consultant Human Osteoarchaeologist
Click here to read Linda Lynch's article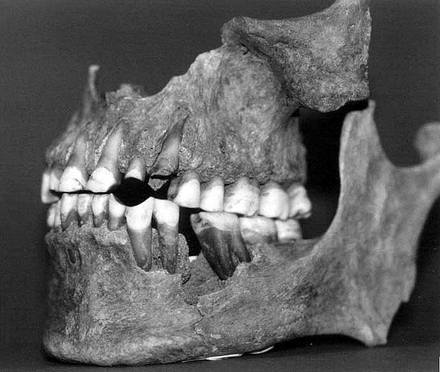 Evidence of pipe smoking

Evidence of leg fracture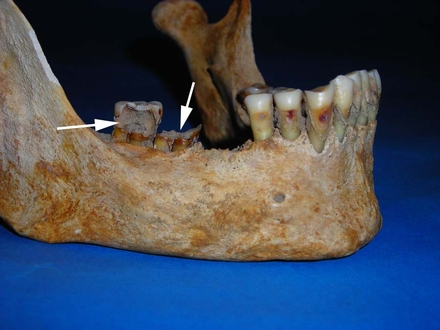 Evidence of caries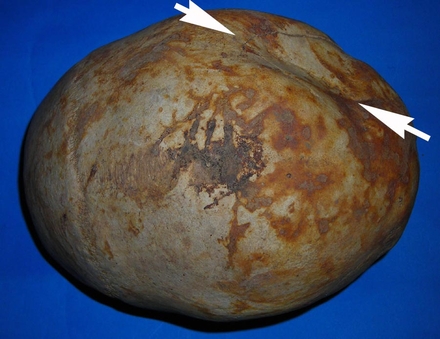 Evidence of skull fracture
Irish Workhouse Centre Portumna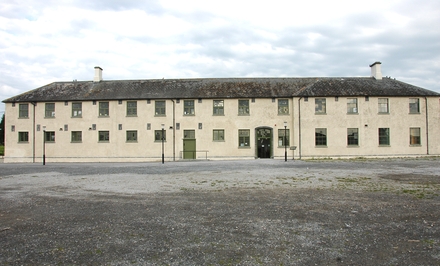 Ursula Marmion, manager of the Irish Workhouse Centre in Portumna talked about how, in 2004, the local community started a project of restoring Portumna workhouse which comprised 7 buildings on an 8 acre site.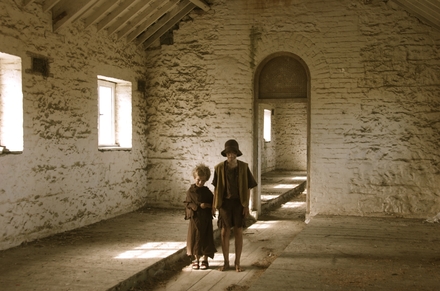 A short film about Portumna Workhouse made with the help of the Irish Film Centre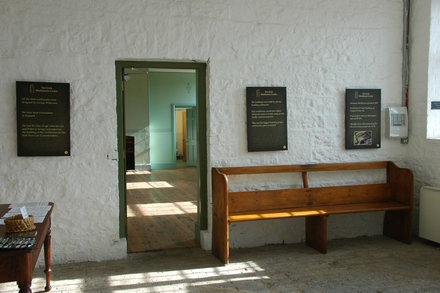 Click here for Irish Workhouse Centre Website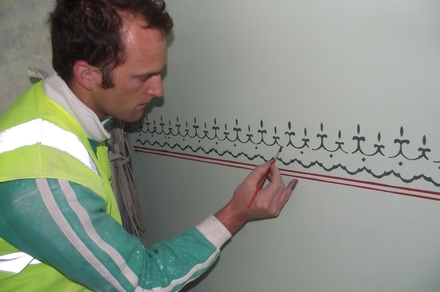 Irish Workhouse Conference
The Irish workhouse past and present.
Saturday 17th & Sunday 18th May, 2014
Portumna,
Co. Galway
ALL WELCOME
Click here for conference programme and booking form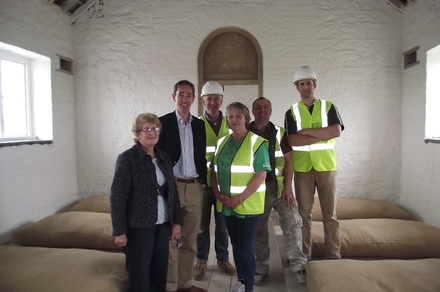 Batman at 75
This month, Batman turns 75.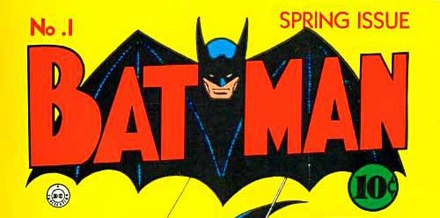 The comic book hero is as popular now as he's ever been as James Keating discovered when he took a trip to Big Bang Comics in Dundrum to talk to owner John Hendrick about how the Caped Crusader has stayed relevant through the decades.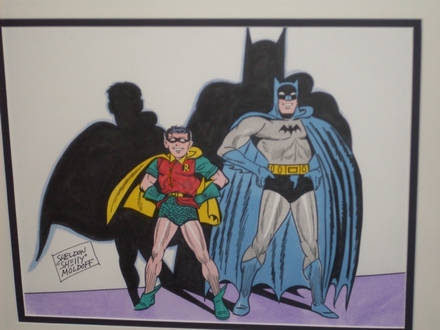 Keywords
On next week's programme......
Rebel Doctor - Dorothy Stepford Price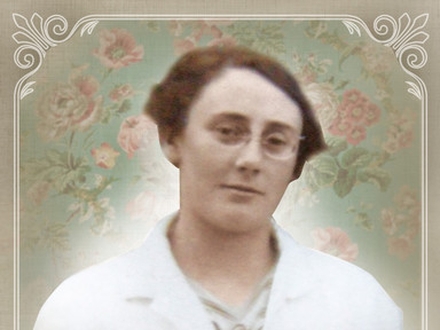 Also
What documents in the National Archives reveal about the IRA and the Blueshirts in 1934
About The Show
Bringing the past to life! Discover how our world was shaped as Myles Dungan and guests explore events ranging from medieval times to the recent past.
We want to help explain ourselves to ourselves. We will search out fresh angles on familiar topics, seek out the unfamiliar and will not shy away from bizarre or controversial issues. Our ultimate goal is to make The History Show the primary port of call for those with an intense or even a modest interest in the subject. We want to entice the casual and the curious to join us in celebrating the past.
Our aim is to create informative, reflective, stimulating and above all, entertaining radio.
Join us on Sundays from 6.05pm for The History Show with Myles Dungan on RTÉ Radio 1.
A Pegasus production for RTÉ. Batman The Animated Series Main Title
Danny Elfman
1:02
Batman Theme
Neal Hefti
2:16