The History Show Sunday 13 April 2014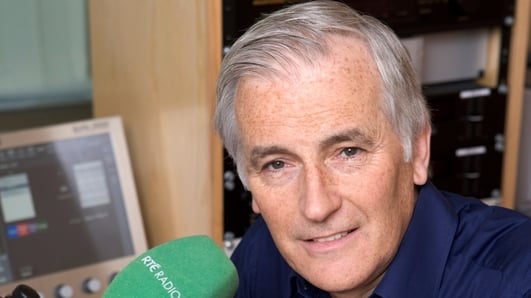 The History Show
Bringing the past to life! Discover how our world was shaped as Myles Dungan and guests explore events ranging from medieval times to the recent past
Diarmuid Lynch - A Forgotten Irish Patriot
On Saturday night 22 April 1916, a tense meeting in Dublin went on into the small hours to decide whether or not the Easter Rising would go ahead. Present at that meeting were Pádraig Pearse, Tomás MacDonagh, Joseph Plunkett and Seán MacDiarmada. The fifth man present at the all-night session, Diarmuid Lynch, was the only one still alive two weeks later.
Eileen McGough, author of Diarmuid Lynch: A Forgotten Irish Patriot discussed why Lynch, a member of the Supreme Council of the IRB, has been forgotten so completely.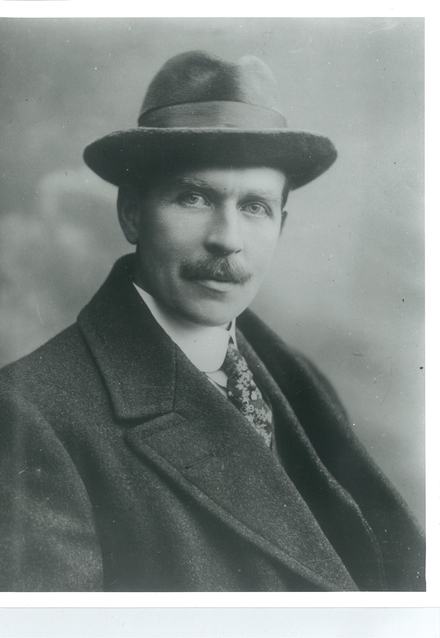 Lynch was at the heart of plans for the Rising and was aide-de-camp to James Connolly in the GPO. Initially sentenced to death, his sentence was commuted to ten years penal servitude because he was an American citizen. However, he was released on 16 June 1917. Immediately following his release, Lynch became active again, and along with Michael Collins and Thomas Ashe, participated in the reorganisation of the IRB. After the 1917 Sinn Féin Ard Fheis, Lynch, like Collins, held three senior posts: in the IRB, Sinn Féin and in the Irish Volunteers. He was again arrested.
In 1918, Diarmaid stole two drove of pigs which he butchered and sold to local people.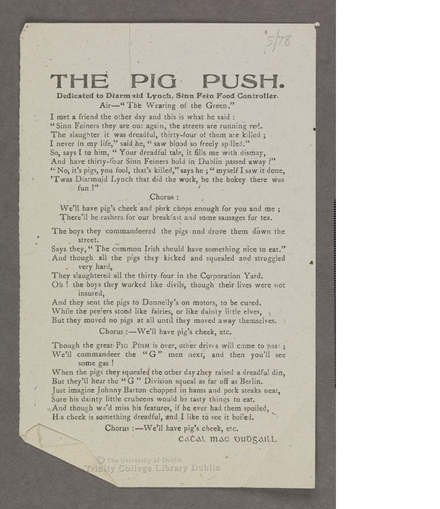 The ballad, 'The Pig Push' to celebrate Diarmuid's successful Pig-napping in February 1918 was written by Cathal Mac Dubhghaill who, with Peadar Kearney, wrote and arranged The National Anthem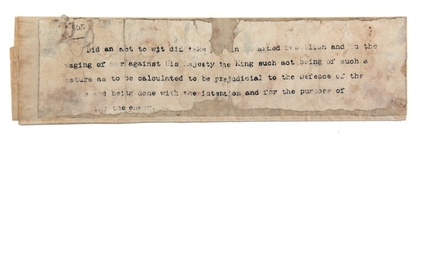 The original charge sheet presented to Diarmuid Lynch at his trial on May 18th., 1916, in Kilmainham Gaol, which his brother Denis smuggled out of Richmond Barracks after the trial and which Diarmuid himself presented to the Cork Public Museum in July of 1946.
He was sent to Richmond Gaol..........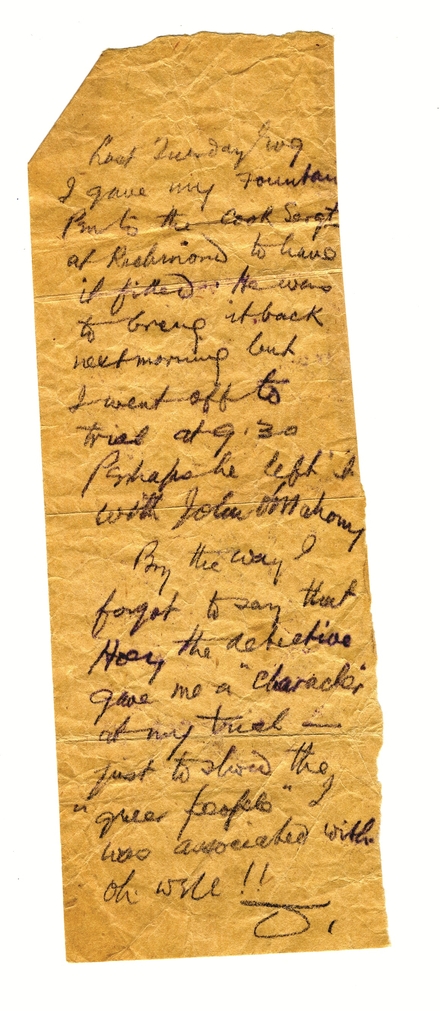 The prisoners in Richmond Gaol awaiting trial smuggled notes out to relatives, they shared paper bags among them for writing materials... This letter was sent by Diarmaid Lynch to his wife on a brown paper bag.
While he was a prisoner, he got married to his sweeheart........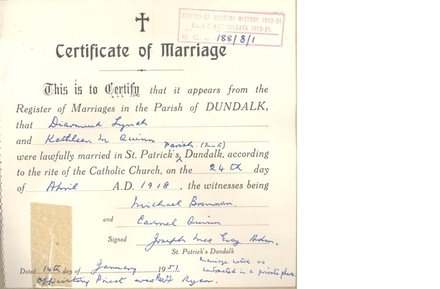 Note that the marriage certificate has a handwritten note added, 'marriage noted as contracted in a private place' the private place was in Dundalk Gaol on April 24th, 1918.
The marriage certificate was provided by St Patrick's parish in Dundalk in 1951 for probate following Diarmuid's death, late in 1950
This picture of the recently married couple was taken in 1918 when Kit(Kathleen Quinn) managed to rejoin Diarmuid in New York.
Lynch was elected, although still in the US, as a TD for the constituency of Cork South-East in the 1918 elections. In America he was working frenetically as the national secretary of the FOIF (Friends of Irish Freedom) organisation, but later sharp differences arose between De Valera and the FOIF about how funds raised in America should be spent.
Lynch did not take part in the Civil War but made several unsuccessful attempts to stop it.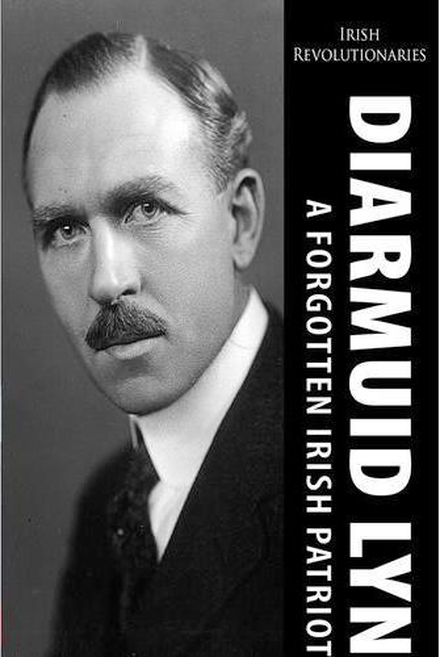 Diarmaid Lynch – A Forgotten Irish Patriot by Eileen Gough is published by Mercier Press as part of its Irish Revolutionaries series.
Diarmaid Lynch was the first person to record witness statements from all those of the GPO garrison who were still alive.
When he was repatriated from America to Ireland in 1932, Lynch began an active programme of contacting, interviewing and recording statements from all those of the GPO garrison who were still alive.
He devised a standard form in 1935 for these witness statements, and 147 completed statements were returned during 1936–7. These are archived in the National Library.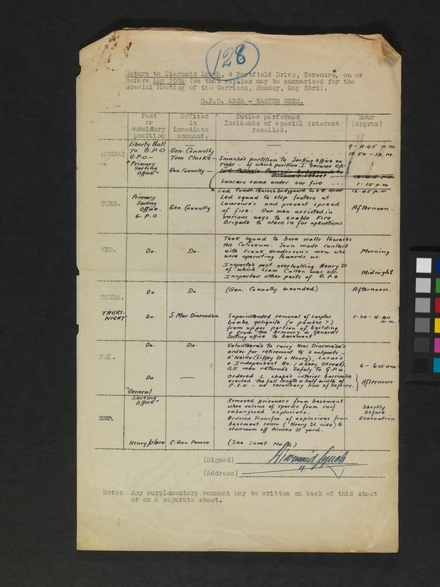 He physically followed up on the information provided in the returned forms by meeting survivors for on-site discussions around the GPO. Having compiled a draft report, based on the statements, the resulting account was further edited and validated at a general meeting of the GPO garrison members before he completed a final draft, 'Report on Operations, GPO Garrison Area, Easter Week, 1916'.
The breadth and thoroughness of his research is illustrated by one example out of many. It concerned the authenticity of Pearse's valedictory letter of 28 April 1916. On this subject there was an exchange of letters during 1937 between Lynch and Molly Reynolds, Winifred Carney, Margaret Skinnider, Desmond Ryan, J.J. O'Connell and others, and then with Prof. Eoin Mac Neill in 1938. These letters are also filed at the National Library.
In November 1937 he interviewed Elizabeth O'Farrell and William O'Brien TD on the same subject.
Lynch retired to his native parish of Tracton in 1938 and in the subsequent years he continuously researched, edited and recorded various aspects of the Rising, frequently combining his efforts with those of Florence O'Donoghue, who became a firm friend.
Extensive communications between O'Donoghue and Lynch concerning the content of a series of articles that appeared in An Cosantóir during the 1940s on the subject of the signatories of the Proclamation are filed in the Cork City and County Archives. O'Donoghue was then editor of An Cosantóir and was a founder member of the Bureau of Military History, established in 1947.
Lynch's persistent and dogged determination in accurate recording and his thoroughness in research lent impetus to the establishment of the bureau. Lynch's unrelenting programme of research, recording and editing went on until his death in November 1950.
Despite a serious health set-back in the spring of that year, between August and October an animated exchange of letters between Lynch and Florrie O'Donoghue continued, concerning the actions of the Cork Volunteers in 1916.
As the first, persistent and painstaking researcher and recorder of the 1916 Easter Week events, Diarmuid Lynch, a member of the supreme council of the IRB and aide-de-camp to James Connolly in the GPO during Easter Week 1916, deserves recognition.
The Prince of Wales visits Skibbereen
Regan Hutchins talked to Skibbereen local historian, Gerald O'Brien, about a young royal visitor to the town, in April 1858, who almost never left.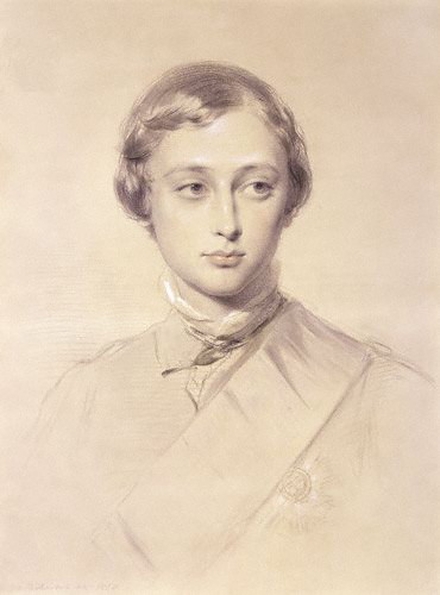 Background:
In April 1858, the young Prince of Wales, Albert Edward, was sent on a short trip to Ireland by his mother, Queen Victoria. It was a chance to get away from the tight strictures of Court life and offered the heir to the throne a small taste of freedom – which he relished.
The tour began in Cork city and ended in Killarney where the Royal yacht, The Osborne, was to take him back to England.
Passing through Skibbereen on April the 14th, Bertie, as he was known, dropped into The Commercial Hotel there and ordered a pint of Bass, possibly two, and a glass of Poitín, possibly three.
In the company of his young driver, who may also have been a little worse for wear, he took a diversion to the scenic spot of Lough Hyne, outside the town. On the way, for the craic, he brought soft sods of wet turf onto the cart and pelted them at everything he saw.
Perhaps this is how he lost his balance for soon he found himself immersed in a smaller lake by the roadside and had to be fished out in a hurry.
Skibbereen man and local historian Gerald O'Brien who has researched the entire 1858 tour of Cork and Kerry told Regan Hutchens the story.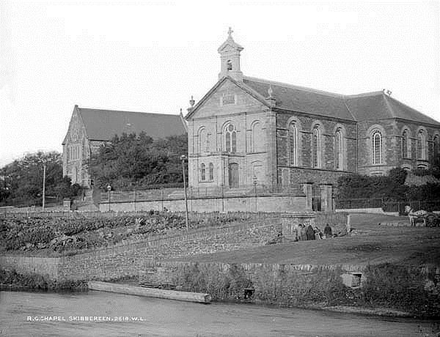 Gerald O'Brien's essay, Once upon a Springtime, when the Visitor was the Student Prince of Wales, is published in Volume One of the Skibbereen and District Historical Society Journal (2005)
Keywords
White Cargo
In the 17th and 18th centuries, tens of thousands of British, Irish and Scottish were forcibly rounded upand they died in bondage in Britain's American colonies.
If they managed to escape, they were hunted down by their masters - and wanted notices were posted in local gazettes.
The trade in human cargo included prostitutes, beggars, homeless children and other undesirables who were forcibly transported to places like Virginia and Maryland. Hopeful migrants were also duped into signing as indentured servants, unaware that they would become chattels who could be bought, sold or even gambled away.
Our April book club choice was White Cargo: the Forgotten History of Britain's White Slaves in America by Don Jordan and Michael Walsh. Our guests were UCD historian, Lindsey Earner Byrne, Margaret Ward, managing director of Clear Ink and our former Washington correspondent, Richard Downes.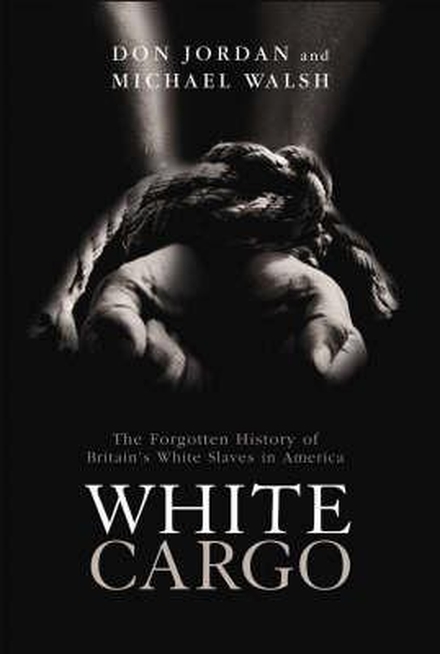 The book focuses on Virginia and Maryland where the indentured servant system was created.
The authors work chronologically, beginning with England's Vagrancy Act of 1597, under which "persistent rogues" could be banished to the fledging colonies. By 1618, street children were being rounded up and sent off to work in the tobacco fields of Virginia.
The first shipment of children, ranging in ages from eight to sixteen, was sent from England to America roughly four months before the first shipment of black slaves arrived.
Kidnapping, or "spiriting," became so prevalent and feared that it appeared in the work of Daniel Defoe and Robert Louis Stevenson.
There were court cases of people who admitted to having kidnapping close to a hundred people and the fines were paltry for being found guilty.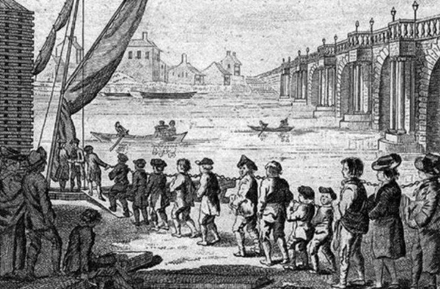 Another group of forced migrants were vagrants and petty criminals who in later time would have been sent to Australia. And also the Irish who weren't held in high esteem by people like Oliver Cromwell.
The government used indenturing as a means of empty Ireland and Scotland of rebels.
There was frequently an element of mutual convenience – the 'New World' needed labour – London had a poverty problem – they weren't long taking this synergy to its logical conclusion
There were also those who went of their own free will as indentured servants in return for free passage and the promise of a plot of land. Between 1620 and 1775, they accounted for two out of three migrants from Britain.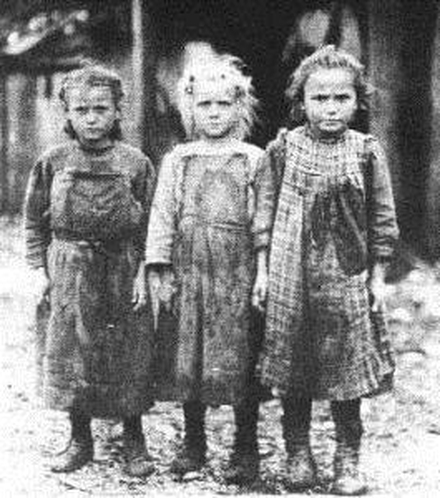 One of the most astonishing stories in the book was of the slave owner Anthony Johnson – who was black himself.
History tends to describe these people as indentured servants rather than slaves, because many agreed to work for a set period of time in exchange for land and rights. But the authors of White Cargo, Don Jordan and Michael Walsh argue that slavery applies to any person who is bought and sold, chained and abused, whether for a decade or a lifetime.
They also found that no court would back them when their owners failed to deliver on promises. And many never achieved freedom or the American dream they were seeking.
In 1663, the Virginia Assembly warned that "the barbarous usage of some servants by cruel masters" was giving the colony such a bad name that immigrants would stop coming voluntarily. But this practice didn't end until after the American War of Independence.
30th Anniversary of Kerry Babies Case
Thirty years ago tomorrow, an unsolved murder case in County Kerry dominated the Irish headlines for months. A newborn baby boy was found stabbed to death on White Strand Beach at Cahirciveen. The investigation and the public tribunal of inquiry that followed was a source of controversy. It opened up a wider debate about the treatment of women in Irish society, as Lorcan Clancy found out.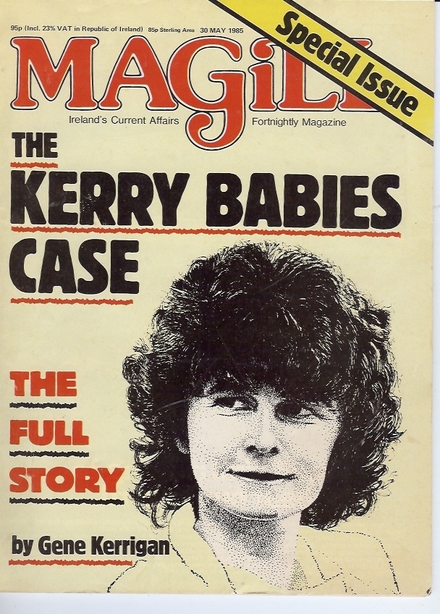 Keywords
Irish Association of Professional Historians
This week marks the launch of the Irish Association of Professional Historians. Historian, Roisin Higgins came in to tell us why they were set up and what they aim to do.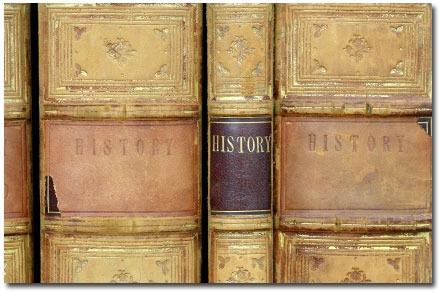 Background and Formation of the IAPH
The concept of an Irish Association of Professional Historians was formed during the summer of 2013 in recognition of the need of such an organisation at a time when Ireland has produced more historians at professional level than ever before. It is additionally crucial to develop a peer-reviewed group of historical professionals at this time, in this decade of commemorations.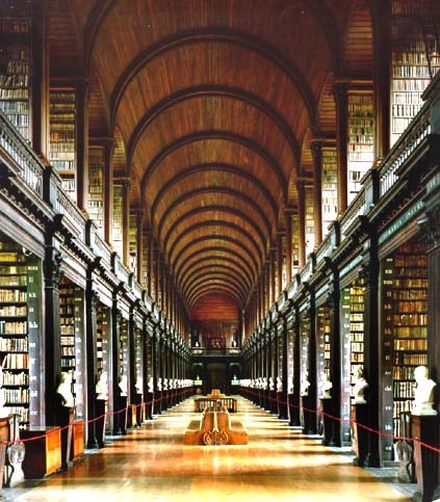 About the IAPH
The IAPH represents a community of professional and graduate historians operating inside and outside the academy. The aims of the IAPH are to:
Provide a professional affiliation and platform for historians;
Encourage professional development through the provision of up-to-date specialised training for its members;
Provide access to quality assured professional historical services for individuals, groups and organisations through its website and member profiles;
Promote excellence in historical research and encourage the study of the past among professionals and the general public;
Facilitate collaboration and co-operation among historians through the provision of scheduled events.
Click here to log onto Irish Associaton of Professional Historians website
Click here to email the Irish Association of Professional Historians
Battle of Clontarf Festival 2014
BATTLE OF CLONTARF FESTIVAL 2014
BROUGHT TO YOU BY DUBLIN CITY COUNCIL
Full scale Battle Re-Enactments to take place on Saturday
April 19th and Sunday April 20th at 1pm and 4pm.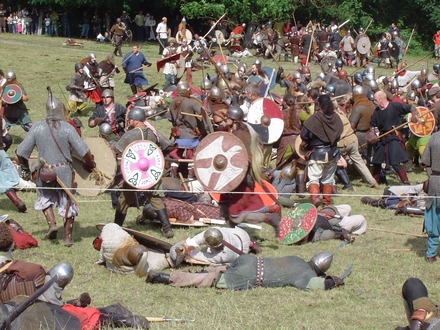 More than 500 Vikings will descend on St. Anne's Park, Raheny this Easter Weekend as Dublin City Council is set to stage the largest-ever living history battle re-enactment in Ireland at the Battle of Clontarf Festival. Over 40,000 visitors are expected to witness the spectacular clash of the Viking and Irish armies twice daily in the breathtaking battle re-enactments featuring over 500 living history re-enactors from all over the world.
The Battle of Clontarf Festival, brought to you by Dublin City Council, will be held near the original battle site at St. Anne's Park, Raheny, Dublin. Along with the battle re-enactments, the festival will also provide a feast for the senses with displays of Viking life including a complete medieval village with over 80 tents, skills and weapons demonstrations, a mounted display on horses, a Viking longboat, falconry, archery, food, music and much more offering an incredible two days of family fun and entertainment. This is set to be a spectacular event and offers something really unique to do over the Easter Bank Holiday weekend.
Activities for Children
Children will enjoy a range of exciting activities including a giant loom with visitors invited to participate in the ancient art of weaving to create a giant tapestry. Families will be invited to make their mark by creating their own Viking or Gaelic flag for an installation in the park; award winning artist Breda Marron will invite children to help her create a labyrinth from Irish willow; Visual artist Ger Clancy will show children how to prepare for battle by making a sword and shield. Niamh Lawlor, Pucca Puppets will host an interactive storytelling session for young children with face painting and a Brian Boru treasure hunt also taking place.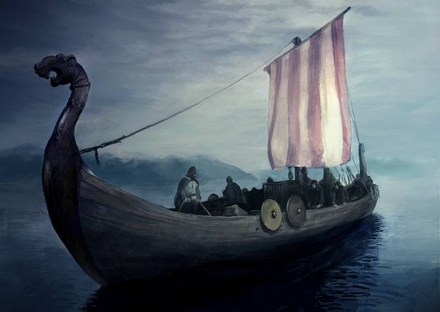 For updated information on this Easter's Battle of Clontarf Festival, brought to you by Dublin City Council see http://www.dublincity.ie/ or visit Dublin City Council's Facebook and twitter pages.
www.facebook.com/DublinCityCouncil
https://twitter.com/DubCityCouncil
On next week's programme......
Special programme to mark the millennium of the Battle of Clontarf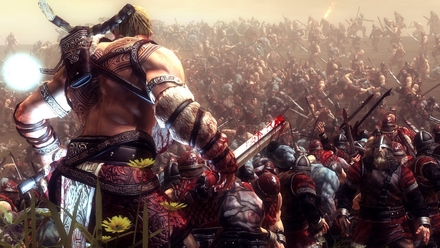 Keywords
About The Show
Bringing the past to life! Discover how our world was shaped as Myles Dungan and guests explore events ranging from medieval times to the recent past.
We want to help explain ourselves to ourselves. We will search out fresh angles on familiar topics, seek out the unfamiliar and will not shy away from bizarre or controversial issues. Our ultimate goal is to make The History Show the primary port of call for those with an intense or even a modest interest in the subject. We want to entice the casual and the curious to join us in celebrating the past.
Our aim is to create informative, reflective, stimulating and above all, entertaining radio.
Join us on Sundays from 6.05pm for The History Show with Myles Dungan on RTÉ Radio 1.
A Pegasus production for RTÉ. Home To Cork
Elliot Goldenthal
1:18
I Drive
Cliff Martinez
2:02
Sur Le Fil
Yann Tiersen
4:23 Coronation March
London Symphony Orchestra
2:06