The History Show Sunday 15 December 2013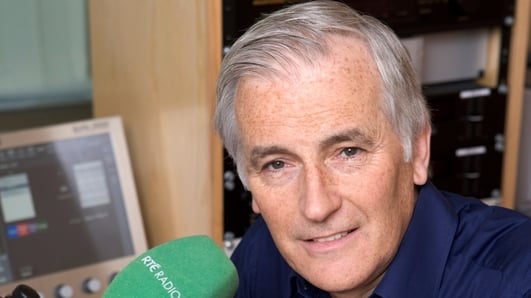 The History Show
Bringing the past to life! Discover how our world was shaped as Myles Dungan and guests explore events ranging from medieval times to the recent past
Children Killed in the Easter Rising
On Thursday, at a reception in the GPO, An Post issued a commemorative card listing the names of the 38 children who died in the Easter Rising. This is illustrated by a painting by Joe Duffy. At that reception, relatives of some of the children who died were among the guests.
Joe joined us to update us on his quest to compile a comprehensive list of children aged 16 and under who were killed during the East Rising and to find out their stories.
Click here for Joe Duffy's list of Children Killed in 1916 Rising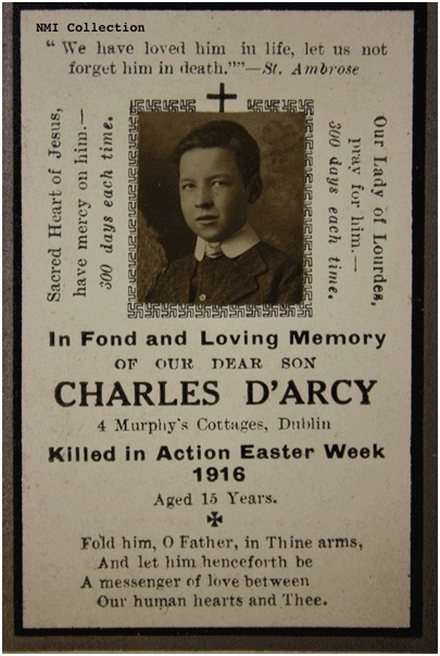 An Post have created a Freepost address for anyone who has any details about children who were killed in the 1916 Rising.
PO Box 1916
Dublin 3
Keywords
Nostalgia for Times Past
Christmas tends to evoke in us a strong sense of nostalgia for times past. And at this time of the year, this is capitalised upon by all sorts of commercial interests - from card manufacturers to ad agencies who sell us a version of the past which they tell us is more authentic than our present day Christmas.
But whose past are we remembering? And did this past ever actually exist?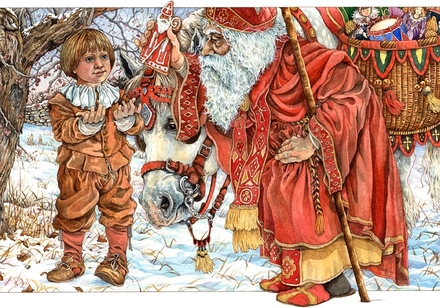 Cultural historian, Elaine Sisson and design historian, Linda King, from the Institute of Art, Design and Technology in Dunlaoghaire came in to discuss the whole idea of nostalgia and re-exploring the past.
About Elaine Sisson and Linda King:
Elaine and Linda are co-editors of the book Ireland Design and Visual Culture: Negotiating Modernity, 1922-1992, published by Cork University Press in 2011. This publication has been widely acclaimed as the first in depth study of Irish design and explores the cultural significance of posters, brochures, magazines, currency, architecture, shop displays, pageantry and theatre design. They are interested in histories which address ordinary, everyday, popular objects and images.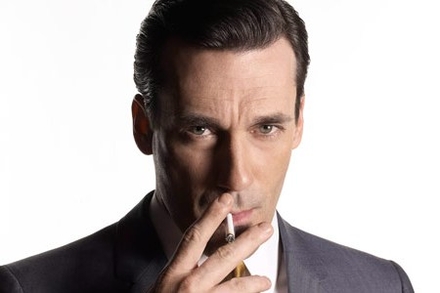 Keywords
MV Kerlogue
This month marks the anniversary of a rescue that's gone down in Irish maritime history. The MV Kerlogue, part of the Wexford Steamship Company, was a small coaster with a crew of eleven.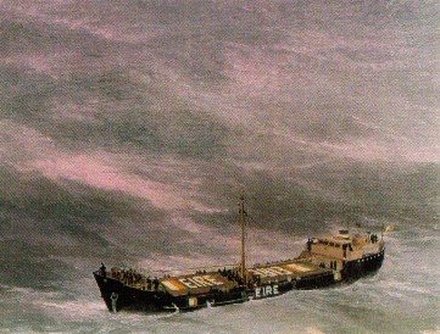 Throughout World War Two, the ship encountered Allied and Axis powers alike while engaged in Irish international trade. Seventy years ago this month, the Kerlogue came to the aid of a multitude of German sailors who had been left for dead in the water.
Keywords
The Demise of the Encyclopaedia Britanica
With iPads and iPhones flying out of the shops this Christmas, one can only wonder if people will be reading books at all in a century from now. Catherine Cleary gets nostalgic about the Encyclopaedia Brittanica which is among an ever increasing number of items that have been assigned to the past.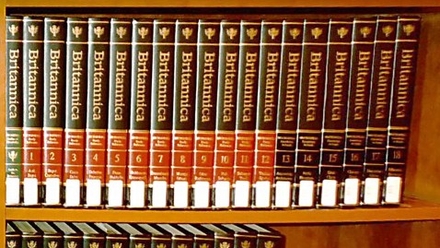 Encyclopaedia Britanica - File Under N for Nostagia
by Catherine Cleary
It's too early to say if the Internet will kill books. But the verdict is already in for one particular type of book. Those doorstop tomes that were once pride of place in living rooms are going to landfill or collectors libraries. I fished a World Book encyclopedia out of a skip recently. Its musty pages are a 1980s time capsule where computers look like microwaves and Princess Diana is a young mother with a Charlies' Angels hairstyle.
Encyclopedias were an attempt to arrange human knowledge into something manageable and accessible. One of the first encyclopedias was written by the Roman scholar Pliny the Elder in the first century. His Latin Naturalis Historia was written to be read by other powerful Roman men.
In a fitting death for the father of encyclopedias Pliny the Elder was killed in the eruption of Vesuvius. (See under V for Volcano.)
For hundreds of years encyclopedias circulated among a small and scholarly elite until their golden age in the 18th and 19th century.
Two Scottish men brought the world the first Encyclopedia Britannica in 1768. The Edinburgh bookseller Colin MacFarquhar and the engraver Andrew Bell issued their book in 100 parts over three years.
In the nineteenth century encyclopedias became a badge of respectability for a growing middle class, a passport into good society. (See under C for "class system").
And they weren't cheap. Twenty one Britannica volumes would cost you £32 in 1863 according to an Irish Times ad. Back then you could buy a large house in Dublin's Mountjoy Square for £180.
The Encyclopaedia Britannica became a huge publishing success when it was bought by an American businessman. In 1920 the head of Sears Roebuck, then a mail order company which would become the department store, moved Britannica's headquarters to Chicago. The writer George Bernard Shaw contributed an article on socialism to the 1929 edition.
Then last year, after 244 years in print, the Encyclopedia Britannica announced the end of its life in paper. The encyclopedia would no longer be published in book form. The company had sold some 7 million sets in its lifetime. At the height of the 1930s it employed 2,000 encyclopedia salesmen (and they were always men) selling the book door to door. (See under "D" for Death of a Salesman)
So instead of browsing a large book schoolchildren search online for information. Exploring a world beginning with "C" won't be as common as it once was. So a school boy researching centrifugal force mightn't accidentally learn that the Roman centurion soldier was so-called because he commanded a century or one hundred soldiers.
For two and half centuries chunks of knowledge were written, edited and presented in one heavy set of expensive books with leather covers running from A to Z. After a long and respectable history print encyclopedias are dead. Buried under N for Nostalgia.
Catherine Cleary is the restaurant critic of The Irish Times
Keywords
Theobald Wolfe Tone
Theobald Wolfe Tone's place in the pantheon of Irish republican heroes has been secure since his death in November 1798.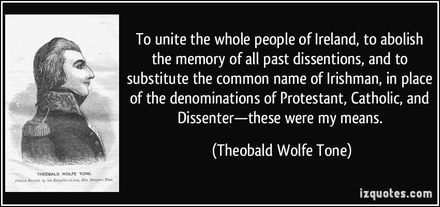 It is now widely accepted that he probably took his own life. But why was his reputation not damaged by the then criminal and immoral character of his death asks historian, Georgina Laragy who discussed his death and the culture of suicide in 18th century Ireland.
Letter before his death; Theobald Wolfe Tone
[To his father; transcribed from original MS in National Library of Ireland]
Provost Prison, Dublin Barracks, 10 November 1798
Dear Sir,
I hope you will not be offended that I have positively declined seeing you since my arrival in this place; the fact is I had not the courage to support a meeting, which could lead to nothing, and would put us both to insufferable pain; I shall give order on the arrival of my effects, to have them sent to you; what money I have (about £50) I will share between you and my Wife; - I beg my sincerest and most respectful duty to my mother.
Your affectionate son,
T.W. Tone
Keywords
Christmas on the Telly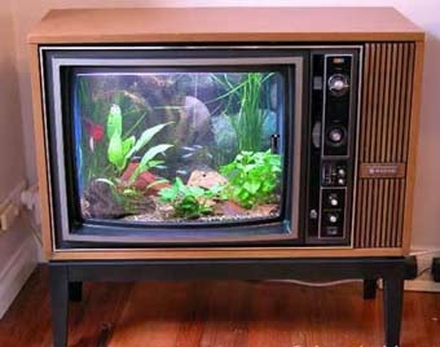 It wouldn't be Christmas on the telly all the same without settling down to a three hour epic like Dr. Zhivago!
Film lecturer, Steven Benedict gave us a rundown of what historical movie offerings we can expect on the TV this festive season.
Historical Movies for Christmas
by Steven Benedict
A Man for All Seasons
Given the season that's in it, let's begin with A Man For All Seasons, Robert Bolt's adaptation of his won superb stage play which itself began as an hour long BBC radio play. It centres around the struggle between Henry VIII of England and his Chancelor, Sir Thomas More. Henry wants to divorce his wife, Catherine of Aragon and marry Anne Boylen. We all know that Henry VIII was a man of phenomenal self-righteousness and self-indulgence, and Sir Thomas recognizes this and tries valiantly to not to much oppose Henry, but stand up and protect his own conscience. Simply, it is one of the greatest examples of moral integrity history has to offer.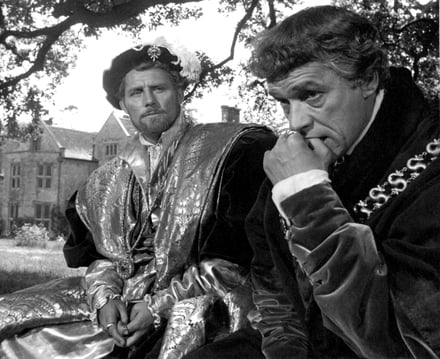 War and Peace
Elsewhere, you have adaptations of Tolstoy's War and Peace, which focuses on Napoleon's invasion of Russia. This version is from 1956 and stars Audrey Hepburn, Henry Fonda and Mel Ferrer. No less than six writers helped in adapting Tolstoy's epic story and in so doing, they condensed the plots to focus on Natasha Rostova, Count Pierre Bezukhov and Prince Andrei Bolkonsky.
Barry Lyndon
Then Barry Lyndon, directed by Stanley Kubrick. Part of it was filmed in Ireland before Kubrick was forced to leave due to IRA death threats. It's a sumptuous piece of work. The pace is very measured by which I mean some people may find it slow and boring. I think it's magnetizing. It's not just me. Martin Scorsese and Ridley Scott are all in thrall of it. Ryan O'Neal plays an Irishman whose wiley ways see him ascending into British aristocracy.
Wyatt Earp
There are five big pictures set in various times and places during the 19th century.
Wyatt Earp was the Sherrif of Tombstone and most famous for the Gunfight at the OK Corral that took place in 1881. The movie, starring Kevin Costner is a three hour epic that reveals a lot about Earp's life, but not to all that engaging effect.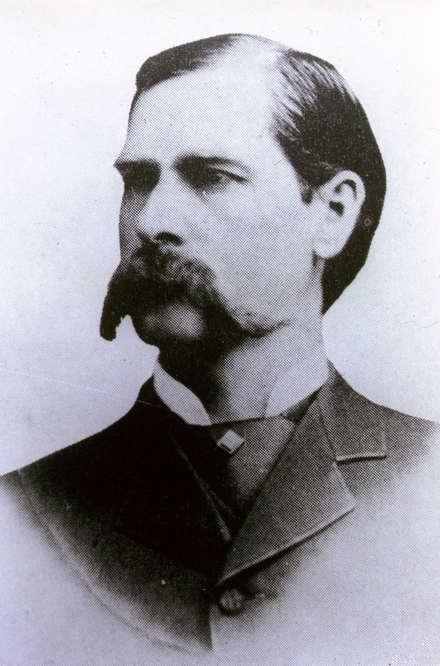 Oliver Twist and Great Expectations
You have probably the two best Dickens' adaptations, Oliver Twist and Great Expectations, both of them in black and white, both from the 1940s, both directed by David Lean. Let's face it, Dickens is always good at Christmas simply because he was such a good storyteller. And David Lean was a great film director so, the combination works. Set leading up to, during and after the US Civil War Gone With The Wind goes on and on and on for close to four hours. It is an amazing achievement but not a great movie and if I may, the story effectively peters out after the interval. After the Civil War ends, the story becomes an inceasingly contrived melodrama.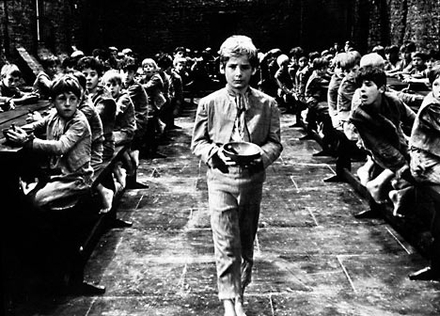 Far and Away
Then there is Far and Away which is a brilliantly mounted, if somewhat silly epic tale of an lowly Irish peasant heading off to America. Hilarious accent from Tom Cruise but again, part of it was filmed here in Ireland and thankfully, the IRA issued no death threats against the crew.
Dr. Zhivago
Back to David Lean you have a monumental adaptation of Doctor Zhivago, Boris Pasternak's Nobel Prize winning novel. If anyone has read the novel they will know that the narrative is shaped after Tolstoy's works and so it stretches and spreads and sprawls itself all over the place, so Robert Bolt and David Lean did a very good job in focusing it down to four characters, Yuri, Lara, Pasha and Komorovsky, each of them representing different facets of Russian society and its emerging ideologies. Omar Sharrif struggles with what is a rather passive role, but Rod Steiger is terrific as a wise and ultimately wizened aristocrat who plays both ends against the middle.
Gallipoli
Elsewhere for World War One, you have Gallipoli about the disastrous campaign in which Australian and New Zealand forces were hurled onto the beach-head of the Dardanelles. And then there is The African Queen which is great fun. Katherine Hepburn is Rose Sayer a prim and proper English missionary who enlists the services of coarse and drunken Charlie Allnut, played by Humphrey Bogart, to blow up a German gunboat.
Chariots of Fire
Then there is Chariots of Fire, David Puttnam's Oscar winning picture about two British athletes, Harold Abrahams and Eric Liddel, who are scheduled to compete against one another in the 1924 Paris Olympics. That is until it is discovered that one of the races is going to take place on a Sunday. Liddel was a devout Scottish Christian who runs for the Glory of God, while Abrahams, who was Jewish has to overcome anti-Semitism in order to convince everyone that his devotion to sport is for the Glory of the Sport. Interestingly, David Puttnam said that he was looking for a story in the mold of A Man For All Seasons, about characters who follow their consciences.
Raiders of the Lost Ark
Raiders of the Lost Ark, one of the deliriously playful action-adventure pictures ever made. Spielberg and Harrison Ford teamed up for three more all of which are also being aired. For a lot of people, Raiders is the best.
Fiddler on the Roof
And if I may, there are several musicals on over the break and by far the best of them are all historically based. Fiddler on the Roof adapted from the phenomonally successful 9 time Tony Award winning Broadway musical. Set in a remote shtetl of Anatevka in 1905 Tsarist Russia, it is about Tevye who is best by three wilful daughters who wish to marry men of whom he does not approve. And then saddled with that, there is the ever present threat of the Tsars pogroms that constantly threaten to Jewish community.
Meet Me in St. Louis
Then there is Meet Me In St. Louis with Judey Garland, which takes place against the backdrop of the 1904 World Fair. It features many great songs, not least of which is when Garland sings Have Yourself a Merry Little Christmas. I defy anyone to watch that and not get a lump in their throat. And finally you have what is for most people, the best musical ever made: Singin' in the Rain. Made in 1952, it's set in 1927 Hollywood when the studios were making the conversion to sound. It's rapturous fun... I've seen it... I don't know, I stopped counting after the 50 mark.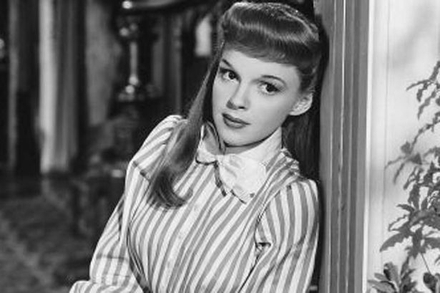 On next week's programme...
We bring you back to Winter 1913 as we explore social and political developments as well as leisure activities one hundred years ago.
Keywords
About The Show
Bringing the past to life! Discover how our world was shaped as Myles Dungan and guests explore events ranging from medieval times to the recent past.
We want to help explain ourselves to ourselves. We will search out fresh angles on familiar topics, seek out the unfamiliar and will not shy away from bizarre or controversial issues. Our ultimate goal is to make The History Show the primary port of call for those with an intense or even a modest interest in the subject. We want to entice the casual and the curious to join us in celebrating the past.
Our aim is to create informative, reflective, stimulating and above all, entertaining radio.
Join us on Sundays from 6.05pm for The History Show with Myles Dungan on RTÉ Radio 1.
A Pegasus production for RTÉ. The Sea Maiden
The Chieftans
2:06
Little Blackie
Carter Burwell
1:05 The Far Side Of The World
Iva Davies
9:18