The History Show Sunday 1 December 2013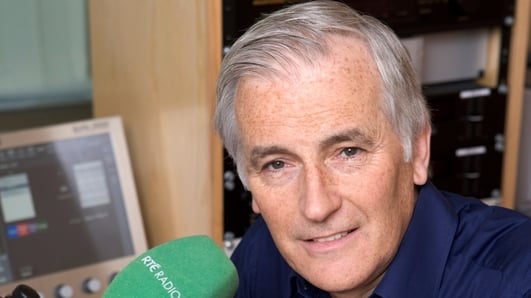 The History Show
Bringing the past to life! Discover how our world was shaped as Myles Dungan and guests explore events ranging from medieval times to the recent past
Generation War
Generation War is a German drama set during World War II which is currently showing on RTE 2.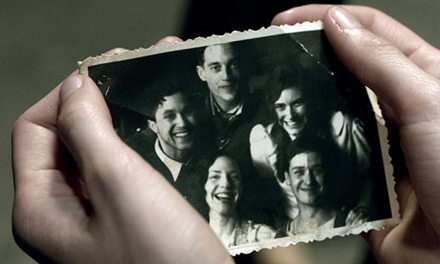 The story focuses on the fates of five young friends - two brothers who become Wehrmacht soldiers, a nurse who's in love with one of them, a Jewish boyfriend and his partner, a singer who dreams of being the next Marlene Dietrich.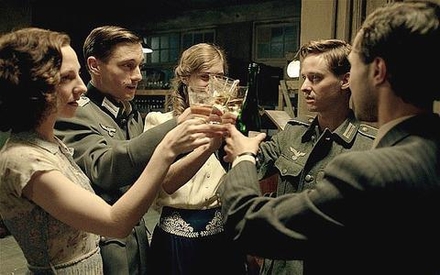 The three part series received record ratings and sparked a national debate when it was broadcast in Germany last year with Der Spiegel calling it a "turning point in German television".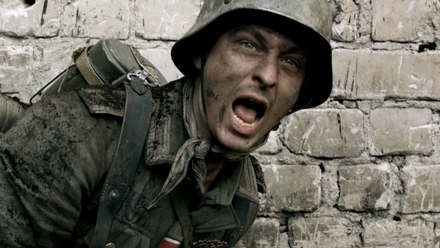 A review in the German newspaper, Suddeutsche Zeitung said Generation War provides "the first and last chance .. to ask grandparents about their true biographies, their immoral compromises … the missed chances to act – everything which, in masses, leads to catastrophe."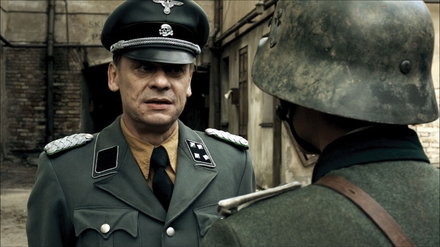 So what insights does this drama offer into the role of ordinary Germans during the war, why were Polish viewers incensed by their portrayal and how are both countries coming to terms with their past?
German native and UCD lecturer, Georg Grote and Zbyszek Zalinski from Poland who's a researcher and broadcaster with RTE discussed these questions on the programme.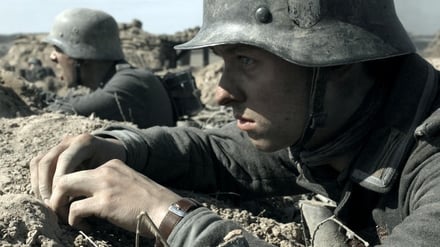 The third and final part of Generation War can be viewed on RTE 2 this evening. Past episodes can be seen on the RTE Player.
Keywords
Malahide Looters
Nowadays, Malahide in North County Dublin is an upstanding and respectable community. But it wasn't always so. In Medieval times, piracy and looting was commonplace - as historian, Fin Dwyer told us.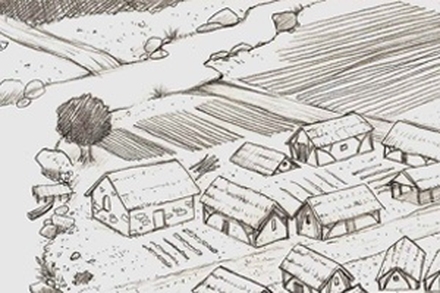 Fin Dwyer's new book "Witches, Spies and Stockholm Syndrome – Life in Medieval Ireland" (New Island) will be launched in Dubray Books, Kilkenny at 7 o clock this Thursday, 5 December.
Theresienstadt Concentration Camp
In 1944, a massive con was perpetrated by the Nazis when a delegation from the International Red Crosss visited the Theresienstadt Concentration Camp located in what's now the Czech Republic.
They were there to investigate reports that Jews were being murdered.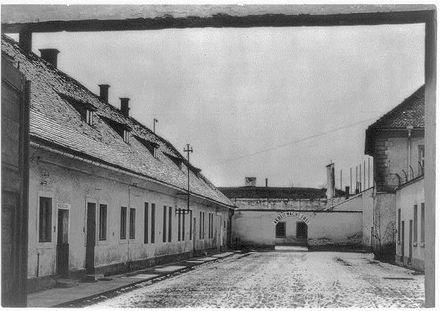 In advance of the visit from the International Red Cross, prisoners planted gardens, painted housing complexes, renovated barracks, and developed and practiced cultural programs for the entertainment of the visiting dignitaries to convince them that the "Seniors' Settlement" was real.
The SS authorities intensified deportations of Jews from the ghetto to alleviate overcrowding, and as part of the preparations in the camp-ghetto, 7,503 people were deported to Auschwitz between May 16 and May 18, 1944.
On June 23, 1944, as planned, two delegates from the International Red Cross and one from the Danish Red Cross visited the ghetto, accompanied by Theresienstadt commandant SS First Lieutenant Karl Rahm and one of his deputies. The facility had been "cleaned up" and rearranged as a model village.
Hints that all was not well included a bruise under the eye of the "mayor" of the "town," a part played by Paul Eppstein, the Elders' Council member representing German Jews. Despite these hints, the International Red Cross inspectors were taken in. This was in part because they expected to see ghetto conditions like those in occupied Poland with people starving in the streets and armed policemen on the perimeter.
The Jewish administration, under duress from the Germans, treated the visiting delegation to the trial of a person "charged" with theft, which "just happened" to be taking place; a soccer game in the camp square complete with cheering crowds; and a performance of the children's opera Brundibár, performed in a community hall built specifically for this occasion.
As a result of preparations for the Red Cross visit, the summer of 1944 was, as one survivor later wrote, "the best time we had in Terezín. Nobody thought of new transports."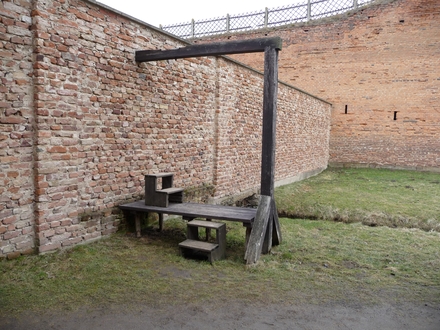 In the wake of the inspection, SS officials in the Protectorate produced a film using ghetto residents as a demonstration of the benevolent treatment the Jewish "residents" of Theresienstadt supposedly enjoyed.
In Nazi propaganda, Theresienstadt was cynically described as a "spa town" where elderly German Jews could "retire" in safety. When the film was completed, SS officials deported most of the "cast" to the Auschwitz-Birkenau killing center. Despite the effort involved in making the propaganda film, the German authorities ultimately decided not to screen it.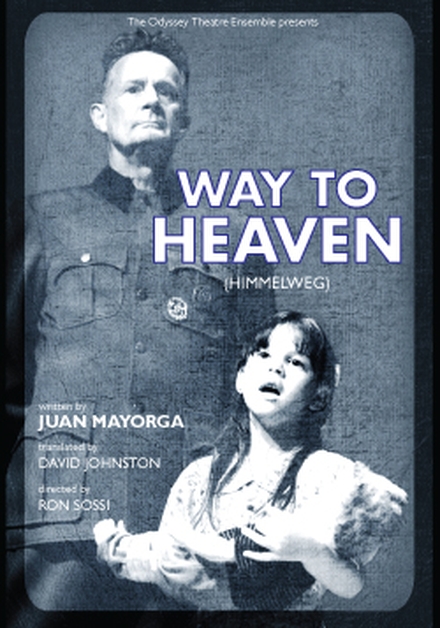 A play about this notorious event, Way To Heaven, is opening this week. Its director, Rosemary McKenna and actor, Daniel Riordan discussed how the Nazis could have got away with this scam.
Rough Magic SEEDS
present
Way to Heaven
By Juan Mayorga
Translated by David Johnston
Directed by Rosemary McKenna
Project Arts Centre
9 Nights only
5th – 14th December 7pm
Century Ireland Award
This week, the online historical newspaper Century Ireland won a Spider Award for the best website for Irish arts, heritage and culture.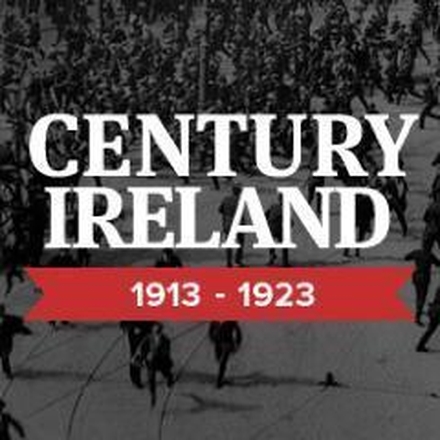 Century Ireland newspaper is published fortnightly with daily updates on the news of 1913.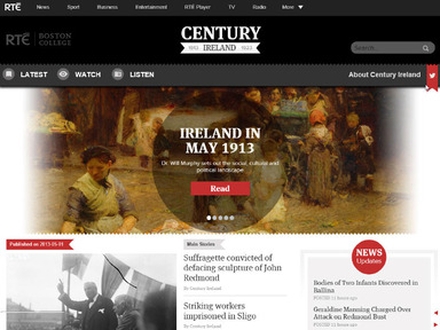 Century Ireland directors Mike Cronin and Mark Duncan talked about the range of 1913 stories on the website.
https://www.rte.ie/centuryireland/
Keywords
Irish Apprentices in 1963
50 years ago the 12th International Trade Competitions for Apprentices - now known as the International Skills Competition- took place in Ireland.
Based in Bolton Street College, it was like the Olympics for apprentices and 222 Competitors from 13 countries took part. The young men specialised in everything from house painting and bricklaying to sheet metal work, industrial wiring, turning, fitting and cabinet making.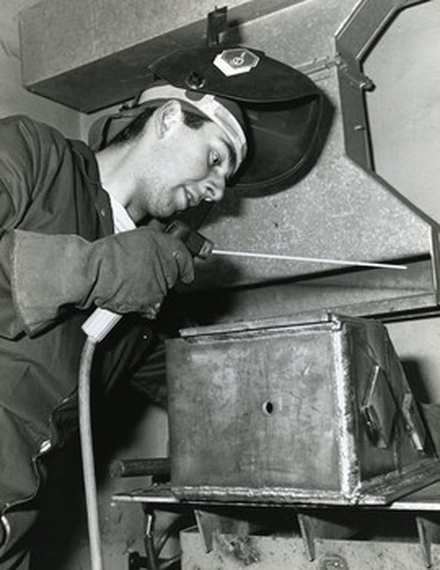 Ireland's hosting of the event was seen by the government as an opportunity to focus peoples' attention on the need to upskill the workforce in readiness for membership of the Common Market and to ensure they were trained for the new foreign industries that were coming into the country.
There was an air of excitement... a hope that things were changing for the better - as Angie Mezzetti reported.
Hairy Jaysus
Drama on One this Sunday features the radio version of Donal O Kelly's play about the life and death of Francis Sheehy-Skeffington - 'pacifist, socialist, feminist, atheist'.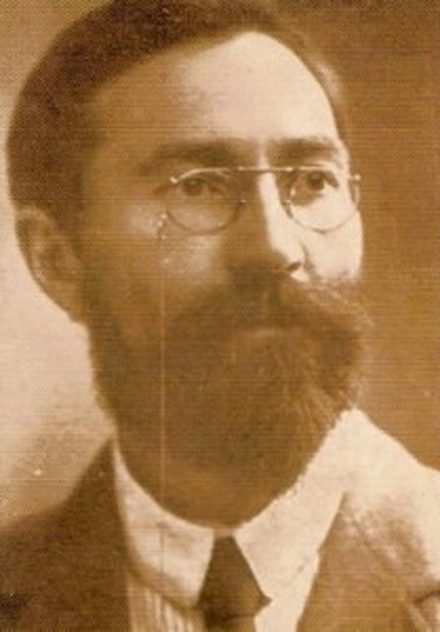 Frank Sheehy-Skeffington, the pint-sized livewire dubbed Hairy Jaysus by his friend James Joyce, along with his wife Hanna relentlessly challenged the societal paralysis Joyce fled. A campaigner for Votes for Women and against recruitment for The Great War, he was jailed for sedition in 1915 and went on hunger-and-thirst strike until released. He was summarily executed in Portobello Barracks Dublin during the Easter Rising of 1916, having been arrested while trying to stop the looting. Frank was often called a crank. He wasn't offended; he said a crank is a small instrument that makes revolutions.
http://www.rte.ie/drama/radio/genres-history-hairyjaysus.html
Keywords
RTE Document Archives Talk
Tina Byrne, Written Archivist, RTÉ Archives
will speak about her work on the RTÉ Document Archives
on Tuesday, 3 December 2013 at 6.30 p.m.
Dublin City Library & Archive 138-144, Pearse Street, Dublin 2
Admission Free
Wine Reception at 6 p.m.
All Welcome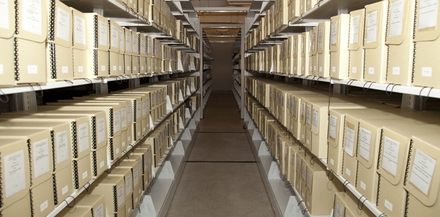 Keywords
Coming Up on Next Week's Programme....
Our guests will be recommending history books that would make good Christmas presents for friends and family. email history@rte.ie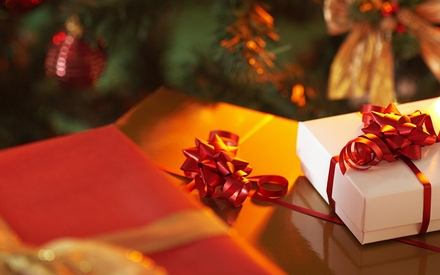 Keywords
About The Show
Bringing the past to life! Discover how our world was shaped as Myles Dungan and guests explore events ranging from medieval times to the recent past.
We want to help explain ourselves to ourselves. We will search out fresh angles on familiar topics, seek out the unfamiliar and will not shy away from bizarre or controversial issues. Our ultimate goal is to make The History Show the primary port of call for those with an intense or even a modest interest in the subject. We want to entice the casual and the curious to join us in celebrating the past.
Our aim is to create informative, reflective, stimulating and above all, entertaining radio.
Join us on Sundays from 6.05pm for The History Show with Myles Dungan on RTÉ Radio 1.
A Pegasus production for RTÉ.