The History Show Sunday 27 October 2013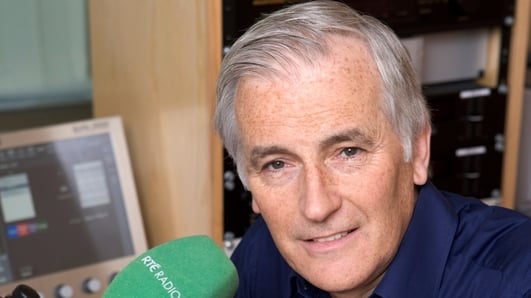 The History Show
Bringing the past to life! Discover how our world was shaped as Myles Dungan and guests explore events ranging from medieval times to the recent past.
The legacy of Eoin MacNeill
Although he's not as well-known as Collins or de Valera, the academic and politician Eoin MacNeill played an important role during the Irish Revolutionary period.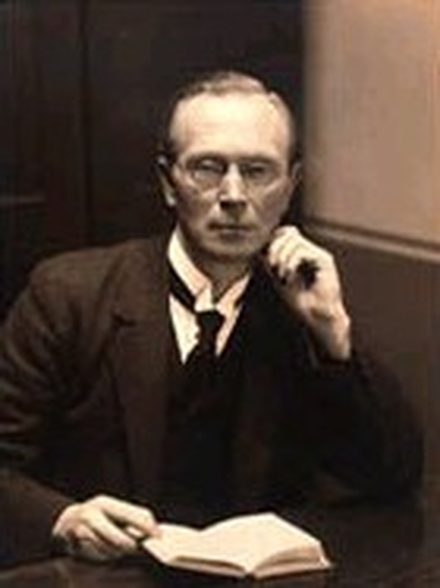 A brilliant historian and scholar, he worked alongside many of the more celebrated leaders of Irish nationalism.
Next Saturday marks the centenary of MacNeill's seminal article "The North Began", which signified an important turning point in the struggle for Irish independence. Lorcan Clancy looked back at MacNeill's early life, and how he came to write "The North Began".
Such was the strength of McNeill's article that the Irish Volunteers were formed a few weeks later on the 25 November 1913.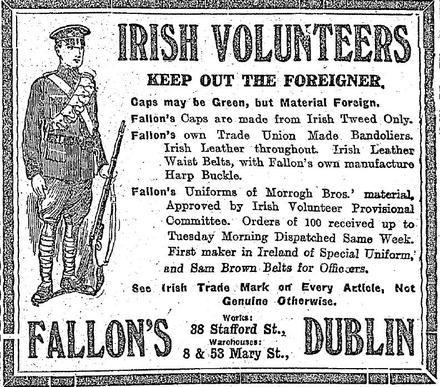 Michael McDowell, the grandson of Eoin MacNeill along with Conor Mulvagh of the School of History and Archives at UCD assessed Eoin MacNeill's legacy and his role in the Irish Revolutionary period.
Where Were You?
Teddy boys, skinheads, mods and punks along with other Dublin youth cultures have gone largely undocumented in our history books.
So, Dubliner Gary O'Neill decided to fill this gap in our historical knowledge by creating a photographic record of street style and teen life from the 1950s to the 1990s. He put out a call for photos by pinning up notices in cafés and garages. He also opened a special Facebook page asking people to send their snaps and polaroids.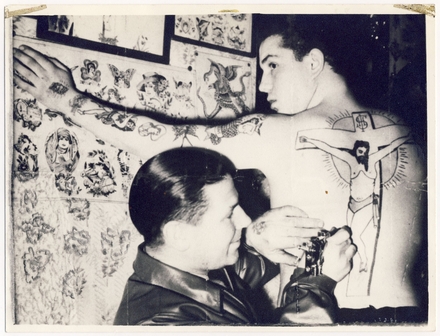 The response was enthusiastic and he collected over 5,000 images spanning the five decades – as Liam Geraghty reported.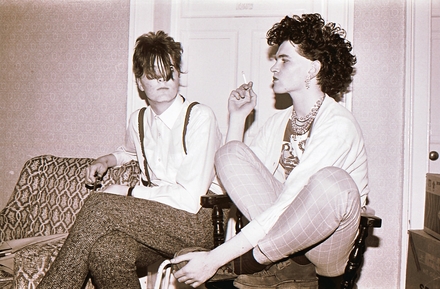 Gary O'Neill self published a book called Where Were You? which features 800 photographs.
A selection of these photos are now being exhibited at the Little Museum of Dublin. The exhibition continues until 5 January 2014.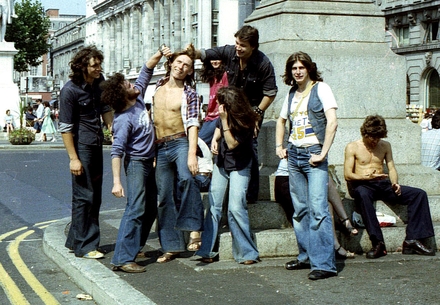 https://www.facebook.com/pages/Where-Were-You/
Keywords
A Brief History of Time
In the early hours of 27 October, 2013, the clocks went back an hour which gave us all a bit of a lie in.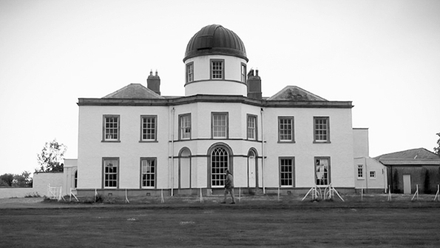 But while the time we keep is currently the same as Britain's, our relationship with time has been quite varied, as at one stage, time in Ireland was legally defined by Dublin Mean Time which was measured in Dunsink Observatory in Castleknock in North West Dublin. This meant that Ireland was once 25 minutes and 21 seconds behind Grenwich Mean Time, as Louise Denvir reported.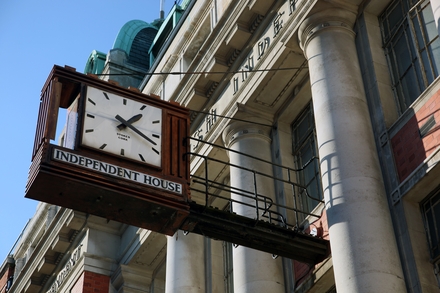 You can find out more about Dunsink Observatory's public outreach evenings at
Keywords
Origins of the Granny Smith
Apart from the clocks going back, another annual event at the end of October is of course, Halloween.
Medieval historians tell us that its connection with the pagan festival of Samhain has been overstated but Halloween has been recorded here for some centuries.
For instance, the Crawford Art Gallery in Cork has a painting by Daniel MacLise, the Cork painter who was a friend of Charles Dickens. It's called Snap Apple Night and it depicts a bawdy night of Halloween partying and games that MacLise attended in Blarney in 1832. Almost two centuries later, apples and apple games are still associated with Halloween and there are now 7,000 varieties to choose from.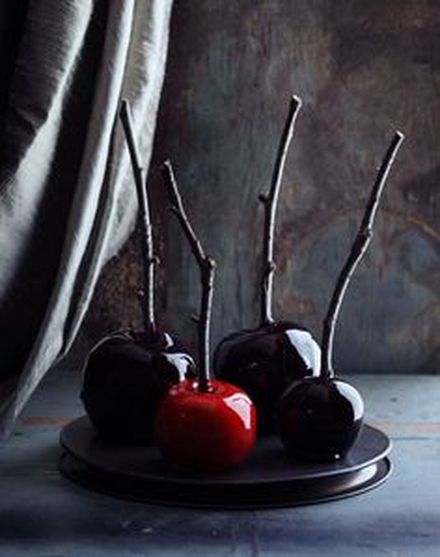 Few apples are as well known as the Granny Smith - and Catherine Cleary told us about its origins.
The Granny Smith by Catherine Cleary
The story of the Granny Smith is one of a pioneer woman, a happy accident, a catchy name and the development of the apple as a year-round fruit. The most surprising thing is that it starts with a real person, an Englishwoman whose married name was Smith.
Maria Ann Sherwood was born in Beckley in East Sussex in 1800. She married Thomas Smith who was from a nearby town and the couple set off for Australia with their five children when Maria Ann was 38.
They settled in the farmland of New South Wales, an area where the Sydney suburb of Eastwood sits now. There are two accounts of how the apple that sent her name into the future came into being. One was that this woman farmer, whose husband was an invalid, brought home some packing cases containing a rich compost of rotting Tasmanian apples. She tipped them out among ferns beside a stream. The mulch sprouted a seedling which bore a new and delicious pale-green-skinned apple.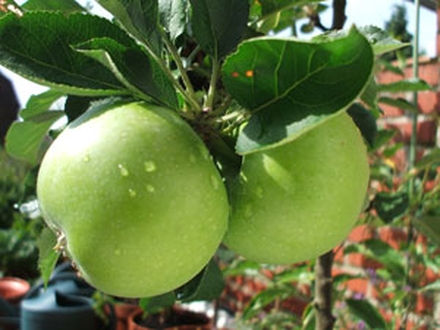 Another account, told by her grandson, was that a fruit agent gave Maria Ann some French crab apples to test. She made an apple pie and threw the peelings out the window. And it was from these that the new variety sprouted.
However they grew it wasn't until well after Granny Smith died, at 70 - a the ripe old age for a 19th century woman - that the apple bearing her name really took off.
Twenty years after Maria Ann Smith's death a new apple was exhibited at an Australian agricultural show as "Smith's Seedling".
The name seems to have needed a tweak – and the following year it won a prize as a cooking apple under its new name Granny Smith's Seedling.
In 1895 the Australian Government began growing Granny Smiths and saw their potential for export. This is when fruit merchants began experimenting with shipping apples in cold storage. The Granny Smith had a long growing season and an excellent shelf life and by the mid 1970s, it accounted for 40 per cent of Australia's apple crop.
Today, apples are regularly shipped from one hemisphere to another and kept for up to a year in controlled atmosphere storage designed to stop them rotting. It all started with the Granny Smith - one of the first varieties that allowed fruit merchants to tinker with seasonality and turn the apple into a year-round fruit.
As we sink our teeth into a Granny Smith this Halloween, it's worth wondering what the 19th century pioneer, Maria Ann Smith might have made of it all.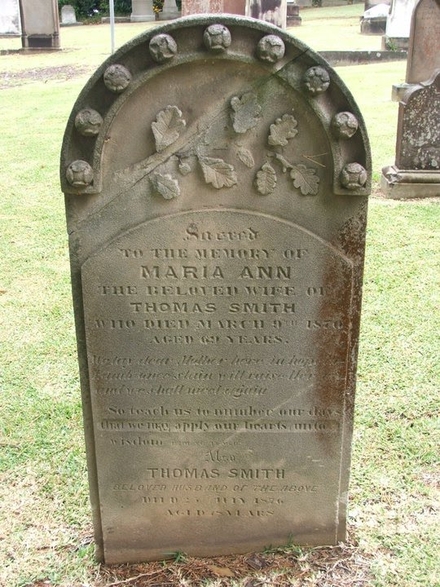 The grave of Maria Ann Smith
Catherine Cleary is the restaurant critic of The Irish Times.
Keywords
On next week's programme.....
We'll be hearing about a new exhibition of hurling and hurling balls dating back 800 years - as well as a history of the game itself.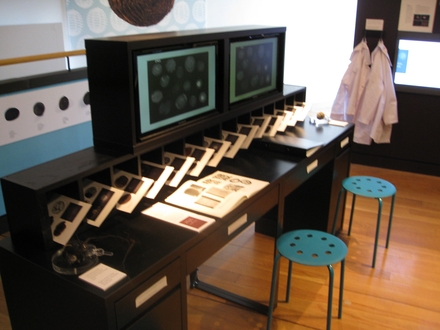 We'll also be assessing the cultural impact of the Beatles 50 years after the Fab 4 played in Dublin.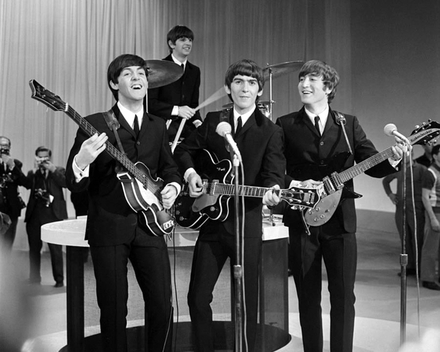 November Book Club
Our November book club choice is
All Quiet on the Western Front
a novel by Erich Maria Remarque who was a German veteran of World War I.
The book describes life in the trenches from the German soldier's perspective and the detachment from civilian life felt by many of these soldiers upon returning home from the front.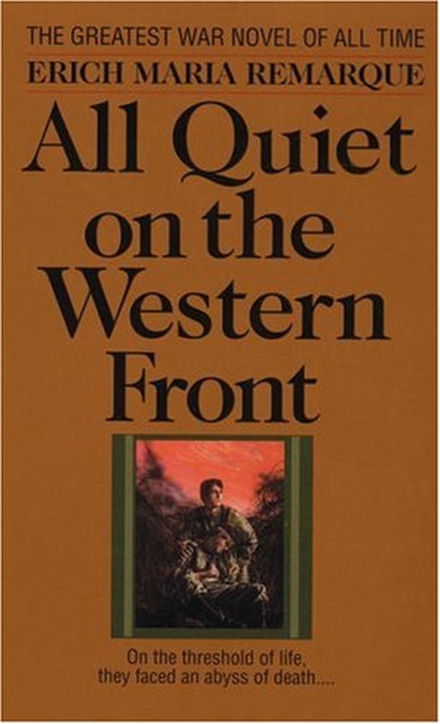 We'll be discussing All Quiet on the Western Front published by Vintage on Remembrance Sunday, the 10th of November.
Email history@rte.ie
Keywords
About The Show
Bringing the past to life! Discover how our world was shaped as Myles Dungan and guests explore events ranging from medieval times to the recent past.
We want to help explain ourselves to ourselves. We will search out fresh angles on familiar topics, seek out the unfamiliar and will not shy away from bizarre or controversial issues. Our ultimate goal is to make The History Show the primary port of call for those with an intense or even a modest interest in the subject. We want to entice the casual and the curious to join us in celebrating the past.
Our aim is to create informative, reflective, stimulating and above all, entertaining radio.
Join us on Sundays from 6.05pm for The History Show with Myles Dungan on RTÉ Radio 1.
A Pegasus production for RTÉ.