The History Show Sunday 29 September 2013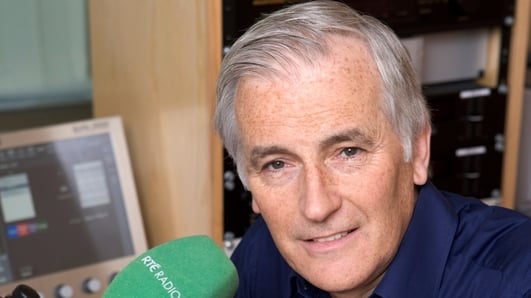 The History Show
Bringing the past to life! Discover how our world was shaped as Myles Dungan and guests explore events ranging from medieval times to the recent past
Fitzwilliam Estate Clearance
Wicklow historian, Jim Rees tells us that recent studies have shown that death from starvation and disease in this county was more common than had been previously realised. The Workhouses in Shillelagh, Rathdrum, Baltinglass and Rathdown were filled to overflowing.
Eviction and emigration were also part of Wicklow's famine experience. It has been estimated that the population of the county decreased by 21.5% between 1841 and 1851 – over 27,000 people.
Landlords who were keen to get rid of "surplus" or unviable tenants were engaged in assisted emigration.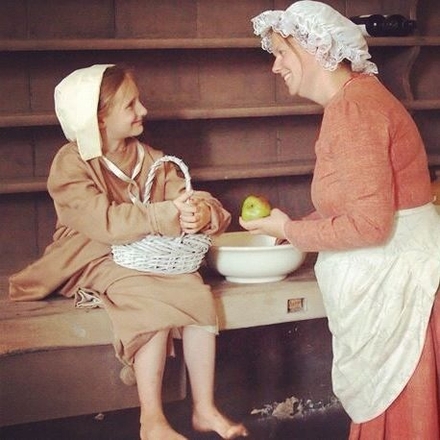 The most important of these landlords was Lord Fitzwilliam, who owned an 80,000 acre estate in Co. Wicklow which had in the region of 22,000 tenants. The big house at the centre of the estate was Coolattin. The Fitzwilliams owned the property for two hundred years before selling it in the 1970s.
Between 1847 and 1856, Lord Fitzwilliam removed almost 6,000 men, women and children from his property and arranged passage for them to Canada. Most of them were destitute and arrived in Quebec and New Brunswick with little more than what they wore on their backs.
Our item on the Fitzwilliam clearances with Jim Rees and Lynn Rees Loftus (of Canada Come Home) explores the removal of these people and how they fared on their arrival in Canada. We also hear from the descendants of some of the tenants of the Fitzwilliam Estate.
Book about Fitzwilliam Estate clearance:
If you would like to order a copy of "Surplus People" by Jim Rees email jrees@eircom.net
Useful websites:
http://www.theirelandcanadastory.com/
http://www.countywicklowheritage.org/page_id__40_path__0p3p.aspx
http://archives.gnb.ca/Irish/Databases/Fitzwilliam/?culture=en-CA
Website for Jim Rees: http://www.dee-jay.ie/

There are 5995 names in the Fitzwilliam Emigration Books (also on-line at the above sites). Every family member is listed in each instance, their ages and quite a bit of extra material, such as the name of the ship on which they were to leave. T
These were drawn up ten years and more before registration of births, marriages and deaths became law. It is possible to get an idea of family sizes, age and gender profiles, how many lived on what size holdings. It's all there, and these can then be augmented by reference to other documents in the Fitzwilliam Papers, such as rental books.
Because we can compare these departure lists with lists compiled in Canada we can see how child mortality rate on the voyages compared with that of adults. On one of the ships, the Star, there were only 9 deaths among 383 passengers. One of these was a baby born on board only to die after ten days, never having experienced life outside the hull of an emigrant ship.
Keywords
Stanislav Petrov
Several times over the course of the Cold War, tensions between the United States and the Soviet Union almost reached breaking point. In 1983, a mood of crisis gripped both East and West, and although most people were unaware of it at the time, the world came very close to nuclear war. But just how close?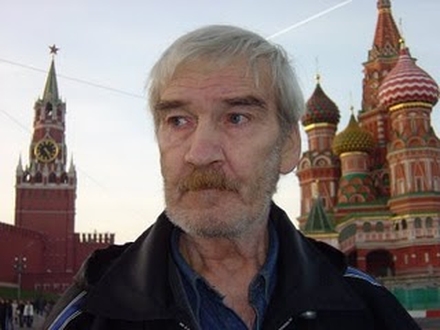 30 years ago this week, the fate of the world lay in the hands of Stanislav Petrov, as Lorcan Clancy explores.
Keywords
The arrival of the SS Hare on 27 September 1913
A month into the Dublin Lockout, almost 20,000 workers had been put out of their jobs and faced trying to survive on their weekly strike pay of 5 shillings. Some 80,000 men, women and children were affected and thousands were starving.
The British TUC decided they couldn't stand idly by and pledged to send food aid to the capital. 100 years ago this week, the SS Hare set sail for Dublin with a cargo of £5,000 in food supplies. The ship was met by huge crowds eagerly waiting on the docks.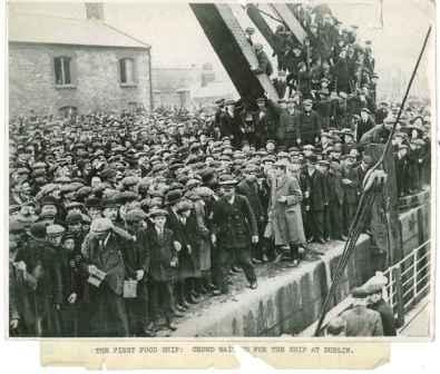 The Arrival of the SS Hare by historian, Niamh Puirseil
It was a massive relief operation. Two hundred British workers spent three days preparing 60,000 packages of food at the Manchester co-op. Each package contained potatoes, tinned fish, sugar, margarine, tea and jam. These rations were intended to feed a family of five for a week.
The packages were loaded onto a small steamship, the SS Hare, which left Manchester on a Friday evening. As it sailed, workers began to prepare for its arrival at Sir John Rogerson's Quay on the South Wall where volunteers would take delivery of 12,000 loaves of bread during the night.
Those eligible for aid had been given a ticket telling them to 'apply at the South Wall from noon' but the first workers arrived at the shed at half five in the morning. Over the next few hours, thousands of men, women and children made their way to the south quays where they waited patiently in the drizzle and rain, joined by press photographers and reporters from across Britain and Ireland.
Delayed by fog, the Hare arrived after 1 o'clock on the 27th of September 1913 - decked in bunting and the banner of Transport Workers Federation.
A couple of hundred volunteers from the Transport Union moved in to police proceedings and formed a cordon around the ship as it was unloaded while a dozen or so police kept an eye at a distance.
Tenement dwellers with only a shawl to cover them queued patiently alongside women wearing bonnets and decently dressed housewives who could afford gloves and ribbons. Single labourers as well as boys and girls of all ages and sizes also joined them in the queue.
It was almost 4 o'clock in the afternoon before the first packages were handed out.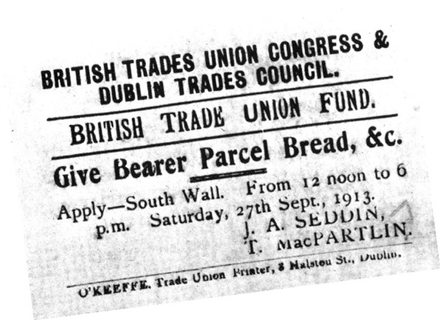 One by one, the filed into a yard beside the store house where they presented their food ticket before collecting their package and a loaf of bread. By 9 o clock that night, around 9,000 packages had been given out, while others were put aside for distribution in Dun Laoghaire, Clondalkin and Swords.
The food was badly needed but it was received without enthusiasm. The people waiting were tired and, despite their circumstances, they were proud. Though it was sent in solidarity, not pity, many were uncomfortable receiving English charity.
The Irish Independent (which was owned by William Martin Murphy), relished the workers' discomfort, reporting of 'demoralising scenes on the quays as English food doles were served out.'
The strategy continued though, with the Fraternity arriving a week later with deliberately less fanfare – and a further nine food ships would follow in the coming months.
Between September 1913 and the following February, British workers raised over £93,000 for the Dublin workers, two thirds of all the funds raised during the Lockout.
Charity did not always begin at home.
Keywords
Voices of the Poor in Independent Ireland
We heard the voices of Ireland's poor in the early years of the Irish Free State through a sample of the thousands of 'Charity Letters' written to the Archbishop of Dublin, Edward J. Byrne between 1922 and 1940.
The letters are housed in the Dublin Diocesan Archives and UCD historian Lindsey Earner Byrne has been examining the collection.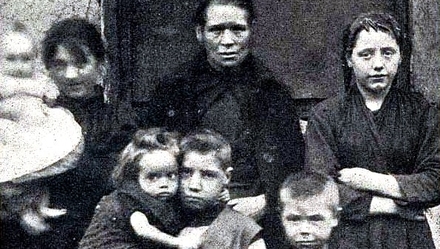 A History of Poverty in Independent Ireland - the Voices of the Poor
As part of the inaugural Dublin History Festival, Lindsey Earner Byrne will be giving a talk: A History of Poverty in Independent Ireland – the Voices of the Poor, at Walkinstown Library tomorrow evening, 30 September at 7pm.
http://dublinfestivalofhistory.ie/
Keywords
Irish Archives Journal 2013
The latest volume of the Irish Archives journal provides an insight into a wide range of aspects of childhood from the 18th century to the present.
Co-editor, Susan Hood came in to discuss what the records tell us about the past lives of children and why there are gaps in our knowledge.
The children in the picture below are now probably in their 40s. Do you know who they are? email history@rte.ie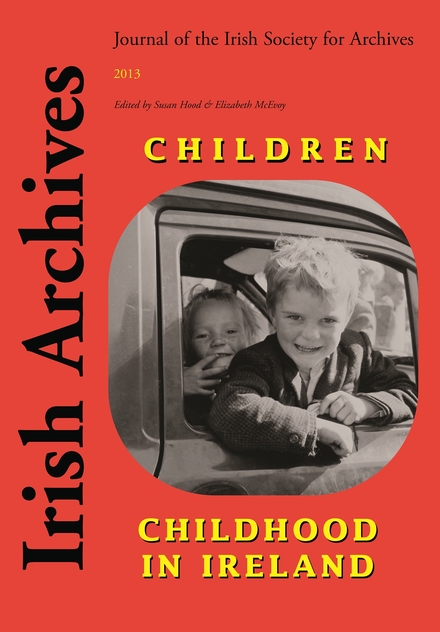 Cover Photograph of Irish Archives Journal
Cumberland Street Market on a Saturday in 1969. A little boy and his sister who probably would not otherwise have had anyone take their picture: instead it was captured for all time by Elinor Wiltshire, whose Rolleiflex images safely housed by the National Photographic Archive (part of NLI) in Dublin.
Irish Archives - €8.99.
Available from good bookshops including Eason's nationwide, or directly from the Irish Society for Archives.
A full list of contents of the current edition of Irish Archives is detailed below:
Sources for a Study of Childhood in 18th-Century Ireland, Dr Gabrielle Ashford
Records of Pupils in National Schools: Samples from the Records of the National Archives of Ireland, Aideen M Ireland
Conservation of the Photograph of Mr McBride and Pupils of Bancran National School, County Londonderry, Zoë Reid
'All the scholars were speaking about it': Children in the Irish Crown Records Dr Elaine Farrell
Images of Irish Children, 1884–1969, in the National Library of Ireland Photograph Collections , Mary Hatfield
Locating the Irish Borstal Boy in the General Prisons Board Correspondence, Dr Conor Reidy
Of Lockouts and Laundries: Children, Documents and the Irish Culture of Confinement, Peter Murray
The Schools' Collection of Children's Essays, National Folklore Collection, University College Dublin, Mary Hatfield
The Ark: A Cultural Centre for Children, Arthur Lappin
Reviews
Fr Patrick Conlan OFM, Noelle Dowling,
Ross Higgins, Professor Colm Lennon, Dr WE Vaughan
© The Contributors
Journal of the Irish Society for Archives I R I SH A RCHI V E S
Edited by Dr Susan Hood and Elizabeth McEvoy
To view a PDF of Susan Hood's contribution to The History Show, click here
About The Show
Bringing the past to life! Discover how our world was shaped as Myles Dungan and guests explore events ranging from medieval times to the recent past.
We want to help explain ourselves to ourselves. We will search out fresh angles on familiar topics, seek out the unfamiliar and will not shy away from bizarre or controversial issues. Our ultimate goal is to make The History Show the primary port of call for those with an intense or even a modest interest in the subject. We want to entice the casual and the curious to join us in celebrating the past.
Our aim is to create informative, reflective, stimulating and above all, entertaining radio.
Join us on Sundays from 6.05pm for The History Show with Myles Dungan on RTÉ Radio 1.
A Pegasus production for RTÉ.