The History Show Sunday 19 May 2013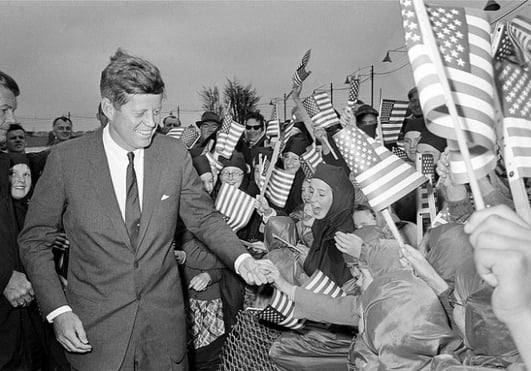 The 50th anniversary of JFK's visit to Ireland
Where were you when JFK visited Ireland?
To mark the 50th anniversary of JFK's visit to Ireland, that is the question being asked by The National Library of Ireland, the US Embassy, the National Archives and the JFK Presidential Library and Museum in Boston.
Together, they will be launching an interactive website and app where people can share their memories of the visit and this will be linked to a multimedia exhibition, JFK: Homecoming, which will be opening at the National Library on 21 June.
On the 30th of May they will be holding a collection day where you can bring along your memories or memorabilia relating to JFK's visit to be part of this project.
First, Orla Rapple went to New Ross to talk to local people about their memories of the visit.
And then, Myles was joined in studio by Katherine McSharry from the National Library and Susan Cleary from the US embassy.
If you would like to share your 1963 JFK visit-related story you should email learning@nli.ie to book.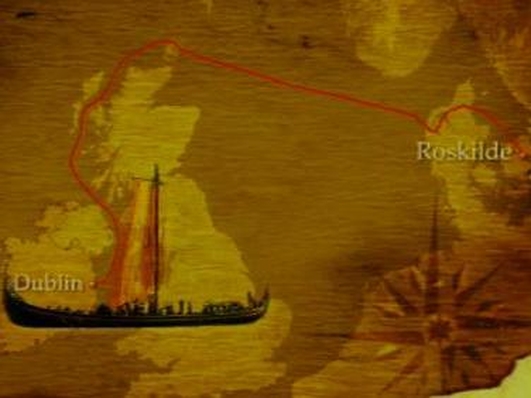 Women in Viking Dublin
When you think of a Viking, chances are you'll imagine a man in a horned hat. But in this image, we're overlooking one very important aspect of life in Viking Ireland – the women. But who were these women and where did they come from? Rhona Tarrant spoke to Pat Wallace about the other half of the Vikings.
Event details- You can hear more about the lives of Viking women at the 15th Medieval Dublin Symposium in Trinity College next Saturday, May 25th. And Pat Wallace will also be giving a talk on Friday, 24th May in Tousist in Co. Kerry entitled 'The Road to Abbeyfeale - Changing Horses in O'Connells Time' and that will be happening at 8pm.
For more details you can call Frank (086) 8293220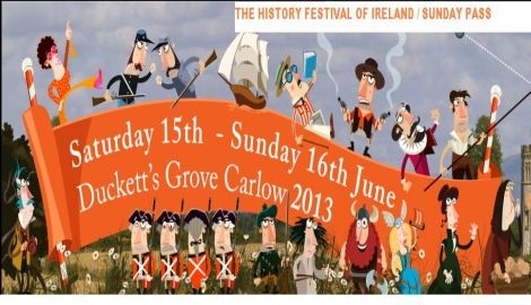 The History Festival of Ireland
Last year a unique event took place in the grounds of Lisnavagh House in Carlow in mid June. It was the first History Festival, largely sponsored by Eigse, the annual Carlow based arts event.
Well it's back this year, though at a different venue, and a very interesting one at that, Duckett's Grove in Carlow. Myles was joined in studio by curator Turtle Bunbury.
The History Festival takes place in Duckett's Grove near Castledermot, Co, Carlow on 15/16 June.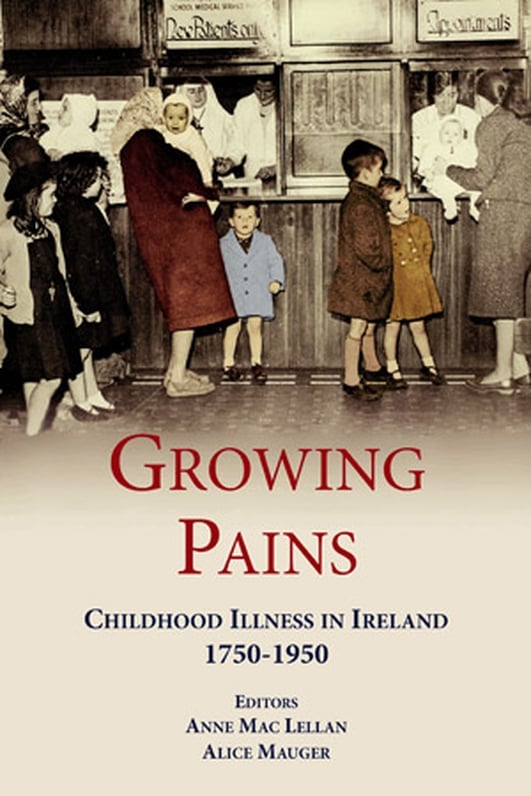 Growing Pains- A History of Childhood Illnesses in Ireland
Two hundred years ago in this country, it was the norm rather than the exception for parents to attend the funerals of their children. But surviving into adulthood wasn't the only challenge they faced. Infectious diseases often left them deformed or crippled. This was the time before effective prevention or treatment of common childhood diseases was available.
A new book brings together accounts of childhood illness, treatment and prevention from 1750 to 1950.
Growing Pains is the first ever history of the welfare and care of Irish children by the State and its editors, Anne MacLellan and Alice Maugher joined Myles in studio.
Growing Pains- Childhood Illness 1750-1950 edited by Anne MacLellan and Alice Maugher is published by Irish Academic Press.
Keywords
About The Show
Bringing the past to life! Discover how our world was shaped as Myles Dungan and guests explore events ranging from medieval times to the recent past.
We want to help explain ourselves to ourselves. We will search out fresh angles on familiar topics, seek out the unfamiliar and will not shy away from bizarre or controversial issues. Our ultimate goal is to make The History Show the primary port of call for those with an intense or even a modest interest in the subject. We want to entice the casual and the curious to join us in celebrating the past.
Our aim is to create informative, reflective, stimulating and above all, entertaining radio.
Join us on Sundays from 6.05pm for The History Show with Myles Dungan on RTÉ Radio 1.
A Pegasus production for RTÉ.