The God Slot Friday 18 April 2014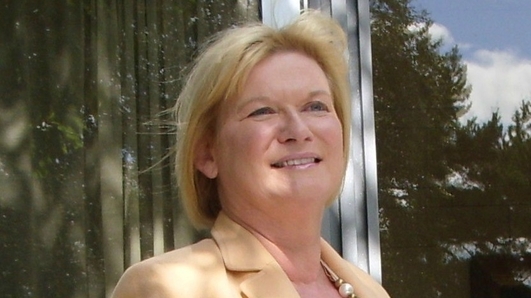 Giving the Devil his Due.
GIVING THE DEVIL HIS DUE.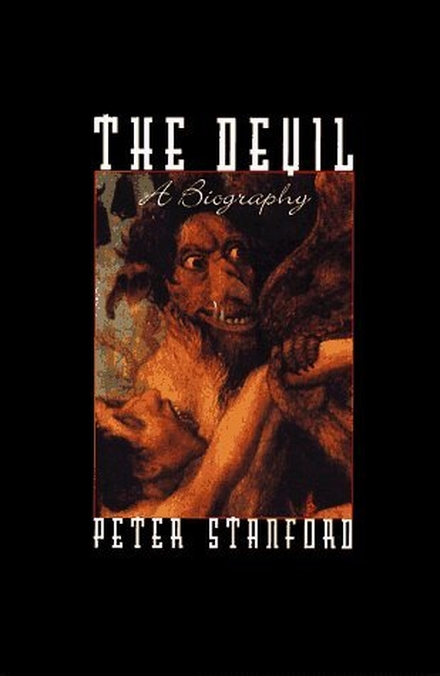 Since our incarnation three years ago, The God Slot Good Friday specials have invariably proved to be highlights of our output. This year will, we hope, prove to be no exception. Previously, we have looked at different aspects of the central figure in the Passion story, Jesus Christ, but this year, taking our cue from the Gospel according to John, where he tells us that immediately prior to the betrayal of Jesus 'Satan entered into' Judas, we ask who or what is this Satan character.
Mindful of the 14th century proverb about the only safe way to sup with the Devil, our eclectic panellists carry very long spoons. Director of the Jameson Dublin International Film Festival, Grainne Humphries looks at Old Nick's film career, Evangelist and broadcaster Miles McKee explains his belief in a literal Devil, biblical scholar Margaret Daly-Denton takes a more nuanced approach, and special guest Peter Stanford, (pictured below) broadcaster, journalist and author of 'The Devil; A Biography' brings his considerable learning and somewhat mischievous sense of humour to the proceedings.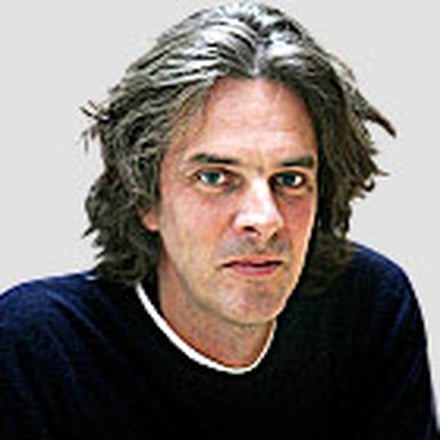 The Devil is in the detail of our Good Friday God Slot, when, allowing for a certain amount of scepticism, we look into shadowy corners to explore the nature of Evil.
Next week, in the final programme of the series, we preview the canonisations of Blessed Popes John XXIII and John Paul II.
'We are not human beings having a spiritual experience; we are spiritual beings having a human experience.'
Those sentiments were expressed by the renowned Jesuit palaeontologist Teilhard de Chardin, and could form the motto for RTÉ Radio 1's new Friday evening series, 'THE GOD SLOT' which deals with religious affairs, faith, morality, ethics, and, as the title and quotation might suggest, all that is seen and unseen in the world of spirituality. Chardin made the religious establishment of his day uncomfortable, and there could be an element of that in 'THE GOD SLOT'.
Working on the premise that most people in Ireland practice a faith of some sort, the programme aims to cover news stories, report on events, feature round table discussions and one to one interviews, discuss books and films and present informed comment on all of the above items that have a religious or faith dimension in a lively, accessible and up-beat style. We are interested in stories of relevance to people of all faiths and none, and indulge in neither hatchet-jobs nor hagiography.
Presenter Eileen Dunne needs no introduction to Irish audiences, her face and voice being well known as one of RTÉ's foremost newscasters. For more than 25 years she has worked on some of the biggest news stories, among them Queen Elizabeth's recent Irish visit, the death of Pope John Paul II and the installation of Pope Benedict XVI. A fluent speaker of French, she is currently International President of the Association of European Journalists, a voluntary organisation for journalists with an interest in European affairs. Her clear headed, incisive style, attractive voice and microphone presence, and knowledge of and interest in the subject matter will prove to be great assets to the series.
Versatile producer Gerry McArdle has worked in almost every area of radio; as an actor, announcer, presenter, and has written a number of plays for the medium. He is also the proud owner of a Gold Disc for his adaptation and recording of The Pogues' classic, 'Fairytale of New York', which spent several weeks in the Irish charts during the Christmas period of 2001, and raised £10,000 for the Society of St. Vincent de Paul. His last series, 'Outside the Box', won the Inclusion Ireland Media Award. He has a fine track record in religious programming, as his was the mind behind several successful and noteworthy radio gems, including 'People of God', 'The Pope's Intentions', 'Holy Pictures' and 'Woman With the Wild Thing's Heart', and is delighted to return to a subject that passionately interests him.
The programme team is always interested in what listeners have to say, whether it be comments on what they have heard, or suggestions for future editions, and you can make contact by telephoning 01 2082039, emailing us at godslot@rte.ie, or writing to:
The God Slot,
RTE Radio 1,
Dublin 4.
If one accepts that everything in life has a spiritual dimension, then the only limits which might bind 'THE GOD SLOT, each Friday evening just after the News at 10, are the limits of the programme makers' imaginations.
The God Slot is repeated on Radio 1 Through the Night on Sunday mornings at 5.30, and at 10.30am on Sunday mornings on RTE Radio 1 Extra.
Below: Gerry and Eileen (Picture by Melina Prasse; The Irish Catholic)