The Business Saturday 24 October 2015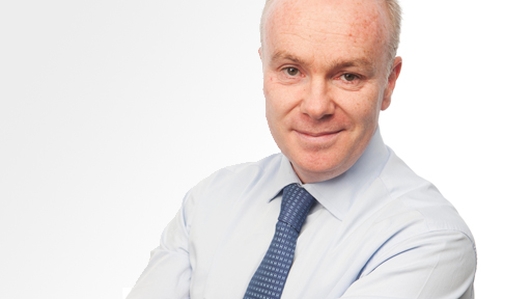 The Business
A weekly look at the world of business and personal finance with Richard Curran
Taxing Future Oil Finds
If you had any intentions of going into the oil exploration business, you might want to take a look at the Government's new finance bill which was unveiled this week. It includes new taxes on any oil found off the Irish coast, but is this coming too late, and how much revenue are we likely to make from it? Richard was joined by David Horgan, director of Petrel Resources and Frank Connelly head of communications for SIPTU, who has written multiple reports on the topic, including one for the Chuck Feeney-funded Centre for Public Inquiry.
Sonya Lennon and Brendan Courtney
Sonya Lennon and Brendan Courtney have been familiar faces on our TV screens for years, and now they're on billboards all over the country, looking very glamorous in the latest Dunnes Stores ad. They have joined Paul Costello, Carolyn Donnelly, Paul Galvin, and other fashionistas promoting their exclusive lines with the Irish high street outlet. So why have they decided to go this route?
Oprah Takes a Slice of Weight Watchers
Another TV personality with a business brain is Oprah Winfrey, frequently cited as the wealthiest woman in entertainment. This week she bought a 10% stake in Weightwatchers and immediately the share price doubled. Good news for the people behind Weightwatchers, because the brand has been in decline: shedding pounds and dollars for a number of years. Zoe Harcombe, is a former Cambridge economist turned food blogger and obesity researcher.
Around the World
From tech companies tightening up to big Chinese takeovers, Siobhan O'Connell from Business Plus magazine takes a look at some of the global stories that might have escaped your attention, in our monthly "Around the World" slot.
The Bicycle Thieves
One story that didn't make any international headlines this week, but did make its way into our own news, was the Gardaí's decision to start using bait bikes as a way to catch bike thieves in Dublin. Our reporter, Liam Geraghty, has been checking out the economics of pedalling stolen goods, sussing out the supply chain, and finding out how to lock the thieves out of the market...
Stock Market Phrases
It's not often that you might hear Lady Macbeth and Goldilocks mentioned in the same sentence, but you may well if you work in the stock market. This week, authorities in the US announced that they're cracking down on spoofing - by which they mean the practice of faking a trade to manipulate a price. It got us thinking about the odd phrases that appear on market floors. Breffni O'Rourke, assistant professor in applied linguistics at Trinity College Dublin, tells us the difference between lipsticking a pig and opening a kimono... Concerto For 2 Trumpets In C Major, Op. 46, No 1 Rv 537: I - Allegro
Maurice Andre(Trumpet)
0:28
Moon River Cha Cha
Henry Mancini
0:20 Get Fit
Latreal Mitchell
0:19