The Business Saturday 15 August 2015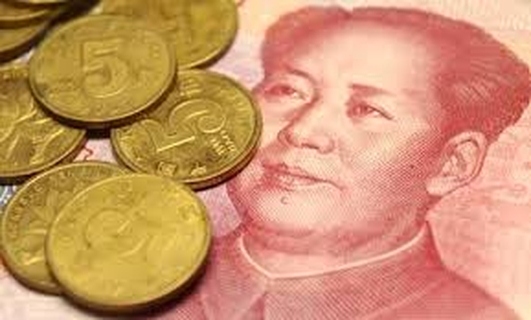 China
The eyes of the world have been on movements in China this week, as the ruling Communist government there chose to devalue their currency - the yuan - in response to an economic slowdown that comes after decades of unparalleled expansion. The global economy is now inextricably linked to the fortunes of that nation, so how will these developments affect the rest of the world and what do they mean for the Chinese people? Dr Declan Jordan, from the Department of Economics in University College Cork, and Jerusha McCormack, Professor at Beijing Foreign Studies University joined Richard in studio.
Flanagan of Largo at the Coronet
Eddie Izzard, Sarah Silverman and Chris Rock are just three of the hundreds of big name comedians that have worked the main stage of the Largo in Los Angeles, and Mark Flanagan has been the owner and impresario there since 1992. Originally from Belfast and known to his friends as simply 'Flanagan', he first went to the U.S. in the late 80s on an academic scholarship from Harvard...
Alain deBotton
Alain De Botton is a Swiss-born philosopher and writer who has made a name for himself writing about philosophy's relevance to everyday life. His popular publications include "Essays in Love", "How Proust Can Change Your Life", and "The Architecture of Happiness". He has also written extensively on the world of work and our relationship with it. Alain has just released a new edition of "The New Art of Travel", in which he examines the whole idea of holidays.
Nightclub Economics
There was a time in Ireland when no night out was truly complete until we'd made it past the bouncer, swapped our jacket for a cloakroom ticket we would soon lose, and cut the rug on the dancefloor of the local nightclub. It's an experience that many Leaving Cert graduates had for the first time earlier this week, as they celebrated their results. Our own Liam Geraghty dusted off his dancing shoes to see how the sector has been holding up.
The Branded Individual
as the Irish Rugby team continued its preparations this week for the upcoming World Cup, their former captain and talisman, Brian O'Driscoll, took the next step in his post-sporting career by launching a website, designed to put his personal brand front and centre. It's a phenomenon that we're starting to see a lot more of recently, as celebrities seek to turn their popularity into profits. With me now to discuss this brave new world of personal branding are Jenny Taaffe, Founder and CEO of iZest, the company behind brianodriscoll.com, and John Fanning, lecturer at t, and author of "The Importance of Being Branded: An Irish Perspective".