The Business Saturday 6 June 2015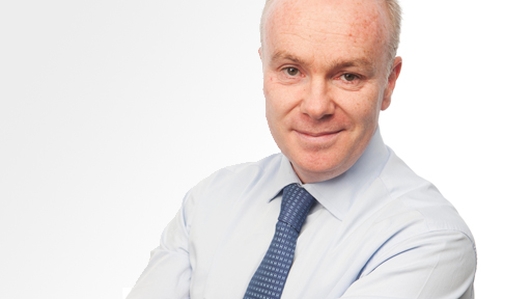 The Business
A weekly look at the world of business and personal finance with Richard Curran
The SiteServ Saga
The worlds of business and politics were centre stage again this week, as Denis O'Brien's Siteserv deal remained a hot topic. O'Brien himself penned a letter to the Irish Times in which he said that he had never experienced such a level of hatred because he had taken a stand to protect the privacy of his banking affairs, and complained about the anger and nastiness which he says has taken over the debate. If there is such an anger and nastiness, does it relate to O'Brien personally, the Government, or is towards a business culture that people believe exists in Ireland in which the already wealthy are given preferential treatment by state-owned institutions? Norman Crowley of Crowley Carbon and Harry McGee, political correspondent for The Irish Times, joined Richard to discuss.
Reviving The Liberties
The Liberties in Dublin is synonymous with street traders, weekend markets, and the smell of roasting hops wafting up from the Guinness factory, as has been well-documented in song and poetry. Some local businesses in the area say they've been suffering in recent years, and they've come together to attempt to rectify the situation. Liam Geraghty has been finding out more about their plans.
Sheila O'Donnell and John Tuomey
Sheila O'Donnell and John Tuomey have worked together at the centre of Irish architecture as O'Donnell + Tuomey for more than 25 years. Last Spring, they received the Royal Gold Medal, which is the world's most prestigious award in architecture. This week, they were involved in the showcase of Irish design at the London Festival of Architecture.
Changing Careers
The first week of the Leaving Certificate is done and dusted and for a lot of students the question of what comes next is at the forefront of their minds. Maybe they shouldn't worry too much, though, if they were to pay attention to a couple of recent reports. An article in Forbes suggests that already most people have seven different careers over their lifetime, and that the average person only stays in a job for 4.4 years. But how easy is it to change job, or even industry? Gráinne Walsh, MD of Metalman; funeral director Ian Milne; and Peter O'Connell of Career Development Associates have all done exactly that...
Biscuit History
In 2009, as MD of Jacob Fruitfield, he moved the manufacture of biscuits off these shores, seemingly bringing the golden age of Ireland's favourite tea accompaniment to an end. But now the man who oversaw that exit, Michael Carey, has announced that he's opening a €15 million plant in Drogheda, giving rise to over 100 jobs. Regina Sexton, Food historian and UCC lecturer, treats us to a little taste of the history of the humble biscuit. Marble
Let's Set Sail
0:55 Fossil
Let's Set Sail
1:04
Johnny Got A Boom Boom
Imelda May
0:26