The Business Saturday 9 May 2015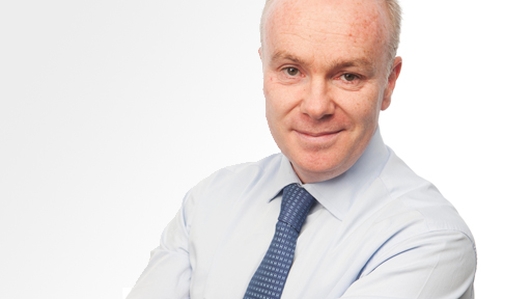 The Business
A weekly look at the world of business and personal finance with Richard Curran
The Markets and the British Election Results
Those of us who like to put our faith in the power of polls to predict political outcomes had something of a rude awakening yesterday, as we munched on our breakfast to the news that the Conservative Party in the UK had somehow managed to secure a majority in that country's general election. The markets had been subdued in the lead-up to the election; we all know they don't like the uncertainty. So what now? Will there be a hugely positive response to these results? Is there a sense of relief that the same "business friendly" face will be behind the door at Number 10 Downing Street? Justin Urquhart-Stewart, MD of Seven Investment Management gave Conor his read of the situation.
Negotiation Tips
David Cameron may find himself the leader of a majority government today, but he still has some serious horse-trading and negotiating to look forward to in the near future. Finian Buckey, Prof. of Organisational Psychology in the DCU School of Business, has some advice on negotiating; also, our reporter, Aura McMenamin, travelled to a mart in Blessington to get some tips from some from farmers on how they negotiate effectively...
David Moore
There'll be plenty of Tories in London looking to celebrate this weekend, booking tables in some of that city's top flight eateries, the establishments that the Michelin people have singled out as suitable for society's elites using their famous "Starred" rating system. David Moore has two such London restaurants to his name - Pied à Terre and L'Autre Pied. He was brought up helping his parents run the Swan Lake Hotel in Monaghan town.
Beer Wars - Craft vs. "Crafty"
The world's population of beer connoisseurs has been steadily expanding over the last few years, and in the States this week a disgruntled beer drinker from California, Evan Peters, is suing Miller-owned Blue Moon for falsely advertising itself as a "craft" product. Are there some big beer wars brewing? Aidan Sweeney, Beer Smellier, and Miriam Atkins from Food and Wine Magazine gave Conor an overview.
The Entrepreneurial State
The debate around multinational corporations and the tax that they pay - or don't pay, as the case may be - has been going on for some time now. It's been something that's been covered on this show numerous times. Yesterday, Prof. Marianna Mazucatto, author of "The Entrepreneurial State", was in Dublin to deliver a lecture for the Nevin Economic Research Institute. She believes that US companies should be giving more back, because they've benefitted hugely from innovation that's primarily funded by the public sector.
Bluebridge Technologies
If you're a budding entrepreneur, and you've been tinkering away in the garage to create a new invention, maybe you've reached the point where you have something beautiful on paper that you don't have the skills to bring into the three-dimensional world. Bluebridge Technologies is an Irish company that was set up to help people turn their inventive ideas into a testable reality. Our reporter, Liam Geraghty, paid them a visit to find out more. Mattachin
Delia Derbyshire
0:31 Life On Mars
The Backing Tracks
0:41