The Business Saturday 21 February 2015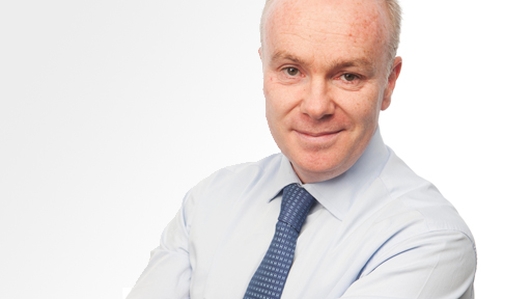 The Business
A weekly look at the world of business and personal finance with Jonathan Clinch
Greek Bailout Extension
After a week of high-level brinkmanship, European finance ministers last night agreed an 11th hour extension of Greece's Troika bailout. The move gives the new Greek government some breathing space, but does it really provide a solution to their problems? Antoin Murphy is Emeritus Professor of Economics at TCD, and he joined Jonathan in studio to discuss.
James Galbraith on Yanis Varoufakis
James K. Galbraith is an economist and a professor of government in the Lyndon B. Johnson School of Public Affairs at the University of Texas at Austin, where Yanis Varoufakis - the embattled, leather-jacket-wearing Finance Minister of Greece's new left-wing government - has been a visiting professor for the last three years. The two men are close friends. Galbraith co-wrote the most recent edition of Varoufakis's "Modest Proposal for Recovery in the Eurozone", and recently the newly-minted minister in Athens as he was coming to grips with his new post.
Jim McCarthy of Poundland and Dealz
Thrifty shopping has become a multi-million euro business, with a number of recession-friendly retailers opening up right across Ireland in recent years. One British chain which has carved out a substantial niche in this market is Poundland which trades under the name of 'Dealz' in 40 stores around the country. As his name suggests, CEO Jim McCarthy has Irish roots.
Casting Movies
It's Oscars night tomorrow, so no doubt those most coveted of little gold statuettes are getting their last minute polish, the red carpet is being given a good old hoover, and Hollywood A-listers are optimistically preparing acceptance speeches. Closer to home, another Academy had its debut this week when the Bow Street Academy for Screen Acting opened its doors in Dublin. Liam Geraghty went along to find out about the business of creating the careers of some superstars of the future.
Storynomics
Robert McKee has been described by Peter Jackson as "The Guru of Gurus". He's a Fulbright scholar, and is regarded as the most sought after screenwriting lecturer in the world. In recent years, he has also turned his attention to business, and has developed the Storynomics seminar for business leaders, which is coming to Killarney in May.
Bringing Big-Budget Film-Making to Ireland
John Gleeson - Partner and Head of Media at Grant Thornton - has been instrumental in raising more than €400 million euro in finance for 175 different film, television and animation projects in Ireland over the last 10 years. While we have had much success attracting international television productions to these shores, large-scale filmmaking hasn't been happening at the same rate. He believes that's all about to change...
How The Other Half Fly
The Residence by Etihad is a new service on offer from the airline on their flight from London to Abu Dhabi. It features a three-room cabin and a butler at your service for the duration of the eight-and-a-half hour flight. It also costs almost 12,500 pounds sterling each way. The butlers for this unique extravagance have been trained by Limerick man Seán Davoren, of the Savoy Hotel in London. Hooray For Hollywood
Benny Goodman
0:10
Scooby Snacks
Fun Lovin' Criminals
3:16
Act Naturally
Buck Owens
0:21