The Book Show Tuesday 25 December 2018
Every week join Rick O'Shea as he talks to Irish and international authors, book clubs around the country get to ask questions of the author they have just read, and we bring you readings, festivals and news from the book world.
The podcast has longer interviews and extra content - subscribe at bit.ly/rtebookshow
The RTE Book Show is produced by Eoin Sweeney and John Daly by OJO Productions
The Book Show, Christmas Day Special 2018
For our hour long Christmas Day episode of the Book Show Sinéad Gleeson returns to take the presenter's chair.
The show was recorded at Marsh's Library, close to St.Patrick's Cathedral in Dublin. It's been there for hundreds of years and is packed with ancient books and manuscripts. It's full of atmosphere and it's the perfect place for this episode because we're looking at the world of ghost stories and the Gothic.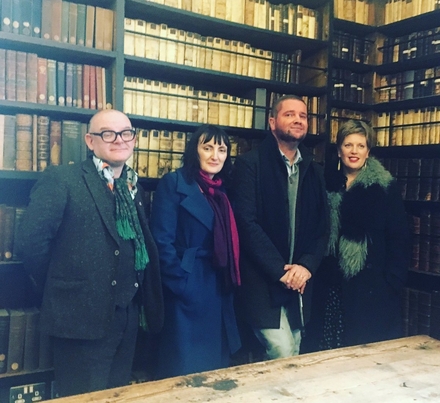 Dr. Darryl Jones, Sinéad Gleeson, Paraic O'Donnell and Sarah Perry at Marsh's Library

Sinéad is joined by Sarah Perry who is a multi award winning writer of dark gothic novels.
Her latest novel Melmoth is based on an old Irish story which was written at Marsh's library in 1820.
Jason McElligott is the director at Marsh's and he explains how the creator of the original Melmoth, Charles Maturin also visited this library and wrote his book there.
It's a classic story of a man who sells his soul to the devil for a few extra years of living and it is one of the most influential tales from the Gothic era. It is a story about a story in a story - perhaps alienating some modern readers - and is full of violence and terror.
Sarah Perry's Melmoth is set in contemporary Prague and her Melmoth is a woman who was one of the witnesses at Christ's resurrection but denied it. For her punishment she must wander the world for Eternity.
Her story is full of atmosphere and horror and has delighted readers since it was published earlier this year.
Professor Darryl Jones from Trinity College Dublin School of English can explain why this is so. Darryl teaches on a wide range of horror from vampires to serial killers and his latest book is called Sleeping With The Lights On: The Unsettling Story of Horror. He explains how horror and our desire to be thrilled also asks some very serious questions about social justice and the nature of inequality.
Paraic O'Donnell's second novel The House on Vesper Sands was published recently. It's set in Victorian London and it opens with a servant girl, Esther Tull who has climbed onto a window ledge at the top of house near Piccadilly.
From there is weaves a story around the strange case of disappearing women and involves a cast of characters who would not be out of place in novels by Charles Dickens or Wilkie Collins. It's part mystery, ghost story and detective novel and is a chilling portrait of late Victorian London.
Sinéad and her guests talk about some of the reasons we associate Christmas with ghost stories - dating very far back to Sir Gawain and the Green Knight - but twinned permanently in the Victorian era by the like of Dickens and also later on by MR James who as an academic would read ghost stories to his students every Christmas Eve.
They talk about the importance of building a credible world is to genre of horror and discuss how they create atmosphere. We hear how Christianity and horror stories are also linked and they discuss their own personal favourite stories including Henry James' The Turn of the Screw.
Throughout the hour there are some classic tales of horror read to us by Eleanor Methvin and Andrew Bennett and we also hear a story, 'The Night Nurse', which was written specially for the episode by the horror writer Helen Moorhouse. She explains her own thoughts about the links between the spectral world and Christmas and she also talks about her fascination with twins in horror stories.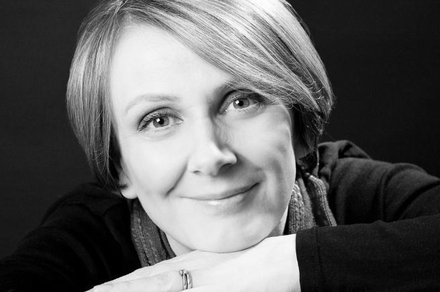 Helen Moorhouse
This is the last episode of the year and the end of Season Five of the Book Show.