The Book Show Sunday 23 December 2018
Every week join Rick O'Shea as he talks to Irish and international authors, book clubs around the country get to ask questions of the author they have just read, and we bring you readings, festivals and news from the book world.
The podcast has longer interviews and extra content - subscribe at bit.ly/rtebookshow
The RTE Book Show is produced by John Daly and Elizabeth O'Neill for OJO Productions
The Book Show, Sunday 23rd December
This week Danny Denton (The Earlie King and the Kid in Yellow) is joined by a panel of other writers to look at some of the book highlights of 2018 and to hear about some of the books coming out next year.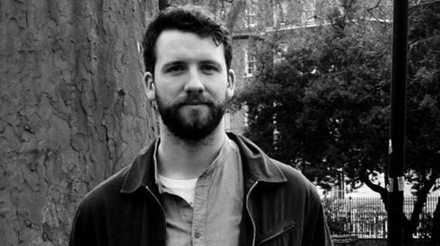 Danny Denton
He's joined by Helen Cullen whose debut novel The Lost Letters of William Woolf came out in 2018. Dave Rudden is the author of The Borrowed Dark trilogy for young adults, and has also written the latest book in the Doctor Who series, called Twelve Weeping Angels. Nicole Flattery's work has appeared in print and on the radio and her debut collection of stories, Show Them A Good Time, will be published next year.
The panel discuss the books which not only caught their attention in 2018 but also some of those books published during the year which they feel should have received a bit more press.
As well as that, with only a few shopping days left before Christmas, they talk about the books which they always give as gifts. These aren't necessarily newly published books and the panels' choice ranges from the 1920s to the present day.
They also take time to look at some of the directions taken by the world of books and publishing during the year including the prominence of younger women writers and the continuing success of the personal essay.
Before wrapping up they briefly discuss the books coming out in 2019 which they're anticipating.
Here's the full list of the books discussed by the writers as they appear in the episode.
My Year of Rest and Relaxation by Ottessa Moshfegh published by Jonathan Cape
Less by Andrew Sean Greer published by Abacus.
Her Body and Other Parties by Carmen Maria Machado published by Serpent's Tail.
The Water Cure by Sophie Mackintosh published by Hamish Hamilton.
The Storm Keeper's Island by Catherine Doyle published by Bloomsbury Children's Books.
Limbo by Dan Fox published by Fitzcarraldo Editions.
Bizarre Romance by Audrey Niffenegger & Eddie Campbell published by Jonathan Cape.
Sandman by Neil Gaiman published by D.C. Comics
The Gone Away World by Nick Harkaway published by Windmill Books
The Home-Maker by Dorothy Canfield Fisher published by Persephone Books.
Faces In The Water by Janet Frame published by Virago.
This Is Happiness by Niall Williams published by Bloomsbury Publishing.
Perfectly Preventable Deaths by Deirdre Sullivan published by Hotkey.
Minor Monuments by Ian Maleney published by Tramp Press.