The Book Show Sunday 16 December 2018
Every week join Rick O'Shea as he talks to Irish and international authors, book clubs around the country get to ask questions of the author they have just read, and we bring you readings, festivals and news from the book world.
The podcast has longer interviews and extra content - subscribe at bit.ly/rtebookshow
The RTE Book Show is produced by John Daly and Elizabeth O'Neill for OJO Productions
The Book Show, Sunday 16th December
On this week's show, Regan Hutchins hears about grandmothers; how they appear in books and how they can often share a love of books with their grandchildren.
We eavesdrop on Anne O'Brien in Skibbereen library as she browses the shelves with her granddaughter Anna. They have been coming to the library together each week since Anna was three.
Library assistant Sharon O'Mahoney tells us that in the past few years she has noticed an increase in grandparents coming to the library with their grandchildren and she comments on the bond between them and the importance of sharing a love of reading.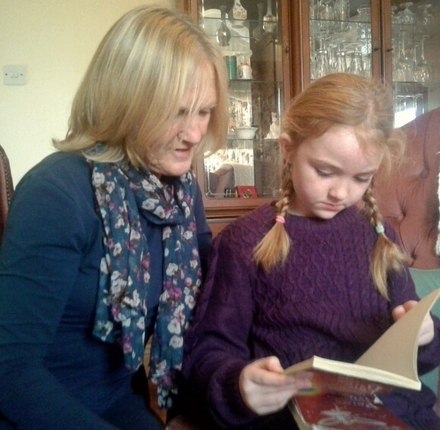 Anne O'Brien and her granddaughter Anna
Regan talks to the children's writer and former Laureate na nÓg Siobhán Parkinson about her book Miraculous Miranda which is the story of a young girl whose sister is critically ill. She is placed in the care of her grandmother and relations between them are strained at times.
Siobhán discusses her novel and explores some of the reasons why grandmothers in books are generally benign characters. She also discusses how at times when the nuclear family is under strain extended family members such as grandparents often find a central role - as does Miranda's grandmother.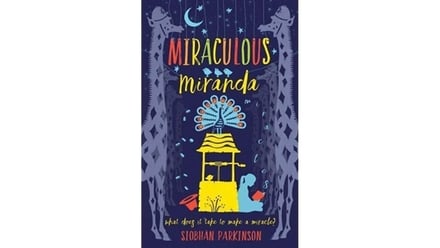 Miraculous Miranda by Siobhan Parkinson
In Newcastle County Down Alison Belshaw and her grandmother Aileen Midgley have been sharing a love of books for over forty years. Regan travels to Aileen's house to hear about how this has sealed a bond between them. He also sees a notebook which they recently discovered. It's a list of all the books Aileen read while she was in London in the Spring of 1954.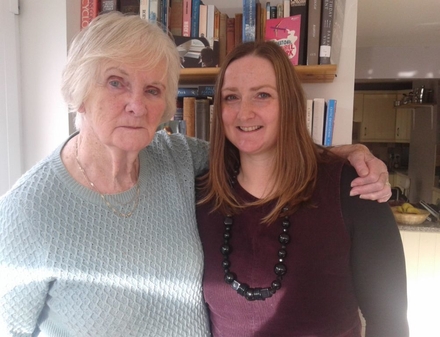 Aileen Midgely and Alison Belshaw
Dr.Éibhear Walshe is a lecturer in UCC and an author. A few years ago he published Cissie's Abattoir - a memoir of his relationship with his grandmother, Cissie. It's a story of a young gay boy and his unconventional business woman grandmother and he says that part of the reason he wanted to write it is because he felt that nowhere in literature did he see any representations of grandmothers that matched Cissie.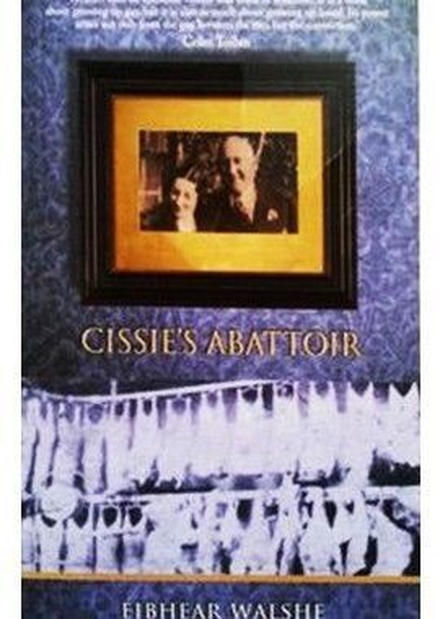 Cissie's Abbatoir by Keith Gessen
Keith Gessen published A Terrible Country earlier this year. It's a novel based on the true story of a time when he travelled from America to live with his Russian grandmother - towards the end of her life. In the novel Baba Seva, Andrey's grandmother, is struggling to find her way around a changed Moscow in the post-Communist era and she is also dealing with the effects of dementia. Their relationship develops throughout the book but it is difficult for them to connect at times. Keith explains how he avoided the temptation to entrust Baba Seva with any key to the past or any buried secret as is often the role played by grandmothers and older people in literature.