The Book Show Sunday 23 September 2018
Every week join Rick O'Shea as he talks to Irish and international authors, book clubs around the country get to ask questions of the author they have just read, and we bring you readings, festivals and news from the book world.
The podcast has longer interviews and extra content - subscribe at bit.ly/rtebookshow
The RTE Book Show is produced by Eoin Sweeney and John Daly by OJO Productions
The Book Show, Sunday 23rd September
This week Lisa McInerney (The Glorious Heresies, The Blood Miracles) presents an episode of The Book Show from Cork city. It's where she set her own books and she opens the show on St.Vincent's Footbridge which she writes about in both her novels.
Lisa is in Cork to talk to writers there and to hear how the city features in their work and what aspects of the city's identity inspires them.
From St.Vincent's Footbridge she walks through a series of quiet, residential streets and into the bustling centre around Paul St. She meets Cethan Leahy there. The characters in his debut novel Tuesdays Are Just As Bad (Mercier Press) often find themselves drawn to the cafés, the shopping centre and the car park on Paul St. They're in their teens and don't quite fit in with the rest of their schoolmates. One of them, Adam, is recovering from a suicide attempt and is also getting to know his own ghost who is following him about. As his relationship with his new friends develops and his relationship with his own ghost deteriorates, Adam navigates his own mental health and the city he lives in.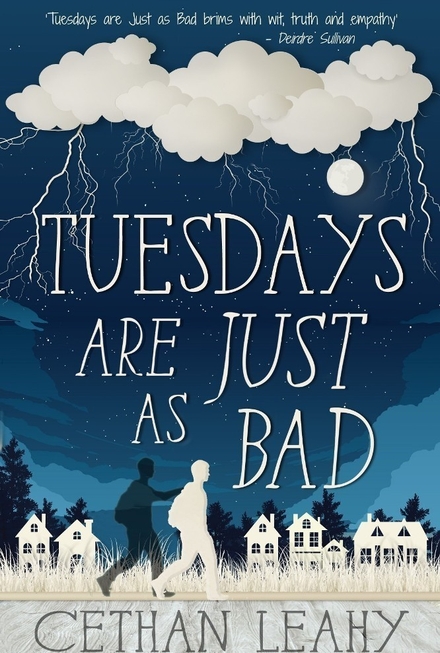 Tuesdays are Just as Bad - Cethan Leahy
Joining Cethan and Lisa is Danny Denton. His debut novel The Earlie King and the Kid In Yellow (Granta) was also published this year. His book is set in a waterlogged Ireland of a very dystopian future. Sea levels and lawlessness have risen and The Earlie King's criminal gang reigns supreme. That is until challenged by The Kid In Yellow who has fallen in love with the King's only daughter. The novel takes on Irish myths such as the Salmon of Knowledge and Mad Sweeney and works them into a modern epic of revenge and the quest for justice.
Both writers tell Lisa about their novels and as they read for us they demonstrate how the life and the language of the city features in their work.
Lisa joins Madeleine D'Arcy at The Friary pub, across the river from Paul St. She's at the monthly Fiction at the Friary gathering. It's one of many places in the city where people can share their work in public. Each month there's an open mic and also an invited guest. Lisa speaks to Tadhg Coakley who has just published his debut novel, The First Sunday in September (Mercier Press) which is a novel in stories set around the day of the All-Ireland Hurling Final. He tells Lisa why he believes sport is such a ripe topic for fiction but one which is strangely absent in Irish fiction. They discuss their love of the Cork slang which features in Coakley's book. Madeleine says that as the demographics of the city is changing she is hopeful that this will also be represented in the writing and the voices which will emerge from it.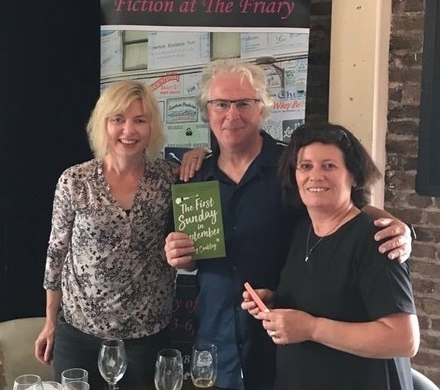 Danielle McLaughlin, Tadhg Coakley, Madeleine D'Arcy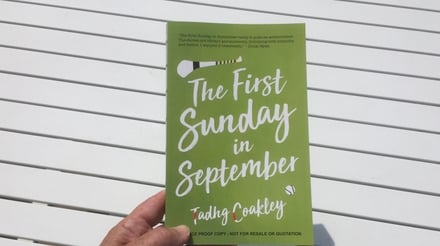 The First Sunday in September - Tadhg Coakley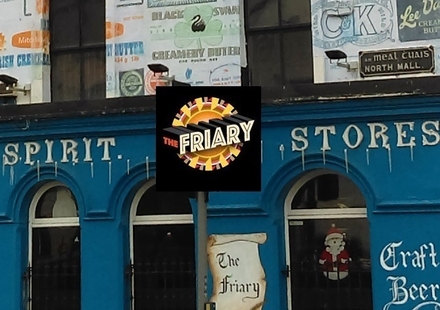 Fiction at the Friary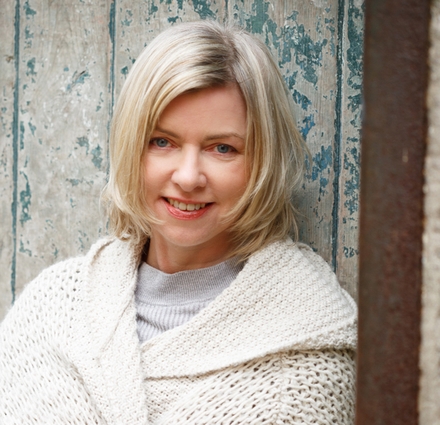 Danielle Mc Laughlin
Danielle McLaughlin (Dinosaurs on Other Planets) is one of the organisers of Fiction at the Friary with Madeleine D'Arcy, and Eimear Ryan is a short story writer and co-editor of a literary journal called Banshee. Danielle discusses the novel she is working on and reads a short extract from it. Eimear talks about how the success of writers such as Sally Rooney and Sara Baume has changed the type of writing being submitted to journals like hers. There's a break, shes says, from the old type of traditional Irish story tropes and young women writers are feeling more empowered.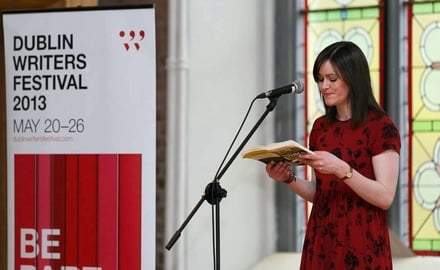 Eimear Ryan reading