The Book Show Sunday 18 November 2018
The Book Show, Sunday 18th November
On this week's Book Show Sara Baume (Spill Simmer Falter Wither, A Line Made By Walking) looks at artists' books.

She explains how, as a student at art college, she became absorbed by the notebooks she kept while working on her sculpture projects. They would take on a life of their own as she crafted them lovingly - sometimes giving more attention to them than to the art work they were supporting. Her tutors suggested that she should develop these artist's books and so her fascination began.

But what exactly are artist's books? David Crowley is a professor in the School of Visual Culture at the National College of Art and Design in Dublin and he says that these have been made for centuries but in the 19th century the idea developed of playing with the form of a book. A book can be interpreted in many ways. He shows Sara a book by the artists Adam Broomberg and Oliver Chanarin which is to all appearances the Holy Bible but when it is opened reveals images over the pages of 20th century wars, violence, protests and racial injustice. This is a commentary about our attention to catastrophe and trauma which is set in a bible. Students are still very interested in making these books despite the digital age and our obsession with screens. In fact, with print-on-demand, the process of making books has been enabled by the internet.
Sara visits the Distiller's Press in NCAD where Jamie Murphy spends his days facilitating students there and also where he produces his own books as part of the Salvage Press. Jamie is a typographer and graphic designer and is currently working on a collaboration between the artist Alice Maher and the poet Doireann NíGhríofa called Nine Silences. Jamie discusses the background to that work and explains some of the process in the making of the book.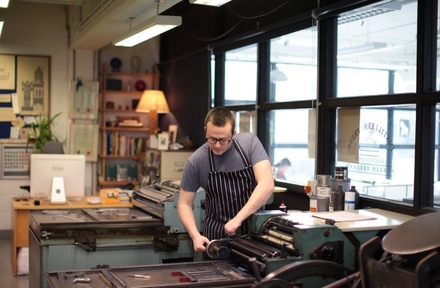 Jamie Smith, The Salvage Press

From there Sara heads to NIVAL, the National Irish Visual Archive Library, also at NCAD. It's an enormous collection of material relating to Irish artists and artists in Ireland - both well known and less well known. Much of the collection is ephemera - stuff people often throw away - such as fliers, brochures, invitations and pamphlets. It also holds a collection of artists' books and Katie Blackwood - the library assistant there - shows Sara some examples of works which are readily identifiable as books (Night Prayer by Mary Plunkett) and examples of other works which have interpreted the form of a book in a more creative way (Water of Recess by Coracle Press).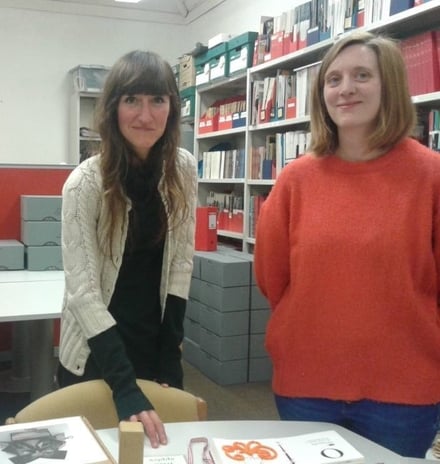 Sara with Katie Blackwood

Gorse is a literary journal of poetry and prose and Christodoulos Makris is the editor of the latest edition gorse 10. Gorse is usually published as a book but for this edition it is a box containing a variety of printed matter - coasters, stickers, pamphlets, letters and folded cards. He tells Sara that this was an homage to Marcel Duchamp's Fountain which challenged the notion of what we think of as a work of art.
The Dublin Art Book Fair is now in its eighth year and is held at the Temple Bar Gallery and Studios in Dublin. The gallery director Cliodhna Shaffrey says that each year over 3000 people the fair and Sara joins one of the artists, Alan Phelan, in his studio, as he prepares his work for the fair.
Throughout the programme Sara Baume muses on some of the artists' books which have inspired her from William Blake's Songs of Innocence and of Experience and Kabe Wilson's 'Of One Woman Or So' - her reworking of Virginia Woolf's A room of One's Own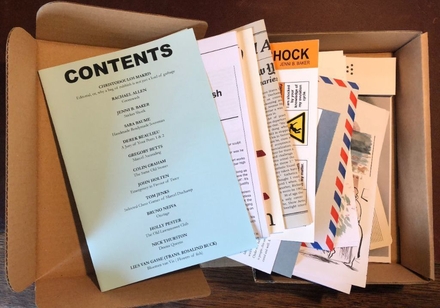 Sneak peek of Gorse 10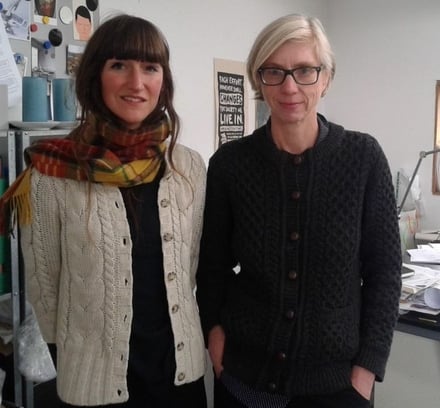 Sara with Clíodhna Shaffrey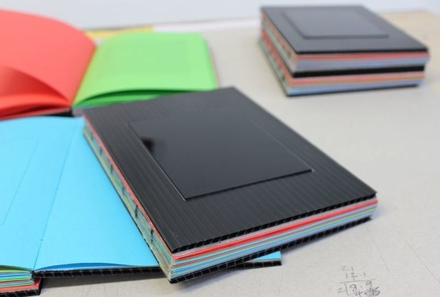 Alan Phelan RGB Diary
The Dublin Art Book Fair runs from November 22nd-29th and details can be found at templebargallery.com
Jamie Smith's work can be found at thesalvagepress.com
You can browse the National Irish Visual Arts Library collection at nival.ie
All details about the gorse literary journal are at gorse.ie
The Book Show is back for its fifth season. For the past few years we've interviewed hundreds of writers for the show. Now the writers get to ask the questions. In the first half of the season John Boyne, Eimear McBride, Eoin Colfer and Liz Nugent guest-present programmes. We'll also hear from producers Regan Hutchins on Tristram Shandy and Zoë Comyns on Mary Shelley's Frankenstein.
This week on Sunday 25th March, John Boyne sits in the chair.