Sunday with Miriam Sunday 2 February 2014
Louise O'Keeffe
Louise O'Keeffe reveals her story and her 15 year struggle for the protection of children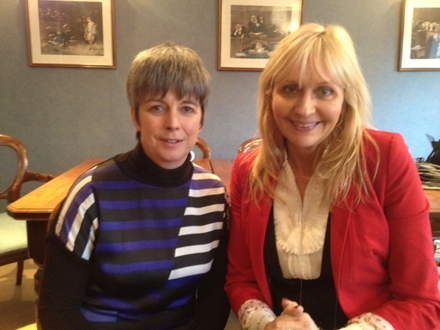 Here are some numbers of Support Services for those affected by Louise's Story
The Rape Crisis Centre has a free 24 hour helpline which offers confidential, listening and support service for women and men who have been raped, sexually assaulted, sexually harassed or sexually abused at any time in their lives - 1800 77 88 88
National Office for Abuse Victims - As part of the Government programme to assist those persons who as children were abused in Institutions; and in co-operation with groups representing victims of abuse, the Government has now established a National Office; known as (NOVA) to give support, advice and assistance in an impartial and fair manner to those who; as children; suffered abuse in Institutions. The Office offers the following services to victims of abuse: Free-phone help-line: 1800 25 25 24 (if you are calling from the UK the number is: 0800 039 0301) Assistance to persons wishing to trace their records Referral service to persons wishing to avail of social services; such as reading and writing, health services, counselling, education or other appropriate social services The Office is located at 19 Upper Ormond Quay, Dublin 7. The opening hours of the Office are 10:00am - 5:00pm.
One in Four: This organisation offers a voice to and support for women and men who have experienced sexual abuse and/or sexual violence and also to their family and friends. You can contact them on 01 662 4070
The HSE also offer counselling services on 1800 235234. A full list of HSE counselling services are available from The Commission to Inquire into Child Abuse
Samaritans: The Samaritans offer confidential, non-judgemental support 24 hours a day. Call them on 1850 60 90 90, email jo@samaritans.org or drop in to 112 Marlborough Street, Dublin 1 - 10.00 am - 9.00 pm, 7 days a week.
Childline provides a 24 hour listening service for all children up to the age of 18.- Call 1800 66 66 66
Keywords