Sunday Miscellany Sunday 26 July 2020
***Summer 2020 update*** Miscellany remains open for submissions but we're receiving far higher numbers of scripts than usual, and, as ever, we have far more excellent pieces to choose from than we can use. If you're sending something in, make sure to read the guidelines first and bear in mind that, as stated in those guidelines, after an initial acknowledgement of your submission you'll only hear from us again if we're in a position to proceed to a recording.
Miscellany50, a series celebrating 50 years of Sunday Miscellany, is currently going out on RTÉ Radio 1 on Saturday evenings at 7pm. An anthology from the series is also on sale, published by New Island Books.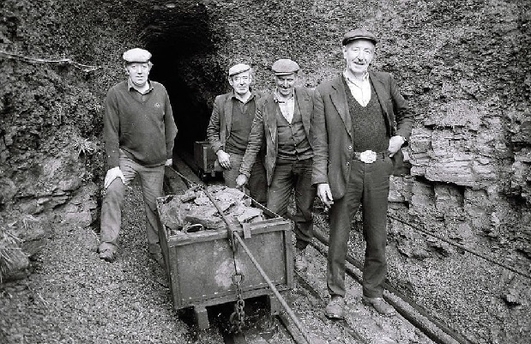 Sunday Miscellany
This edition of Sunday Miscellany was rebroadcast this morning to mark the 30th anniversary of the closure of the Arigna coal mines in Co Roscommon (Photo: Courtesy of Arigna Mining Experience). https://www.arignaminingexperience.ie/
Scripts:
The Arigna Mining Experience, by Brian Leyden
Life between Eastersnow and Sliabh an Iarainn, by Caroline Wynne
My Life in Power, by Charlie McGettigan
Miner for a Heart of Gold, by Yvonne Woods
and
Dust on the Lung, Striking a Seam of Memory, by Vincent Woods
Music:
Sanctuary, with lyrics by Vincent Woods, music by Máirtín O'Connor and sung by Mary McPartlan
House on the Hill, a reel played on flute by Packie Duignan who worked in the Arigna mines
'Life of a Miner' written and performed by Charlie McGettigan
Three hornpipes: Murphy's, The Liverpool and The Wexford Hornpipe played on fiddle by Joe Lacky Gallagher who delivered coal around Arigna for many years
and 'Miner's Song' by Trevor Knight, performed by Trevor Knight and Ed Deane on guitar and vocals
About The Show
New writing for radio, accompanied by complementary music, broadcast every Sunday morning since 1968.