Sunday Miscellany Sunday 17 November 2019
Tickets for next year's recording at the Ennis Book Club Festival in Glór, Ennis, Co. Clare, have just gone on sale.
A new book celebrating 50 years of Sunday Miscellany has just been published by New Island Books. This anthology of essays and poetry were read for the first time at Miscellany50, a live event in the Project Arts Centre last December.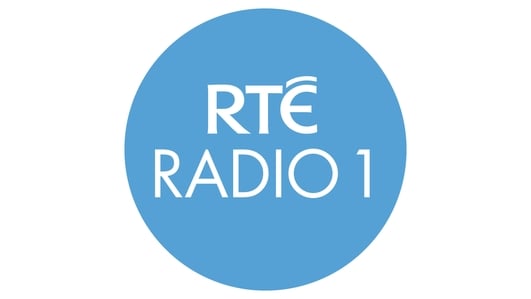 Sunday Miscellany
New Writing:
Friendly Front Door at University Hospital Waterford, by Lani O'Hanlon;
Steamboat, by Andrew Doherty;
Baby Clothes, a poem by AM Cousins;
Learning to Drive, by Ian Maleney;
And
Those Summer Nights of Long Ago at the Céilí, by Catherine Foley
Music:
You've Got A Friend, by Carole King, performed by the Kalimbas: Cathy Forristal and Clíodhna Gahan on vocals and Damien Kehoe on guitar and vocals;
The Steam Packet and Miss McLeod's Reel, played on uileann pipes by David Power;
A Stór Mo Chroí, played on tin whistle also by David Power;
Living in Yesterday, composed and performed by the Kalimbas;
And The Drops of Brandy, a slip jig, played by David Power on uileann pipes with Benny McCarthy on button accordion, Brendan Clancy on fiddle and Dónal Clancy on guitar
About The Show
New writing for radio, accompanied by complementary music, broadcast every Sunday morning since 1968.