Sunday Miscellany Sunday 6 October 2019
Tickets for the next live performance of Sunday Miscellany, which takes place at the Ennis Book Club Festival in Glór, Ennis, Co. Clare on 8 March 2020, are now on sale.
A new book celebrating 50 years of Sunday Miscellany has recently been published by New Island Books. This anthology of essays and poetry were read for the first time at Miscellany50, a live event in the Project Arts Centre last December.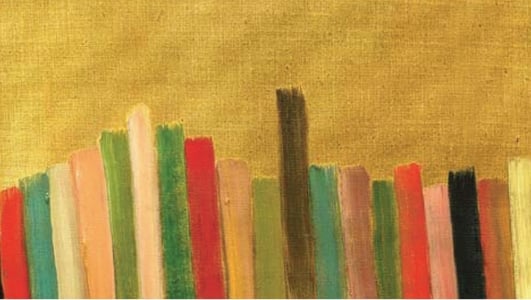 Sunday Miscellany Podcast, 6th October 2019
This week's programme was recorded live at the Civic Theatre Tallaght as part of last autumn's Red Line Book Festival. The scripts are: Books, My Ma, and Me, by Frankie Gaffney; King Coil Heaven by Eileen Casey; Nan by Rosaleen McDonagh, read by Kathleen Lawrence; Once Upon A Time In Pretoria by Chris McHallem; and My Son Reads! by Conall Hamill
About The Show
New writing for radio, accompanied by complementary music, broadcast every Sunday morning since 1968.