Sunday Miscellany Sunday 21 July 2019
Our next live Sunday Miscellany takes place as part of Imagine Arts and Waterford Writers Festival in the Theatre Royal Waterford on Saturday 26th October at 11.45 a.m. To book phone 051 - 874402 or click here
The writers are John MacKenna, Ian Maleney, Catherine Foley, AM Cousins, Andrew Doherty and Lani O'Hanlon and there'll be music from piper David Power, folk acoustic trio The Kalimbas, Benny McCarthy, Brendan Clancy, Donnchadh Gough and Dónal Clancy.
---
Ticket for Christmas Miscellany in the National Concert Hall on Wednesday, 4th December, are now on sale through the National Concert Hall website. To book your seat click here
---
A new book celebrating 50 years of Sunday Miscellany has just been published by New Island Books. This anthology of essays and poetry were read for the first time at Miscellany50, a live event in the Project Arts Centre last December. For further information click here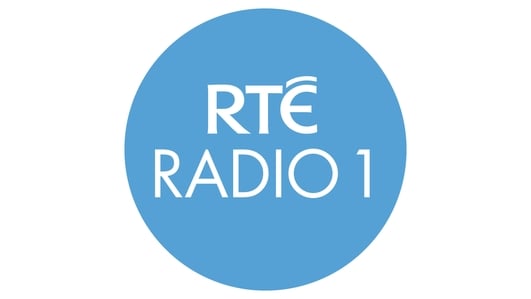 Sunday Miscellany
New Writing:
On this morning's programme, we heard:
The Short Cut by Grace Wells;
The Magic of the B-Side by John MacKenna;
The Festival by Carol Nicholas;
In Search of Ancestors, a poem by Kevin Mc Dermott;
Scouting For Boys by Chris McHallem;
Scáthanna/ Shadows, a poem in Irish and English, by Catherine Foley,
and
Bloody Friday by Olive Travers
Music:
On The Road Again by Willie Nelson;
What's The Difference (Chapter 1) by Scott McKenzie;
Tommy Lord's/Paddy Cronin's/The Hermit From Kilkenny (polkas), by Ré
Waltz No. 2 in E Major by Brahms, played on piano by Antti Siirala;
Football Crazy by Robin Hall and Jimmy McGregor;
Gráinne by Pádraig Ó Miléadha, sung by Cór Fear na nDéise, directed by Darren Ó Droma; the soloist was Cárthach MacCraith, and that was recorded at last year's Sunday Miscellany Live at the Theatre Royal, Waterford
About The Show
New writing for radio, accompanied by complementary music, broadcast every Sunday morning since 1968.