Christmas Miscellany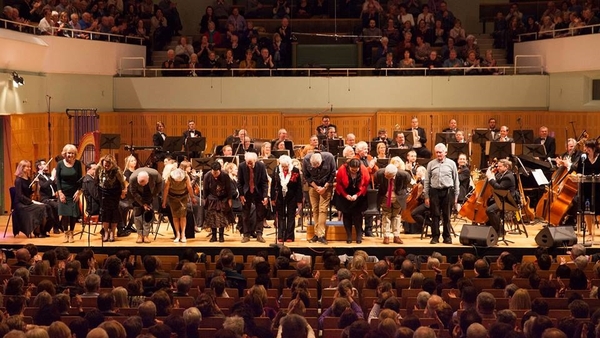 Sunday Miscellany Live at the NCH with the RTÉ Concert Orchestra: part 2
New writing:
Maeve, Christmas, and Unasked For Advice, by Chris Binchy;
A-Carolling We Would Go, by Mae Leonard;
Traveller Fashionista, by Rosaleen McDonagh, read by Kathleen Lawrence;
The Old Maid Josie Cross and the Lamb of God, a poem by Leo Cullen;
Red Berries and Mango Blossoms, by Lani O'Hanlon;
And A Lost Soul On Christmas Eve, by Cyril Kelly.

Music, all performed by the RTÉ Concert Orchestra and conducted by Gearóid Grant:
Sunday Miscellany's signature tune, Galliard Battaglia, composed by Samuel Scheidt, and arranged by Michael Allen;
Rondo, from Mozart's Horn Concerto No. 4, featuring soloist Cormac Ó hAodán;
Ding Dong Merrily on High, arranged by John Tate;
Andante Allegro from Handel's Harp Concerto in B Flat Major, Opus 4, no. 6, featuring soloist Geraldine O'Doherty;
Bugler's Holiday, by Leroy Anderson, featuring Shaun Hooke, Eamonn Nolan and Eoin Daly on trumpet;
Winter Song, by Sara Beth Bereilles and Ingrid Michaelson, and sung by special guest Camille O'Sullivan, with the Orchestra and, on piano, Feargal Murray, who also wrote the orchestral arrangement;
Adeste Fidelis, arranged by David Willcocks and sung by special guest mezzo-soprano Sharon Carty, with the Orchestra.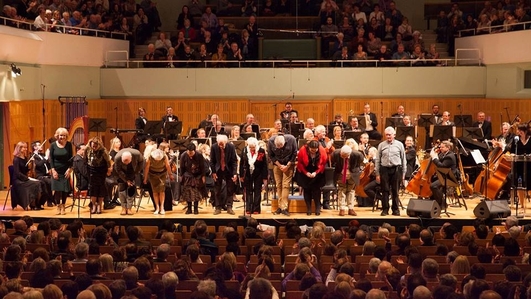 Podcast: Christmas Miscellany, 25 December 2017
NCH Live with RTÉCO Part 2: Maeve, Christmas and Unasked for Advice, Chris Binchy; A-Carolling We Would Go, Mae Leonard; Traveller Fashionista, Rosaleen McDonagh, read by Kathleen Lawrence; The Old Maid Josie Cross and the Lamb of God, Leo Cullen; Red Berries and Mango Blossoms, Lani O'Hanlon; A Lost Soul On Christmas Eve, Cyril Kelly