***Our autumn/winter 2018 live tour continues!***
We'll be at the Theatre Royal in Waterford as part of Imagine Arts Festival on Saturday 27 October, with writers Grace Wells, John MacKenna, Lani O'Hanlon, Catherine Foley and John Connell: tickets now on sale here.
On Wednesday 5 December we will be back in the National Concert Hall in Dublin for our annual and hugely popular Christmas concert with the RTÉ Concert Orchestra and special guests. Tickets for this usually sell out by November -- and they're on sale already, here.
And you can find out all about our big plans for this programme's own 50th birthday at Miscellany50 -- a unique winter festival of new writing and music taking place at the Project Arts Centre on 7-9 December, making for an entirely new and separate radio series, Miscellany50, in 2019.
Do book early to avoid disappointment, and we hope to see you at some of these events in the near future!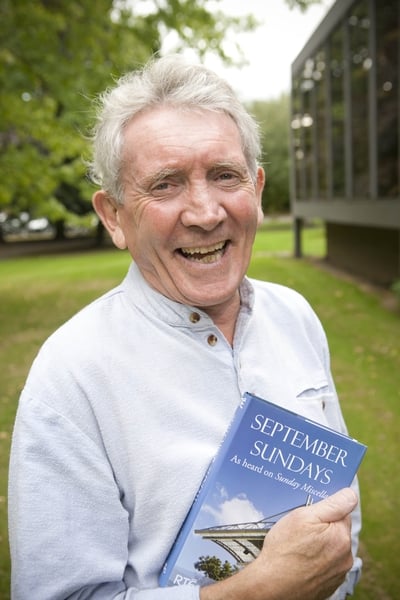 Regular Sunday Miscellany contributor Cyril Kelly in the grounds of RTÉ, with a copy of the newly published 'SEPTEMBER SUNDAYS – as Heard on Sunday Miscellany' anthology, August 2013, after an interview with Radio Kerry about his own contributions to the book.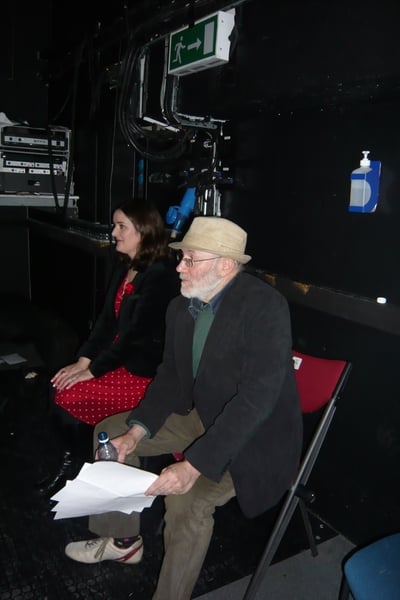 National Concert Hall Christmas Show 2012. Writers Nuala Ní Chonchúir and Dermot Bolger backstage.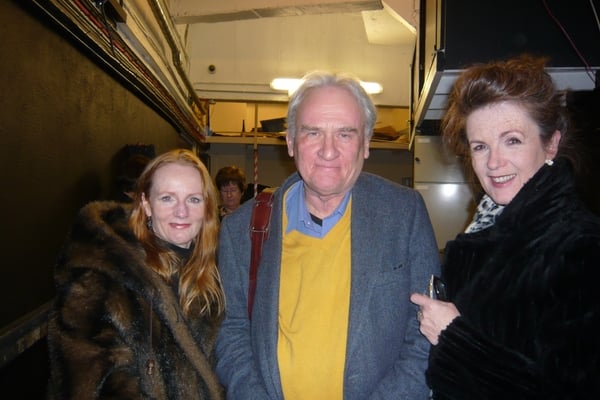 National Concert Hall Christmas Show 2012. (L to R) Writers Martina Devlin, Paul Durcan and Christine Dwyer Hickey.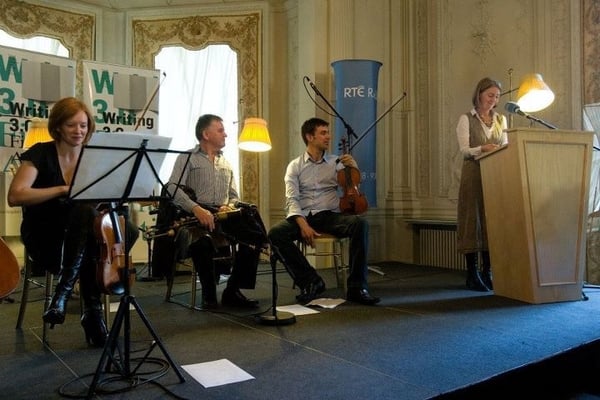 Fingal's Annual Writers' Festival 2012 at Farmleigh. (L to R) Member of 3Epkano, uilleann piper Gay McKeon, fiddle player Liam O'Connor and Cliodhna Ní Anluain.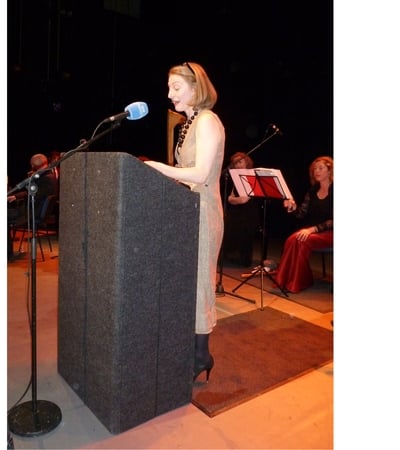 Kilkenny Arts Festival 2012 a collaboration with the Crafts Council of Ireland. Clíodhna Ní Anluain, with musicians Siobhan Armstrong and Laoise O'Brien.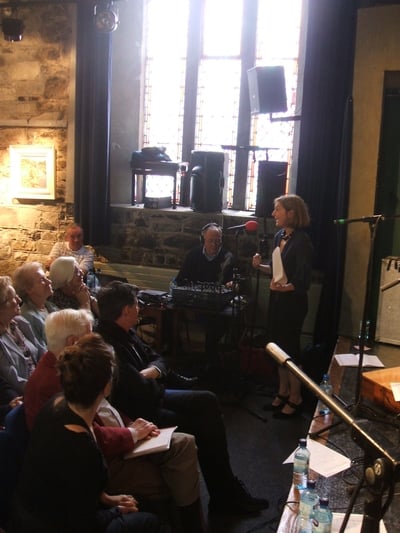 Listowel Writers Week 2009 – recorded in St John's Theatre. Presenter/Producer Clíodhna Ni Anluain with programme contributors to the programme sitting in the front row (L to R) Christine Dwyer Hickey, John Montague and Gabriel Byrne.