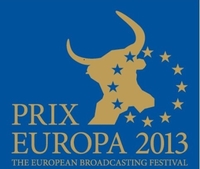 Tonight in Berlin, Germany, RTÉ Radio 1's award winning radio documentary series 'Documentary On One' collected two awards at the world's leading Public Service Media competition, the Prix Europa 2013.

The awards won tonight were 'Best European Radio Documentary of the Year 2013' with the entry, 'Documentary on One - Message in a Bottle' - produced by Peter Mulryan and the series producer of the Documentary on One, Liam O'Brien. The Documentary on One also won a special commendation (2nd place) for 'Best European Radio Investigation of the Year 2013 with 'The Echo Chamber: The Story of Jihad Jane' - produced by Ciaran Cassidy with sound supervision by Mark Dwyer.

Commenting on these achievements, Lorelei Harris, RTÉ Radio 1's Editor of Arts, Features and Drama said:
"I'm absolutely delighted with these awards. They are of the highest industry standard and I am thrilled that once again the work of the 'Documentary on One' team has been recognised for its excellence and outstanding contribution to Irish radio."

The Prix Europa is held in the Haus des Rundfunks (House of Broadcasting), which is a national broadcaster for the states of Berlin and Brandenburg and is the oldest self contained broadcasting house in the world. It is regarded as one of the biggest prizes in the world for public service radio and is a marketplace of ideas and a platform for new developments in the European broadcasting world. Since its founding in 1987, Prix Europa has grown into Europe's largest festival for television, radio and the online media. Prix Europa distinguishes itself in competition terms in that it has a jury system - and so entries are judged by your radio peers from all over Europe and beyond. Entries are listened to/viewed in a group - then assessed and evaluated in a public and open debate and with jurors then casting their votes. In the case of radio docs, this usually means approx 100 radio professionals in a room listening and debating each documentary entry.

Sir David Attenborough was also honoured at tonight's Prix Europa with a Lifetime Achievement Award.
WINNER: Best European Radio Documentary of the Year 2013
Documentary title: Message in a Bottle
On Christmas Day 1945 American Serviceman Frank Hayostek stuffed a note into a bottle and tossed it from his troop carrier, eight months later it was found on a beach near Dingle in County Kerry by Breda O'Sullivan. He was 21, she was 18. Breda wrote back to Frank, and in turn Frank wrote to Breda - and so a trans-Atlantic friendship started. Frank put aside $30 a month to come a visit Breda, it took him six years to save enough to fly to Ireland. And so on 5 August 1952 Frank arrived in Shannon airport.
Would there be a romance? The world's press clearly hoped so, for they picked up on this impossibly romantic story and descended on Dingle en masse. What happened next was part circus, part tragedy, but Frank and Breda's relationship never recovered. So what happened during Frank's two weeks in Ireland? Sixty years on Frank and Breda are no longer with us, but their letters and their respective children help tell a story that's partly about friendship, possibly about deceit but absolutely involves bicycles.

SPECIAL COMMENDATION: Best European Radio Investigation of the Year 2013
Documentary title: The Echo Chamber: The Story of Jihad Jane
On March 10th 2010, Katie Couric opened the CBS evening news in America with the arrest of an Islamic terrorist cell originating in Ireland. The US prosecutors in the case declared the arrests represents ' the new face of terrorism'. Two American women and an Irish citizen originally from Algeria were accused of involvement in a conspiracy to kill a Swedish cartoonist Lars Vilks who had a $100,000 bounty on his head for drawing offensive cartoons of the prophet Muhammad. All three had lived for little over a month together in a small one-bedroom apartment in Waterford but were now looking at cumulatively a hundred years in American prisons. Following a two year investigation 'The Echo Chamber' for the first time tells the story of what had happened in that small apartment in Waterford.