Shank's Mare, Sunday 18th August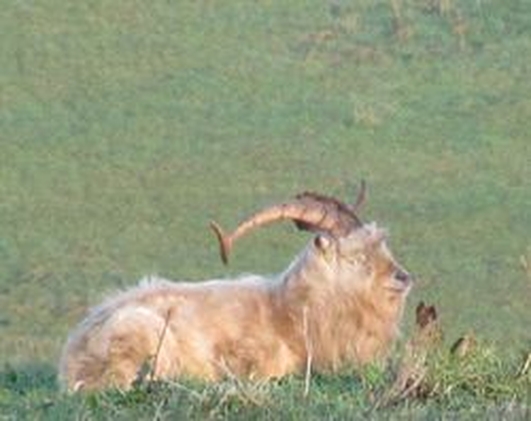 Goats on Bilberry Rock, Waterford
On Shanks Mare this week, Ella McSweeney walks Bilberry Rock to find out more about the unique goats that live there. It's thought that the animals arrived in Waterford with the Huguenots 300 years ago, and they're believed to be related to Maltese or cashmere goats. Ella meets goatkeeper Martin Doyle, and talks with Conor Kelleher and Emma Teeling who are doing genetic tests on the goats, and also Catherine Carroll who set up the Bilberry Goat Herd Protection Trust.
This programme was first broadcast on the 11th of August 2006.
Keywords
In Shank's Mare, Ella McSweeney goes walking around the country and introduces us to the people, flora and fauna she meets along the way. From stunning Donegal to the rough edges of Mayo's coastline, ancient woodlands in Derry to rugged Kerry, she hears about the wildlife and people that make Ireland's hills, mountains and coastline such a magical environment for walking.