Shank's Mare, Sunday June 23rd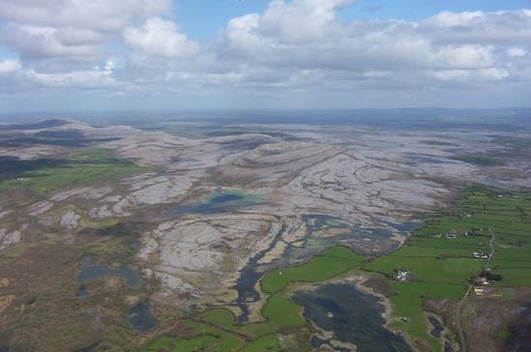 Corofin, County Clare
Ella McSweeney travels to Corofin to walk with Ireland's only cave archaeologist Dr Marion Dowd, who has dug up some incredible remains. She found uncremated human bones dating back 3,500 years, buried with amber, shell jewellery and pottery shards. Ella also talks with caver Colin Bunce, and local historian Myra English.
This programme was first broadcast on the 9th of June 2006.
In Shank's Mare, Ella McSweeney goes walking around the country and introduces us to the people, flora and fauna she meets along the way. From stunning Donegal to the rough edges of Mayo's coastline, ancient woodlands in Derry to rugged Kerry, she hears about the wildlife and people that make Ireland's hills, mountains and coastline such a magical environment for walking.