Shank's Mare, Sunday May 19th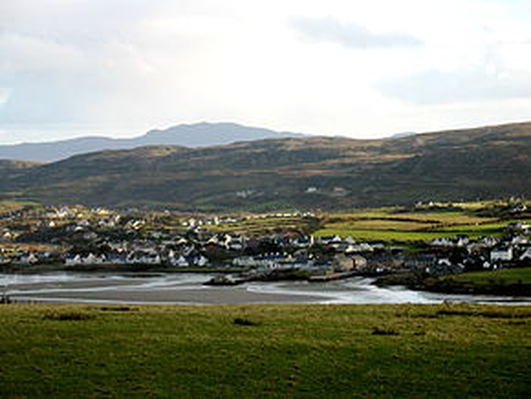 Dunfanaghy, Co. Donegal
This week, Ella walks the coastline of Dunfanaghy, Co. Donegal, with local naturalist Liz Shephard, who talks to her about the unique coastal machair habitat.
Ella also talks with Ewan Barry, who wrote about this for the exhibition in the local workhouse museum in Dunfanaghy.
This programme was first broadcast on the 24th of June 2005.
Keywords
In Shank's Mare, Ella McSweeney goes walking around the country and introduces us to the people, flora and fauna she meets along the way. From stunning Donegal to the rough edges of Mayo's coastline, ancient woodlands in Derry to rugged Kerry, she hears about the wildlife and people that make Ireland's hills, mountains and coastline such a magical environment for walking.