Seascapes Friday 21 February 2020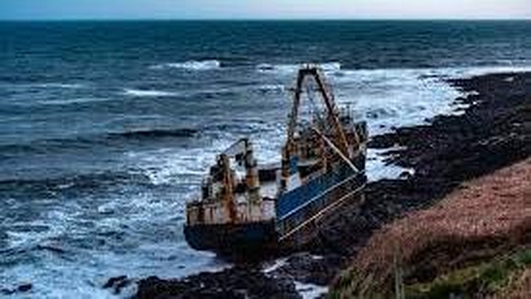 Seascapes podcast
Lt Tristan Balcombe of the Royal Navy's HMS Protector, who first sighted the Ballycotton ghost ship drifting in the Atlantic six months ago. The MV Alta was abandoned by her crew 1,600 kilometres SE of Bermuda in September 2018. She then drifted 6,500 kilometres before landing on rocks on the south coast last weekend. Lt Balcombe found her in September 2019 while on a voyage to Antartica. The Protector is an ice breaker in the Royal Navy. We hear about an initiative from Inland Fisheries to get more women involved in angling. And we visit the Ireland Angling Expo where we meet charter angling skippers from Donegal who have been catching & tagging Tuna.
Relevant links to above : http://www.royalnavy.mod.uk › surface-fleet › survey › antarctic-patrol-ship
http://www.fisheriesireland.ie/women
Keywords
About The Show
Seascapes, the RTÉ maritime programme with Fergal Keane. Seascapes brings you around our coasts and onto traditional and modern boats and yachts for a taste of the great outdoors. Whether you are a trawlerman or a yachtie, Seascapes will be of interest to you.